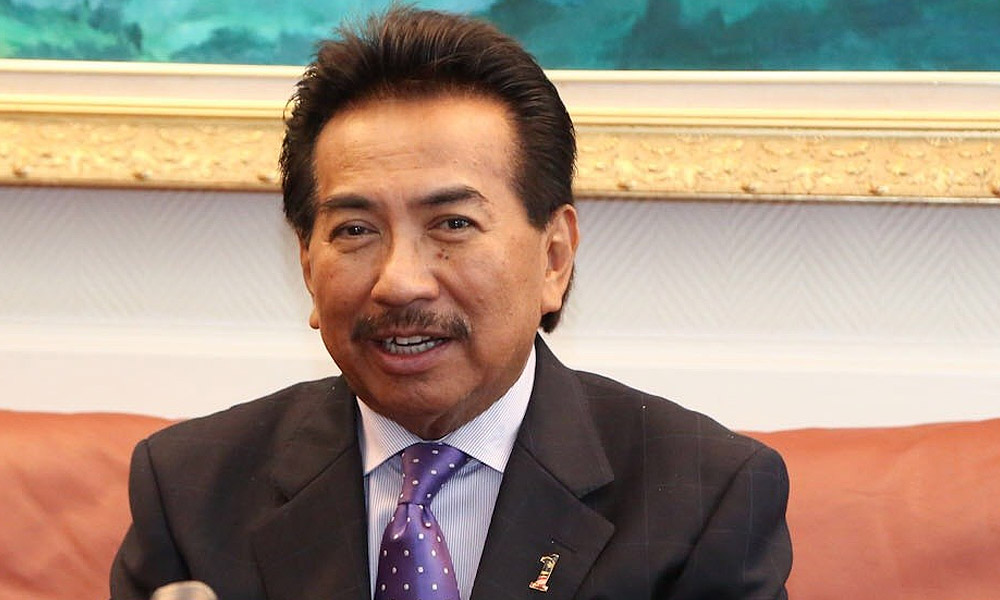 Former Sabah chief minister Musa Aman has denied all allegations against him of criminal intimidation against Sabah head of state Juhar Mahiruddin or any other person.
Musa's lawyer Zahir Shah said this following Juhar's police report against the Sabah BN chairperson on May 19.
The lawyer also said Musa expressed regret in having to drag the head of state into a legal suit on May 17 along with Parti Warisan Sabah president Mohd Shafie Apdal to seek a declaration that he (Musa) is the rightful chief minister of Sabah.
"Musa added that at the end of the day, the rule of law must prevail and the Sabah constitutional provisions must be respected and followed," he said in a statement in Kota Kinabalu today.
On May 20, Sabah commissioner of police Ramli Din declined to divulge any details when confirming the police report lodged by Juhar.
Musa was sworn in as chief minister of Sabah before Juhar on May 10 after the 14th general election after obtaining a simple majority of 31 out of 60 seats when two opposition assemblypersons declared support for Sabah BN.
However, two days later, Shafie was sworn in as the new chief minister when several BN assemblypersons switched allegiance to Warisan and its Pakatan Harapan allies, which had also won 29 seats in total.
With Musa refusing to resign despite not commanding majority support, Juhar's private secretary Abinan Asli on May 14 delivered a notice to Musa that he was no longer the chief minister.
Meanwhile, Ramli said today that police were working to record Musa's statement to facilitate investigations on Juhar's police report against the former chief minister.
- Bernama