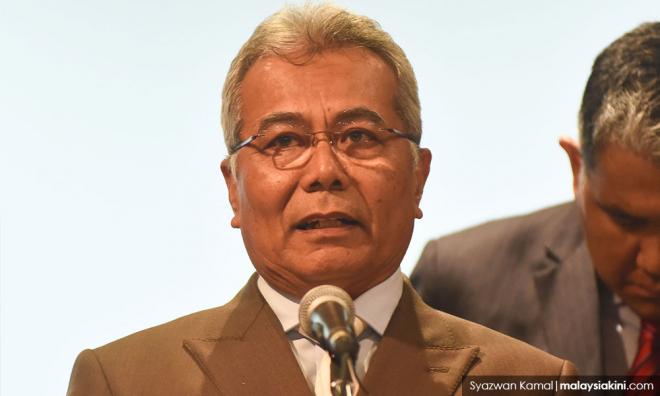 Minister in the Prime Minister's Department Redzuan Md Yusof has called for a 5pm press conference at the Bersatu headquarters in Petaling Jaya today amid rife speculation that a party minister will quit the cabinet today.
He will be joined by deputy minister for works Shahruddin Mohd Salleh.
If the two defect from the Perikatan Nasional faction, this would result in a hung parliament.
PN would be
left with
111 MPs, against 111 MPs from the Dr Mahathir Mohamad, Pakatan Harapan and Warisan pact.
Malaysiakini has contacted both Redzuan (above) and Shahruddin but has yet to receive a response.
Shahrudin, who is the Sri Gading MP, was Bersatu's first secretary-general and was a staunch Muhyiddin loyalist.
Bersatu fractured in two after Muhyiddin took the party out of Harapan in February to form PN with Umno, BN, and PAS.
Political pundits predicted that the PN coalition could run into trouble with regard to electoral seats as Bersatu, Umno, and PAS are eyeing the same constituencies. It is unlikely that Umno would step aside for Bersatu in a general election.
Mahathir, on the other hand, predicted this would sound the death knell for Bersatu.
Redzuan and Shahrudin's presser comes a day after Bersatu nullified the memberships of Mahathir and four others for sitting in the opposition bench in Parliament.
The five, including Mahathir's son Mukhriz, have disputed the nullification. - Mkini