PKR de facto leader Anwar Ibrahim said claims he had a secret meeting with a "Tan Sri" representing former prime minister Najib Abdul Razak was aimed at driving a wedge between him and Prime Minister Dr Mahathir Mohmad.
Anwar, in an interview with Astro Awani tonight, said there was no truth to the claim which he said may have come from his enemies.
"I do not know where this came from, perhaps from my enemies or people who want to cause a strain in the relationship between Mahathir and myself for their self-interest.
"I have been transparent. When Najib called me (on the night BN lost), I told the public. There was no secret (and also) when (Umno vice-president) Zahid called when it appeared BN was going to lose," he said.
Anwar said all his meetings so far had been done openly.
"If there is a need to discuss, Najib can discuss (with me). But I have said that if he wants to discuss, he should discuss with Mahathir as he is the prime minister now," he said.
Anwar said the rumour should not be viewed seriously and speculated that it may have come from "Umno 2.0 elements".
"There is a small group that is trying to threaten our relationship (his and Mahathir's) and are uncomfortable with the statements I make about corruption and integrity.
"Sometimes the Umno 2.0 elements seep in but I will not budge from my position of supporting Mahathir's leadership to govern well and peacefully," he said.
Anwar said he will continue to voice the views and aspirations of the people.
Anwar troubled by hostility for dissenting views in Harapan
PKR de facto leader Anwar Ibrahim said he was worried at the hostile reaction towards dissenting views within Pakatan Harapan.
As an example, he pointed towards the reaction PKR vice-president Rafizi Ramli got when organisation Invoke said Pakatan Harapan won not because of Dr Mahathir Mohamad but because of bread and butter issues.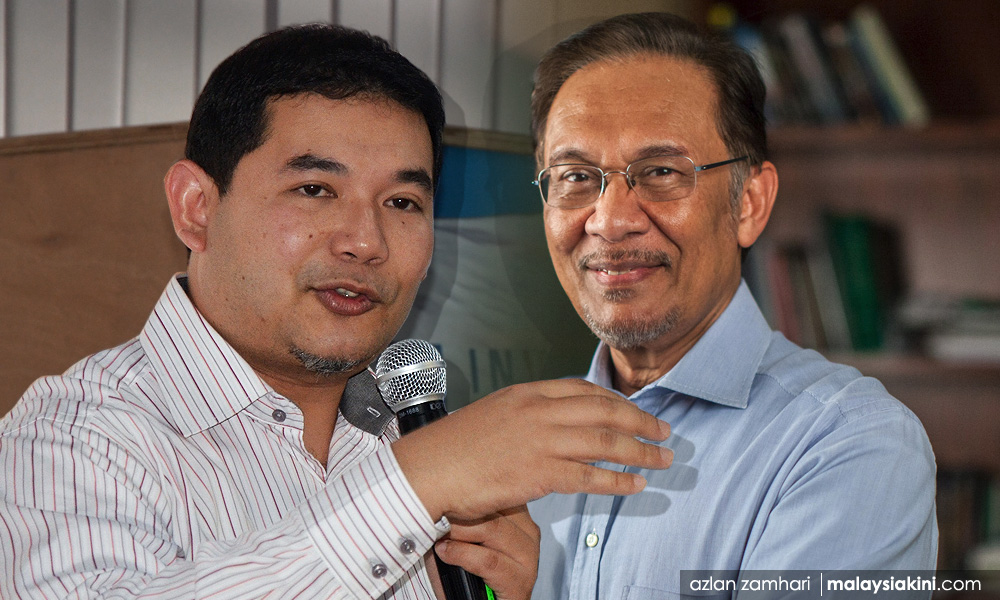 Several Bersatu leaders had then criticised Rafizi for Invoke's finding.
"I am worried by a number of responses that made it look like in our system, there cannot even be the slightest of differences. This is like the old system.
"What is wrong for youths to have some criticism? I too get criticised such as the issue of me riding in a (government) jet. If people ask, we respond. It is not a problem to me," he said in an interview with Astro Awani tonight.
Anwar said he was not defending Rafizi but there must be room for dissenting views.
"People say I am defending (Rafizi) but that is not the case. There are some matters I agree with and there are others that I don't.
"But to silence youths who are critical, that is a disease. If we want to foster a new line of leaders, we must give the space and latitude even if their views, to me, can be disconcerting.
"Let the youths air their views. We talk of a new, more open and democratic era, a transformation that inspires confidence but when different views are aired, it causes restlessness," he said.
Anwar said this sort of mindset had to be rectified.
"If there are leaders who view (dissenting views) as such, they must be reminded (not to stifle dissenting views)," he said.
Anwar described Rafizi as "controversial" but said he had also worked hard for Harapan in the last general election.
"But if we feel that he is out of line, then we advise him to toe the line," he said.
MKINI