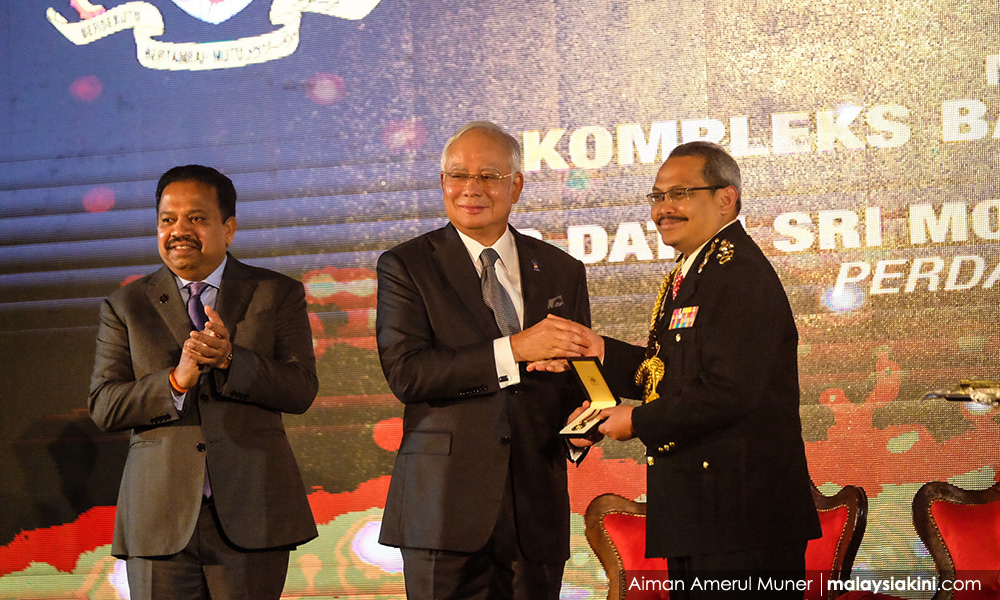 As a symbol of the government's support for the Malaysian Anti-Corruption Commission (MACC), Prime Minister Najib Abdul Razak today announced an RM5 million allocation for the commission's Yayasan Prihatin.
"As a symbol of my support for the MACC, on behalf of the government, I would like to announce an RM5 million allocation for MACC's Yayasan Prihatin."
His announcement, made at MACC's 50th anniversary celebrations at the commission's new complex in Putrajaya today, was met with applause from the top MACC officers present.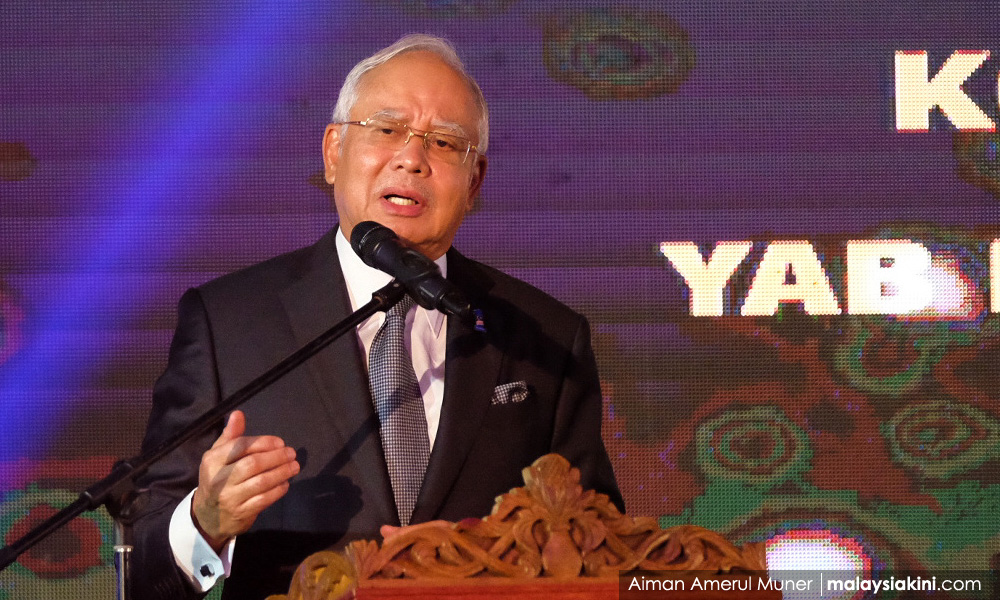 MACC's Yayasan Prihatin was launched as part of efforts to ensure the welfare of MACC officers.
Najib in his speech said he knows how MACC officers work "day and night" in their fight against corruption, and as such moral support must be shown for their welfare.
"This issue (corruption) is a threat to the country, a threat to our civilisation, the society and the country's future.
"When we fight corruption and abuse of power, InsyaAllah, the country will be more successful, respected and in the forefront in line with National Transformation 2050 (TN50).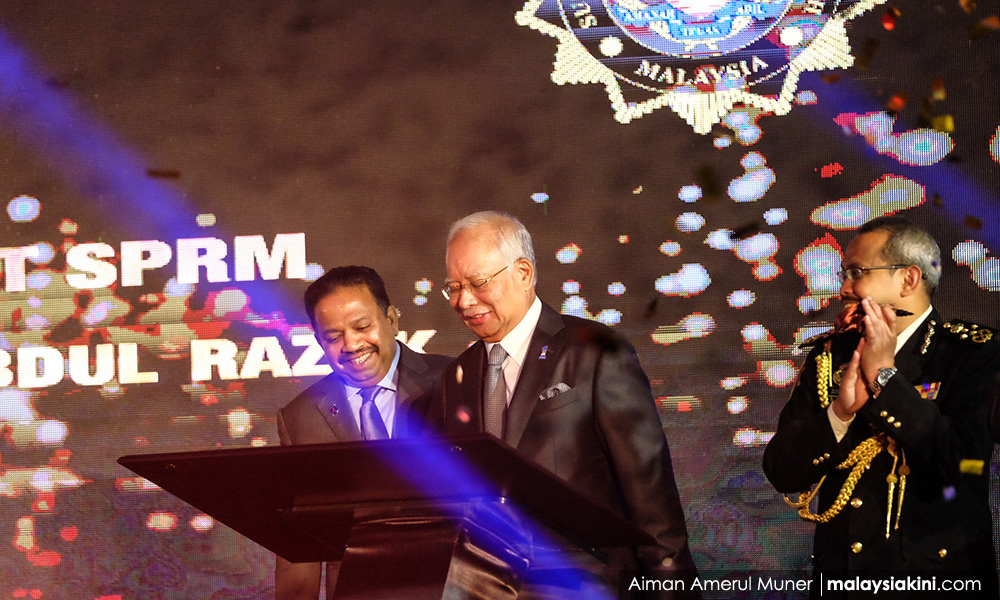 "Believe me, the government will continue to give our full cooperation to MACC's fight," he added.
Najib's appearance today comes as the Attorney-General's Chambers (AGC) has yet to receive MACC's investigation papers on the RM42 million from SRC International Bhd, which landed in Najib's bank accounts.
The prime minister is also still embroiled in allegations of misappropriation of money over the RM2.6 billion found in his personal bank accounts.
MACC previously investigated the RM2.6 billion as well and had handed over its completed investigation papers on this matter, as well as that on the SRC case, to the AGC.
Meanwhile, citing chapter an-Naml from the Quran, Najib related the story of Prophet Sulaiman who refused an offer from the Queen of Sheba as he had held on to his principles and the responsibility given to him by God.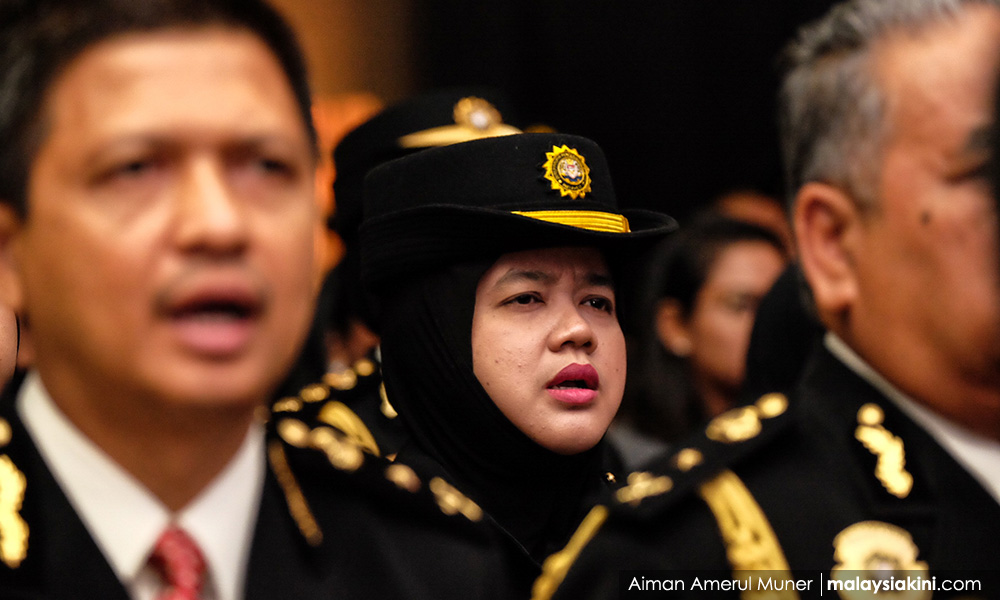 "Not just MACC officers, if we have power, we must remember our principles and responsibilities," Najib said.
The prime minister in his speech also declared how MACC's new headquarters is the "biggest anti-corruption complex" in the world.
"Tan Sri (MACC chief commissioner Dzulkifli Ahmad) said, 'please say that this is the biggest anti-corruption complex in the world; the pride of MACC, the government as well as Malaysians'," Najib said.
In his speech earlier, Dzulkifli confirmed that the commission had seized assets worth RM334.53 million between August 2016 and August 2017.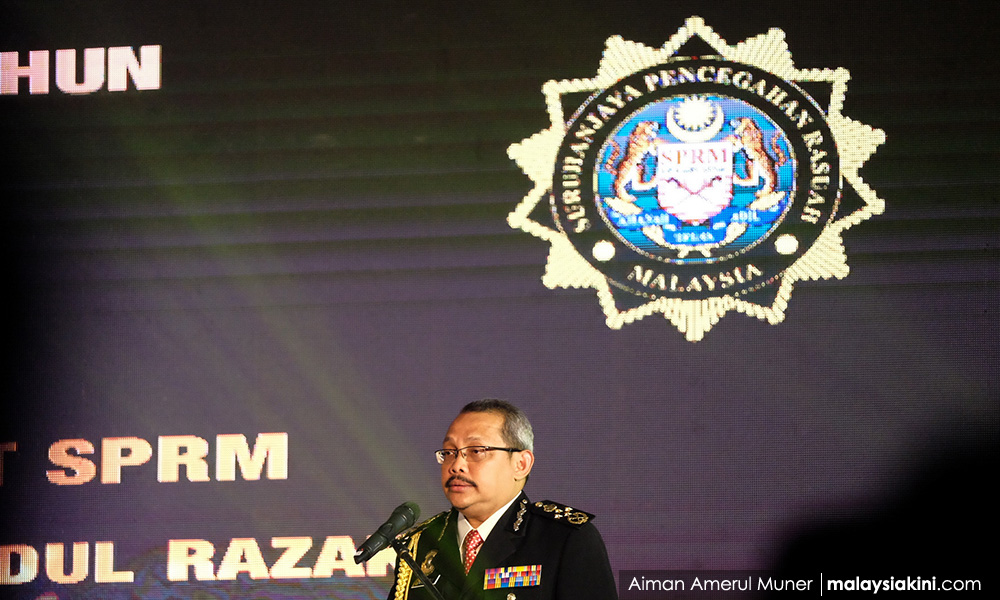 During the same period, 910 arrests were made while 952 investigation papers were opened.
"Between August 2016 and August 2017, 405 charges have been made, a 32.83 percent increase from the previous year," Dzulkilfi said.- Mkini