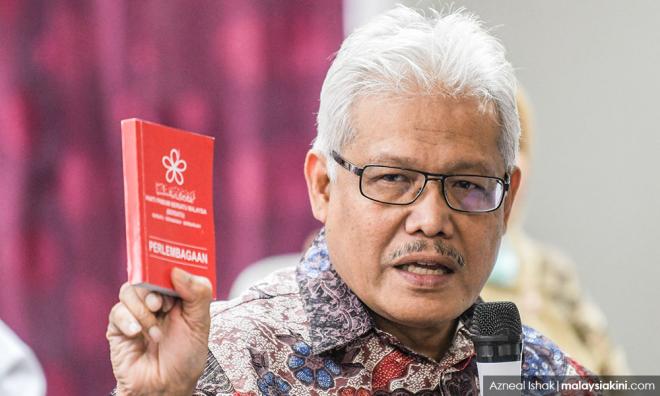 Bersatu led by Muhyiddin Yassin has set Sept 27 date for the upcoming annual general meeting (AGM) which had been postponed following the coronavirus outbreak.
Party secretary-general Hamzah Zainuddin (
above
) announced the date today, despite the ongoing
legal contest
by disputed chairperson Dr Mahathir Mohamad, disputed secretary-general Marzuki Yahya and four others over their terminated memberships.
The party's election, division assemblies and AGM had to be postponed after the Registrar of Societies (ROS) suspended all organisation activities to June 30 due to the Covid-19 pandemic.
The AGM was initially slated to be held from June 15 to 28.
In a statement, Hamzah said the Bersatu supreme council meeting yesterday decided that branch assemblies would be resuming from July 10 to July 26.
Division assemblies meanwhile will commence on Aug 22, Youth division assemblies on Aug 15 and Women's division on Aug 16.
"The AGM will take place on Sept 27 (Sunday) while the Youth and Women AGMs on Sept 26 (Saturday)," Hamzah said.
It was reported earlier this month that Mahathir, Marzuki, disputed deputy president Mukhriz Mahathir, disputed Youth chief Syed Saddiq Syed Abdul Rahman, as well as disputed supreme council members Maszlee Malik and Amiruddin Hamzah, had filed a "
wrongful termination
" suit in court.
Following this, they also filed an application for an interim injunction to maintain the status quo pending the disposal of their main legal action.
They want the court to declare they were still legitimate Bersatu members holding their original positions in the party.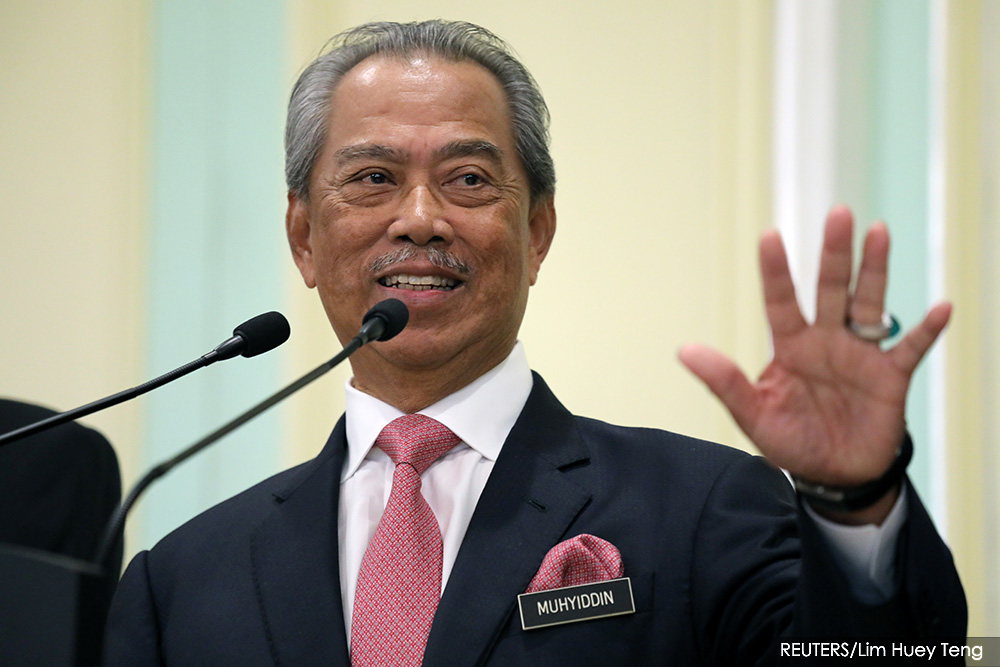 In response, Muhyiddin, who is also prime minister, and several other Bersatu leaders had applied to
strike out
the legal challenge by the six.
Of the six, Marzuki was booted by the party on
March 18
, while Mahathir and the remaining four had their memberships "nullified" for sitting on the
opposition bench
during the one-day Dewan Rakyat sitting on May 18.
On June 4, the Bersatu supreme council affirmed the "
immediate termination
" Mahathir and the four as well as the decision for Bersatu to leave the Pakatan Harapan coalition to form the new Bersatu-led Perikatan Nasional government.
Previously, the ROS
confirmed
that Mahathir had stepped down as Bersatu chairperson in February.
Mahathir led a small band of Bersatu leaders and supporters who were against the move by Muhyiddin's faction to remove the party from the Harapan coalition in a move which triggered the collapse of the previous government.
Mahathir won uncontested the post of Bersatu chairperson in March while Muhyiddin was challenged by Mukhriz, the then deputy president. - Mkini