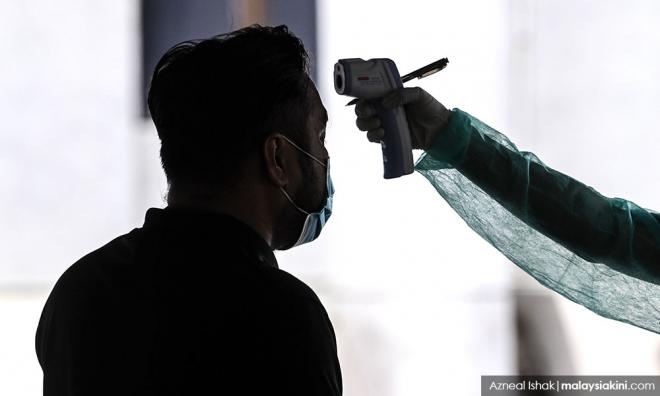 CORONAVIRUS
| The Health Ministry has warned of action, including a jail term, after almost a quarter of people who completed their home quarantine have yet to get retested for Covid-19.
Health Ministry director-general Dr Noor Hisham Abdullah said 5,909 people were discharged from quarantine stations on June 10 and allowed to finish the remaining of their 14-day quarantine period at home.
However, he said to date, only 4,437 people have gotten themselves retested on the 13th day of quarantine at a government or private clinic.
"Another 1,472 people still need to undergo a Covid-19 test on the 13th day," he told a press briefing in Putrajaya.
Under current procedures, anyone returning from abroad will be tested for Covid-19 and then placed under home quarantine for 14 days.
At the end of the quarantine period, they are required to get tested again to ensure that they are still negative.
They were previously isolated at quarantine stations but the government shifted to a home quarantine policy on June 10.
Noor Hisham (photo) said those undergoing home quarantine must fulfil the following conditions: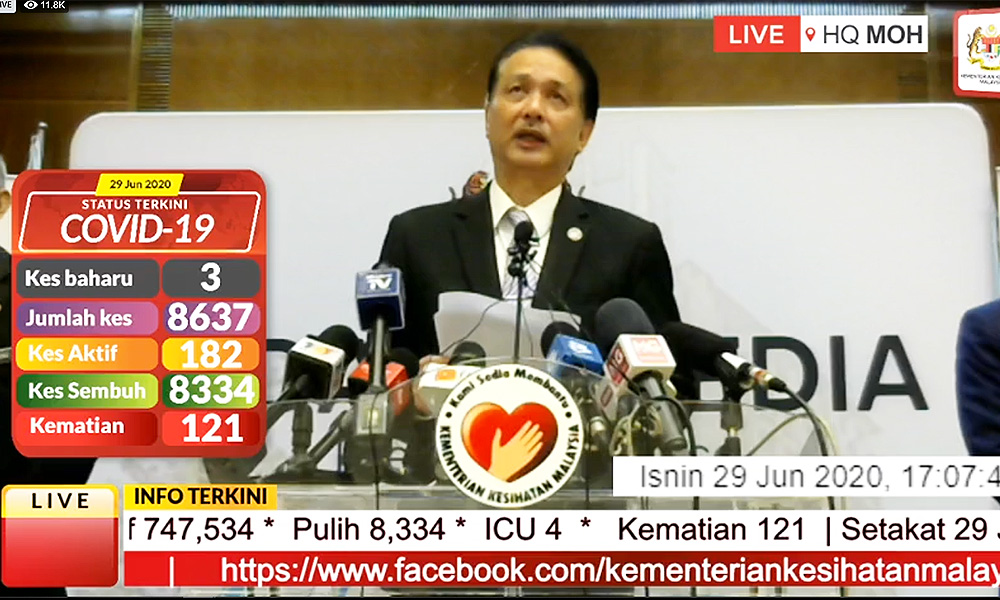 1) Wear a face mask throughout the journey from the airport to their homes
2) Contact the district health office if they show symptoms
3) Wear an observation band throughout the quarantine period
4) Get a second Covid-19 test on the 13th day of quarantine at any government clinic or private clinic recognised by the Health Ministry
5) Present the Covid-19 test result to the nearest district health office for clearance and removal of the observation band on the 14th day.
"The government views the surveillance and observation order seriously. Failure to abide by the order and conditions is an offence under Section 22 of the Infectious Diseases Act 1988 and offenders can be punished under Section 24 (of the same Act)," Noor Hisham said.
Section 24 provides for a punishment of up to two years' imprisonment or a fine or both for the first offence and up to five years' imprisonment or a fine or both for the second offence.
"Therefore, the Health Ministry urges all travellers returning to Malaysia to cooperate with the Health Ministry and abide by the conditions under the order," he said.
He also asked family members of those undergoing home quarantine to advise them and ensure they do not violate the conditions of the quarantine.
He stressed cooperation from all quarters is necessary to break the chain of Covid-19 infections. - Mkini