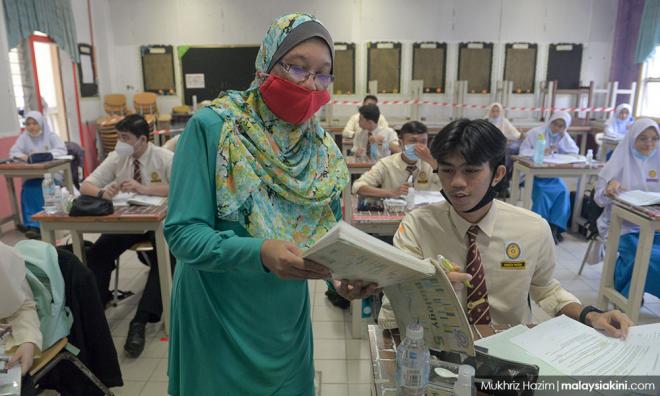 The National Union of Teaching Profession (NUTP) has urged Putrajaya to reconsider the decision to reduce the year-end school holidays to just two weeks.
According to NUTP president Aminuddin Awang, the decision had caused anxiety and disappointment among teaching staff, especially those from Sabah and Sarawak.
"A lot of teachers are unable to visit their hometowns, especially those from Sabah and Sarawak (who are based elsewhere).
"We hope the Education Ministry will reconsider this decision and revert to the old dates," he said.
All forms of schooling were suspended since March 18 due to the Covid-19 outbreak.
Only those sitting for the Malaysian Certificate of Education (SPM), Malaysian Vocational Certificate (SVM), Malaysian Higher School Certificate (STPM) and Malaysian Higher Religious Certificate (STAM) were allowed to return to school today.
According to the new school holiday schedule, the year-end break will begin on Dec 18 to Dec 31. Previously, the year-end break was supposed to last five weeks, beginning Nov 20.
Aminuddin said NUTP will be appealing to Education Minister Mohd Radzi Md Jidin to have the year-end break restored to the original dates. - Mkini