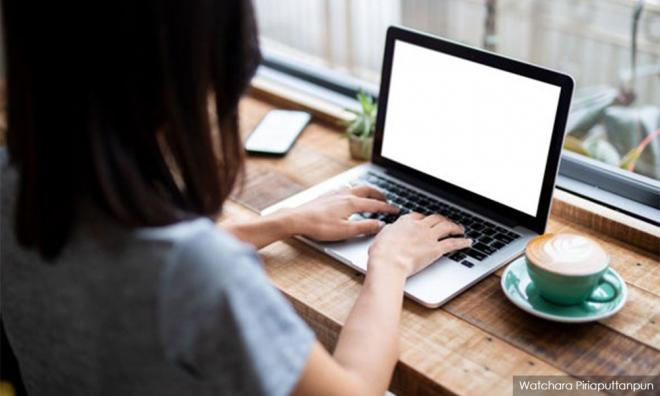 I find it really hard trying to take control of everything by either completing the massive piles of assignments or handling non-stop customers' cries.
I'm a part-time degree student and working full-time even during the movement control order (MCO), trying my best to support both my family and studies.
People like me are trying to adapt to two new schedules, "job" and "academician". My job has already taken a huge chunk of my time on weekdays and I have classes on weekends.
After almost three months of multitasking, I found myself constantly working days and nights. Physically and mentally, this is tiring since I need to juggle two things daily which requires intense focus and usage of thinking skills.
According to research, 78 percent of households with college students report educational disruptions from Covid-19. Also, more than 40 percent of employees felt hopeless, burned out or exhausted as they cope with their lives altered by Covid-19.
In the first week of online classes did we ever discover about Google Classroom and Google Meet. At first, we were jumping between multiple online platforms because not all educators are tech-savvy.
Besides, most students have problems with internet coverage, complicating the online real-time web-based lecture. But most lecturers would prefer Google Meet which resembles the face-to-face learning method.
Typically, the most hectic and stressful weeks for university students are the last two weeks before finals.
Assignments will stockpile and students are struggling to finish them before the deadline. Just imagine how hectic these two weeks will be if you are also working. Stressful it is.
In this kind of situation, we must ask ourselves what is the best way to get out of this mess. For starters, try to seek attention from the most reliable person you can think of to lay out your problems.
Even if they do not have an immediate answer, simply listening can actually lift the burden off your shoulders.
Do not ever take lightly on those who are learning online. Every time a student submits an assignment, new ones pop-up.
Do not compare students like me who only have nights to prepare assignments with those who have the leisure to sit at home all day. - Mkini