DAP secretary-general Lim Guan Eng today said criticising a court decision should not amount to sedition or seen as further questioning the integrity of the judiciary.
Instead, he said criticising a court decision has been the legal convention and to silence such differences of opinion is no different from stifling legitimate dissent and freedom of speech.
They include comments made by Malaysiakini editor-in-chief Steven Gan and DAP lawmaker Charles Santiago after the Federal Court last Friday found the online news portal guilty of contempt and handed down an RM500,00 fine.
"By opening up police investigation papers on both of them, freedom of press and speech will be much more restrictive.
"Is putting freedom of the press and speech in straitjackets the new normal after the declaration of emergency and suspension of Parliament?" asked Lim.
Kuala Muda OCPD Adzli Abu Shah earlier today confirmed that both Gan and Santiago are being probed under sedition and multimedia laws.
He said the probe was based on two police reports lodged yesterday by a person said to be from an NGO based in Gurun, Kedah.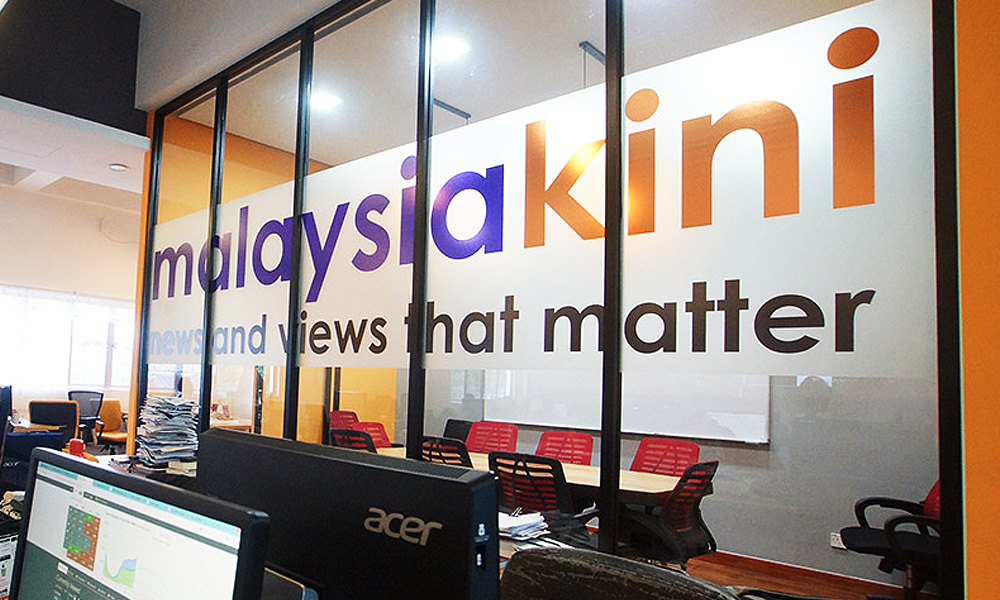 Lim, however, said the probe will give a negative impression of an insecure government that has lost its parliamentary majority.
"... and systematically snuffing out democracy and fundamental human rights, one by one.
"If investigation papers can be opened against both men, does that mean the police will also investigate the thousands of similar comments and criticisms?" he said.
"DAP stands together with both Steven Gan and Charles Santiago.
"Just like the public that rose in unison to donate and raise funds to pay for the RM500,000 fine, the public will also stand in solidarity with those who have committed no offence other than exercising their right of freedom of speech and freedom of the press," said Lim.
'No longer an offence to criticise the judiciary'
Meanwhile, Bukit Gelugor MP Ramkarpal Singh said the Sedition Act was amended in 2015 to remove Section 3(1)(c) that listed bringing into hatred or contempt or to excite disaffection against the administration of justice in Malaysia or in any state as a seditious tendency.
"In the circumstances, with respect, it is no longer an offence under the Sedition Act to criticise the administration of justice and I cannot see why Santiago and Gan are being investigated under the same.
"As it is no longer an offence to criticise the judiciary for the reason stated above, it must be stressed that the intention of Charles and Gan in making the statements they made is very much relevant to any investigation that they may be under.
"In other words, they ought to be given every opportunity to explain the reasons behind their statements which ought to be taken into account in their defence," he stressed, in calling for an end to the police probe.
Focus on fighting crime
Separately, PSM central committee member S Arutchelvan said the police should exercise common sense and discretion to decide whether a police report warrants investigation, rather than pursuing each and every report no matter how far-fetched it seems.
He questioned whether the latest police action would mean everyone who had commented on the Federal Court's decision is also liable for investigation if a police report is made against them.
"If these reports are just publicity or political stunts, why then waste police time on this?
"Can we give our police some break so that they can focus on their key work – fighting crime!" he said in a statement today.
Human rights group Suaram also criticised the investigation as a waste of police resources and taxpayers' money, in addition to being a violation of freedom of expression.
Its executive director Sevan Doraisamy said the Perikatan Nasional government has shown itself to be incapable of accepting criticism, and reiterated the group's call to abolish the Sedition Act, and either amend or repeal Section 233 of the Communications and Multimedia Act 1998.
"The inspector-general of police should also take responsibility for allowing his officers to keep investigating such cases, which is a waste of resources and time, and most importantly, taxpayers' money.
"The PN government and the police should cease such investigations immediately as precious time is better used at protecting citizens and combating crimes rather than policing harmless speeches," he said.
The Federal Court's decision and subsequent fundraiser was widely reported by international media, on top of support shown for Malaysiakini from various foreign missions here, as well as rights groups. - Mkini