Former prime minister Najib Abdul Razak has cited what appears to be DAP stalwart Lim Kit Siang's recent 80th birthday celebration to question current Covid-19 prevention procedures.
Taking to Facebook last night, Najib shared a photograph of Kit Siang preparing to blow candles on a birthday cake, and nine other family members, including his son Lim Guan Eng, were seen cheering him on..
"According to the latest movement control order (MCO) standard operating procedure (SOP), a birthday celebration with family members living separately is still clearly against the rules.
"However, the leeway announced just last week was that there is no longer a limit on the number of passengers in a car, or on customers sitting at the same table," said the Pekan MP.
"So that means it is not wrong for all of Kit Siang's family (members) to ride in one MPV to celebrate his birthday at a restaurant.
"Does this also mean a birthday celebration at home is wrong but it is okay to celebrate at a restaurant?" he said.
Based on Najib's post, it is unclear where the celebration was held, but at least four others were seen viewing the cheerful moment through a video application.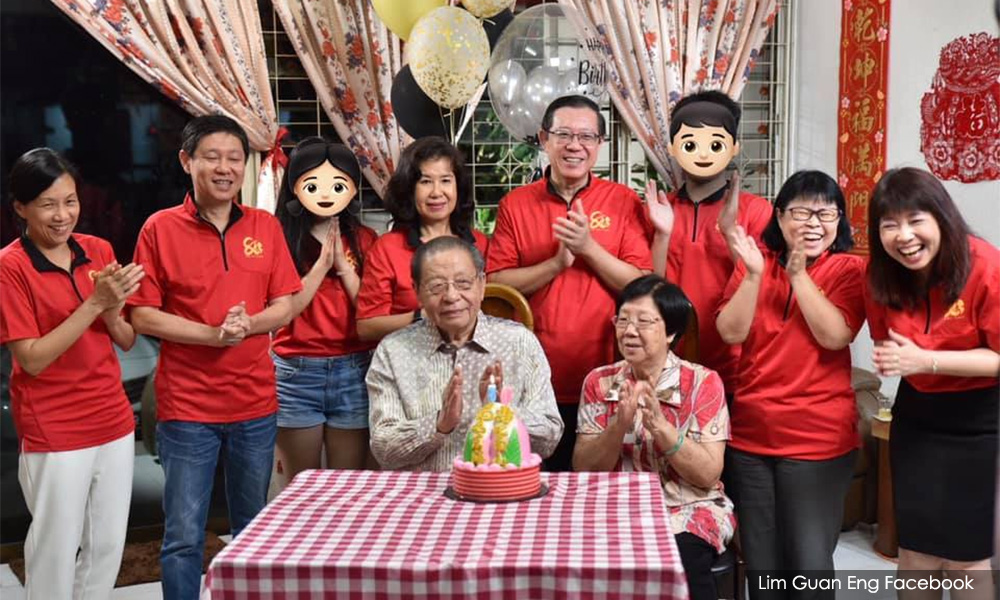 The latest MCO SOPs now allow for travel according to vehicle capacity but dining at the same table in a restaurant will be subjected to the table size to maintain social distancing.
Last week, Federal Territories Minister Annuar Musa earned brickbats for an alleged SOP breach, including from DAP MPs, when he sat at a table with six others for a quick drink after attending a function in Kuala Lumpur.
Police had completed their probe of the incident and Kepong MP Lim Lip Eng yesterday asked whether the Attorney-General's Chambers will proceed to file charges, or risk enhancing public perception of a double standard in SOP enforcement. - Mkini