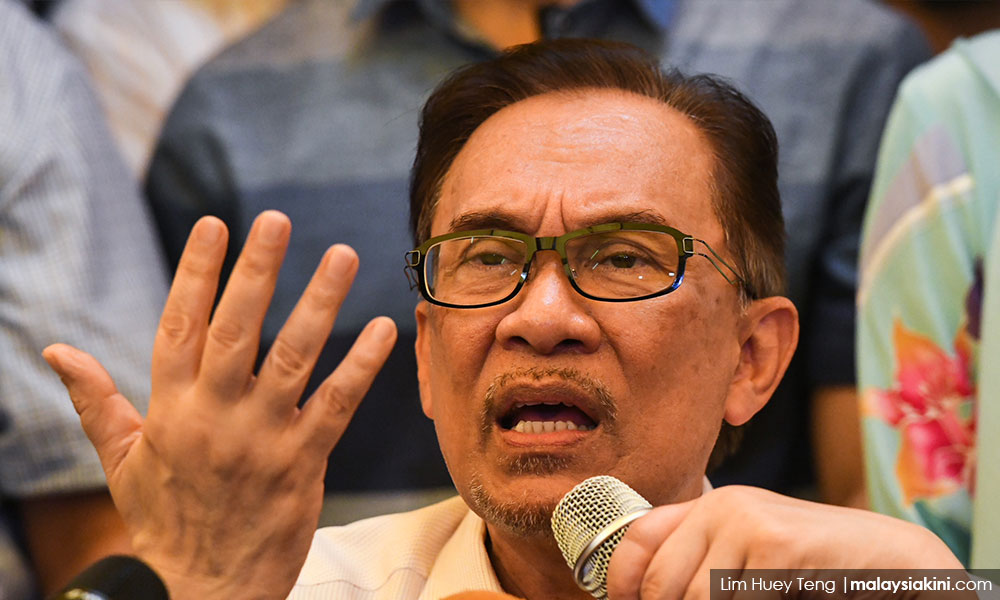 De facto PKR leader Anwar Ibrahim has rubbished speculation that Prime Minister Dr Mahathir Mohamad is using the party's deputy president Mohamed Azmin Ali to keep him in check.
"No, that is a bit far-fetched. I don't think you should interpret every move of Mahathir in a political context. He has his arguments. He thinks for the interest of the nation and the institutions.
"When I assume office, of course I have to decide my priorities and my style," he was quoted as saying by Malay Mail.
Anwar added that he was also not worried about speculation that Mahathir was curbing his influence.
"In terms of curbing my role, my influence, I honestly don't worry.
"Frankly, I know the strength of my party, I know the strength and my relations with coalition partners. I don't think it is something people should speculate on," he said.
Azmin had similarly
denied
such speculation when speaking to
Malaysiakini
yesterday.
The speculation arose following Mahathir's decision to appoint Azmin as economic affairs minister with wide-ranging powers.
PKR had previously admitted that Azmin's name was not on the list of proposed ministers submitted to Mahathir.
Azmin remains
tight-lipped
on his plans for next month's PKR polls, amid speculation that he might run against Anwar for the president's post. - Mkini