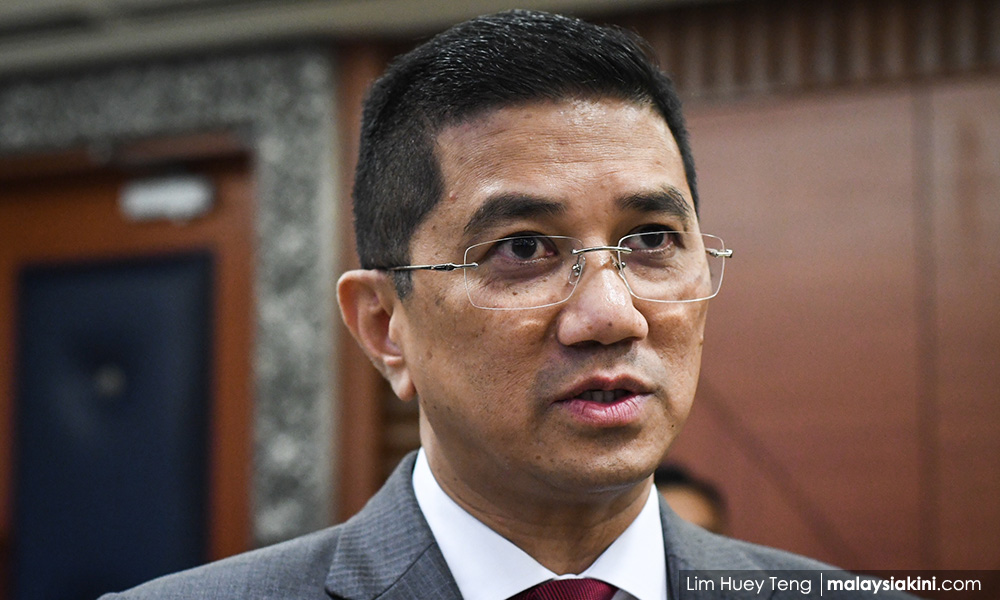 The nation's sovereign wealth fund Khazanah Nasional had invested US$20 million (RM80 million) into lingerie, revealed Economic Affairs Minister Azmin Ali.
The disclosure was in response to former premier Najib Abdul Razak (BN-Pekan) disputing the allegation that Khazanah had strayed from its original objectives.
Najib had interjected when Azmin was delivering his winding-up speech for his ministry in the Dewan Rakyat to question Prime Minister Dr Mahathir Mohamad's previous claim that Khazanah had lost its focus.
"In 10 years, Khazanah's assets had increased from RM33 billion to RM134.5 billion so in terms of wealth creation in the last 10 years, Khazanah had succeeded.
"I am not trying to defend my time as Khazanah chairperson but I would like to ask for clarification on how is it that Khazanah had supposedly strayed from its original objectives?" said the former premier.
Responding to this, Azmin pointed to Khazanah's investments in recent years.
"An an example, Khazanah invested almost US$20 million through an online retailer that sells lingerie... bras. In the end, the investment had to be written off. This was the smallest instance," he said.
A more serious instance, he said, was Khazanah having to write off RM3 billion in investments.
"There was an investment done through a private equity to take over a bank.
"As the discussions were not done directly with the bank but through the private equity, RM3 billion had to be written off," he added.
It was previously reported that Khazanah, together with two other partners, had wanted to acquire a 2.6 percent interest in Swiss Bank UBS. The investment was done through private equity group Olivant.
However, US Bank Lehman Brothers, which held the accounts of that investment, went bankrupt, causing Khazanah
to lose
the RM3 billion. It had since recovered half the sum.
Responding to Azmin, Mustapa Mohamed (BN-Jeli) said sometimes Khazanah's investments failed to generate the expected return but it should be acknowledged that there were good investments.
"We should show our appreciation for investments such as with Alibaba which has given big returns as well as investments in hospitals in Turkey and China.
"Today, IHH Healthcare Berhad is the second biggest hospital group in the world," said the former international trade and industry minister.
Khazanah's board of directors had last week offered to resign en masse after Mahathir's criticism. The government accepted the resignations.
Mahathir is now the
chairperson
of Khazanah whereas Azmin is one of its directors. - Mkini