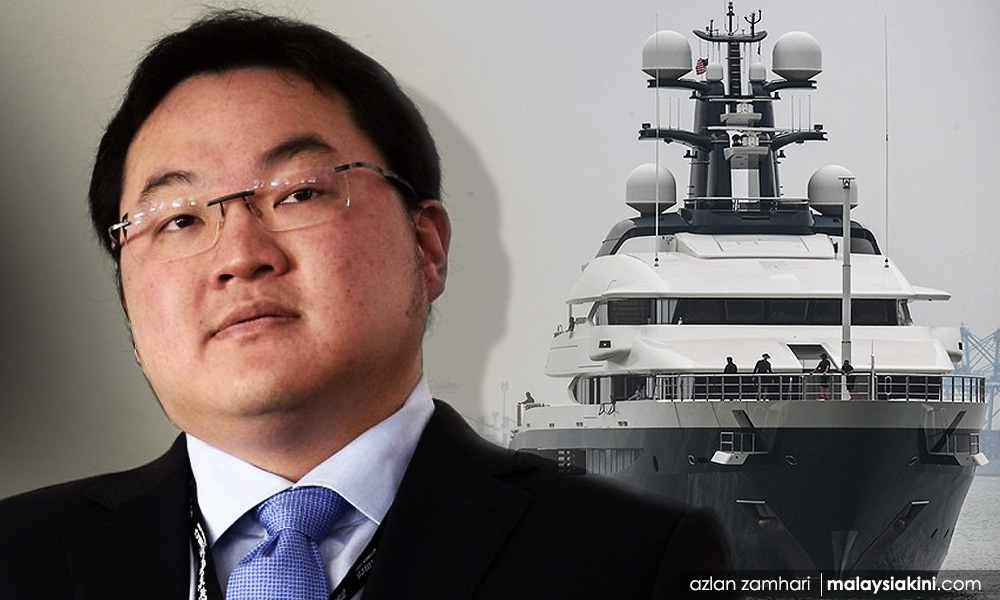 A US court has granted a motion by the Department of Justice (DOJ) to dismiss its forfeiture action against the superyacht Equanimity, purported to have been originally purchased by fugitive financier Jho Low using misappropriated 1MDB funds.
In the statement, Low, whose real name is Low Taek Jho, claimed that the vessel is owned by Equanimity (Cayman) Ltd and that the DOJ had obtained the consent of the company in seeking the dismissal of its initial forfeiture claim.
"The DOJ, with the consent of Equanimity (Cayman) Ltd, have agreed to seek dismissal of this action.
"While it is not a perfect outcome, it is reasonable and understandable, given the brazenness of the Mahathir government in illegitimately seizing the yacht from Indonesia, in a blatant violation of Indonesian law and with no regard for a US court order designed to ensure all parties were afforded their full rights under law," read the statement by Low's spokesperson.
This is believed to be based on the lifting of stay ordered by the District Court of California on Dec 21 to enable the US government to file its notice of dismissal.
Low has consistently maintained his innocence and today pointed out that the court order had made no negative findings or rulings against him.
The superyacht, which reportedly had an estimated value of RM1 billion and is equipped with, among others, experiential shower, massage, sauna as well as a plunge pool, was surrendered to the Malaysian government back in August last year, and moored at Port Klang.
It was initially seized by Indonesian authorities off the waters of Bali in cooperation with the US Federal Bureau of Investigation.
It was given a valuation price of US$130 million (RM543 million) by Winterbothams, an independent surveyor which provides professional surveying and consultancy to the yachting industry.
The Malaysian government later put the luxury yacht up for auction after the Admiralty High Court in Kuala Lumpur ordered the sale of the vessel.
The closing date for the negotiations has been set for March 31. - Mkini