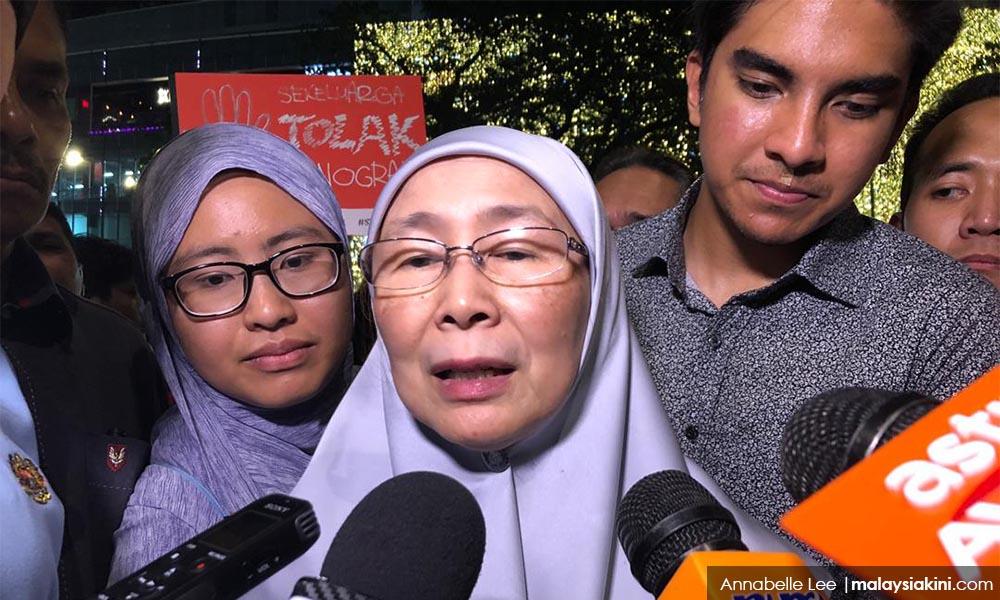 Deputy Prime Minister and former PKR president Dr Wan Azizah Wan Ismail has advised party deputy president Azmin Ali to "keep cool".
This is after Azmin publicly
criticised
president Anwar Ibrahim's recent appointments to the party leadership.
"Keep cool. [...] Maybe there are ways and means to tell the new president about certain things. I think (we should) let the new president also lead the party, we have actually chosen him.
"And as he (Azmin) said it is the prerogative of the president, as well as (for) the unity factor in the party," Wan Azizah told the media when asked after paying a visit to the "Street Dakwah" (street proselytisation) demonstration outside the Petronas Twin Towers tonight.
Last Friday, Anwar had announced a slew of new appointees to the party leadership, which included Rafizi Ramli as vice-president and Saifuddin Nasution Ismail as secretary-general.
Azmin then took to his Facebook page to air his disagreement.
"The appointments do not reflect the principle of fair and just representation of the party member's aspirations, and will not help to bring the party forward," he had said.
Azmin also remarked that certain appointments did not appear to be made based on merit, giving special mention to the secretary-general post.
Anwar later responded saying Azmin was being "
personal
" in his comments while he himself had attempted to be inclusive in his selections. - Mkini