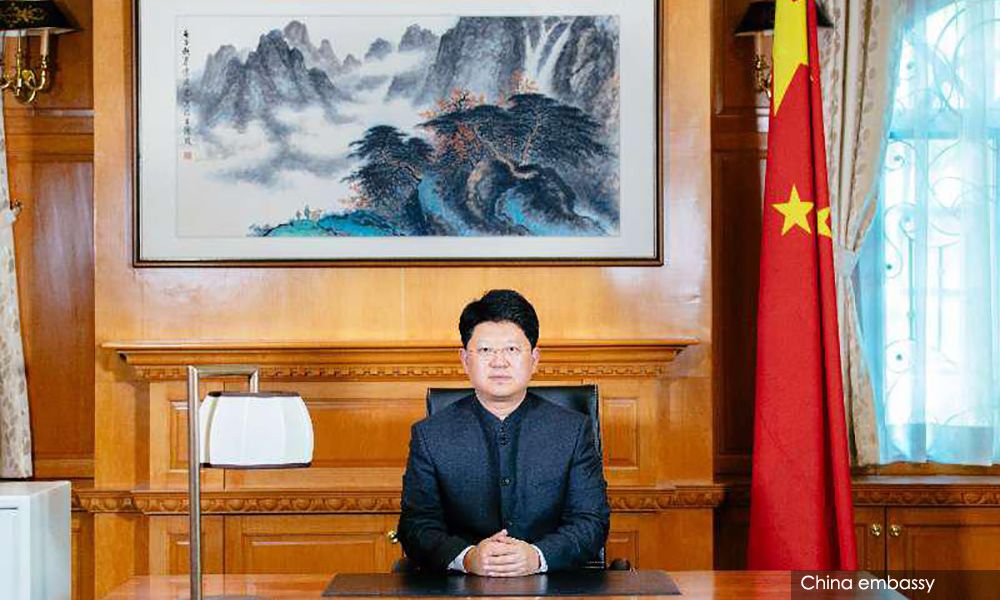 As the first sunshine of 2019 dawns upon us, on behalf of the Embassy of the People's Republic of China, I wish the Malaysian people and all the friends who support and promote the friendship between both countries a happy and prosperous new year.
The year 2018 was far from ordinary. Our world has gone through some dramatic changes, yet we saw prospects of stability and development.
It has been a year when the clouds of anti-globalisation and protectionism cast shadows on our world, and one that saw some start to wonder with hope and fear about the future we were heading towards.
Fortunately, with firm faith and sheer courage, the governments and peoples of China and Malaysia coped with opportunities and challenges head-on, and took a steady step forward on our respective paths of national development.
This year 2018 marks the 40th anniversary of China's economic reform, where the country impressed upon the world remarkable achievements which have brought about tremendous benefits to its people, as well as contributed to the sustainable development of the world economy.
Looking to the future, the Chinese government and people will not halt our step, and will work unremittingly to realise the Chinese Dream of national rejuvenation.
In 2018, Malaysia witnessed a historical general election and a smooth change of government. We believe that under the leadership of the new government, Malaysia will achieve further progress and march steadily towards prosperity and stability.
The year 2019 marks the 45th anniversary of the establishment of diplomatic relations between China and Malaysia.
Over the past half-century, China and Malaysia always regarded each other as close neighbours and trustworthy partners. Our friendly and cooperative relations have withstood the test of time and have brought tangible benefits to citizens of both countries.
Last August, Prime Minister Dr Mahathir Mohamad paid a successful official visit to China soon after his assumption of office. Leaders of our two countries showed to the world our shared determination to further push forward friendly cooperation.
Looking forward to 2019, China is ready to join hands with the Malaysian government and people, taking the 45th anniversary as a great opportunity to embark on a new journey and take the cooperative partnership to new heights.
The bell of the new year has been rung, and a new chapter of history has already begun. For China and Malaysia, the year 2019 stretches ahead of us, full of possibilities and aspirations. I wish everyone can go all out in work and to fulfil his or her own dreams.
For me, my biggest wishes for the new year are the prosperity and stability of China and Malaysia, the good health and well-being of the Chinese and Malaysian people, and the ever-lasting friendship between our two countries.
---
BAI TIAN is the ambassador of China to Malaysia. - Mkini