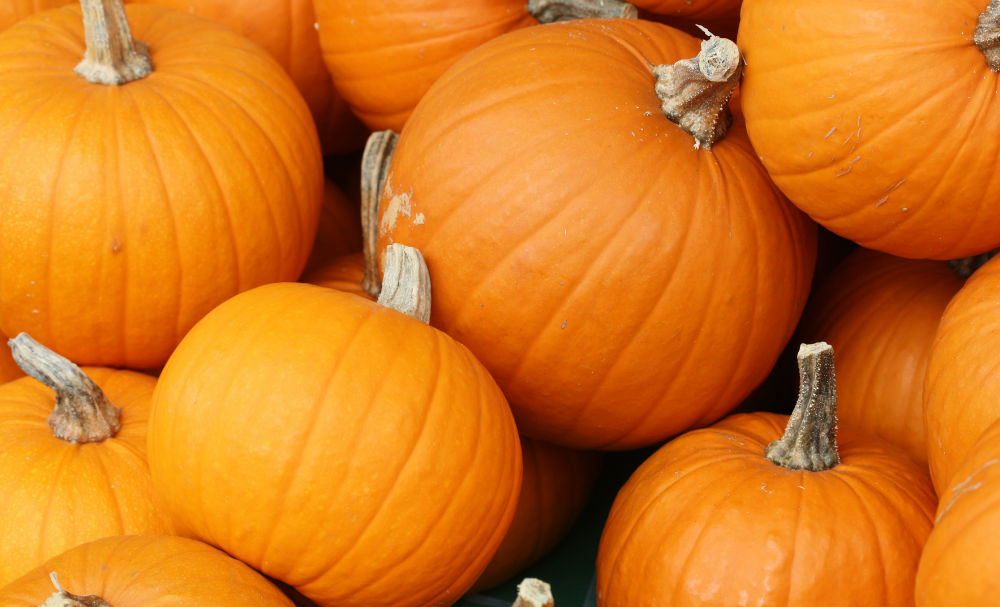 Once upon a time, there was a farmer called Pak Det who produced the best pumpkins in a place called Kampung Bersatu. Every year, he would compete in the national pumpkin festival to see whose farm produced the largest pumpkin in the district.
Sadly, although Pak Det's pumpkins grew big and healthy, he kept losing to the same competitor every year.
The farmer who had been producing the biggest pumpkin at the festival for several years now and putting Pak Det's pumpkins to shame was his old friend, Uncle Lim.
One day, Raju, a new farmer who planned to join the upcoming festival for the very first time, decided to meet Pak Det and Uncle Lim, in order to get some advice.
First, Raju visited Pak Det's farm.
"Pak Det, can you share your secret of how to grow healthy pumpkin plants which can produce big fruits?" Raju asked. "I too would like to join the festival next year."
Pak Det was quite upset about having his daily routine at the farm disturbed and lashed out, "How dare you ask me for my secret? I have come a long way in this race and I am still struggling while others are already way ahead of me!
"You must be dreaming if you think I would share anything that is solely mine with anyone who isn't one of my own!"
Raju felt upset and humiliated being treated badly by Pak Det. It made him feel as if he was an outcast and did not belong. However, his desire to join the festival remained strong. Hence he decided to meet the next person on the list – Uncle Lim.
Truth be told, Raju was worried in the beginning – if a runner-up like Pak Det could lash out after being asked for his secret, what more a multiple-time champion like Uncle Lim?
However, Raju was completely shocked when his arrival at Uncle Lim's farm was attended to with kindness.
"How can I help you, young man?" asked Uncle Lim.
So Raju went ahead and asked him about the secret behind the gigantic pumpkins growing in his farm which secured his win year after year.
Uncle Lim laughed upon hearing Raju's question.
"I have heard this same question so many times. The truth is, there is no big secret except that I share the seeds of my pumpkins with my neighbours.
Raju was shocked. He understood why Pak Det refused to share his secret, but sharing winning seeds with others just did not make any sense to him.
So he asked, "Why would you do that? What if your neighbours start producing pumpkins bigger than yours? Aren't you afraid of losing?"
Uncle Lim smiled.
"I want them to produce pumpkins of high quality because that's the only way I can assure my plants get the best quality of pollen to be fertilised. If my neighbours produce pumpkins of bad quality, my pumpkins too may end up being of a lower quality," explained Uncle Lim.
Raju listened to every word uttered by the old wise man standing in front of him.
"You see Raju, just like the pumpkin plants, living in a close-knit society like ours, we depend on each other. When we are doing well, we should contribute towards our community members who aren't doing too well – we should lend them a helping hand. That way, our neighbours will prosper and we will also benefit from their well-being.
"Likewise, when there are people doing well in our community, we should not despise their success and grow hatred towards their accomplishments – instead, the success of others should pave the way for us to put in more effort to be successful too.
"When everyone in a society starts contributing towards the betterment of the society without picking sides on who deserves to be helped and who should be left stranded, only then can we proudly call ourselves a valuable member of our society."
Raju nodded. Uncle Lim's answer made perfect sense to him.
---
FA ABDUL is a passionate storyteller, a growing media trainer, an aspiring playwright, a regular director, a struggling producer, a self-acclaimed photographer, an expert Facebooker, a lazy blogger, a part-time queen and a full-time vainpot. - Mkini