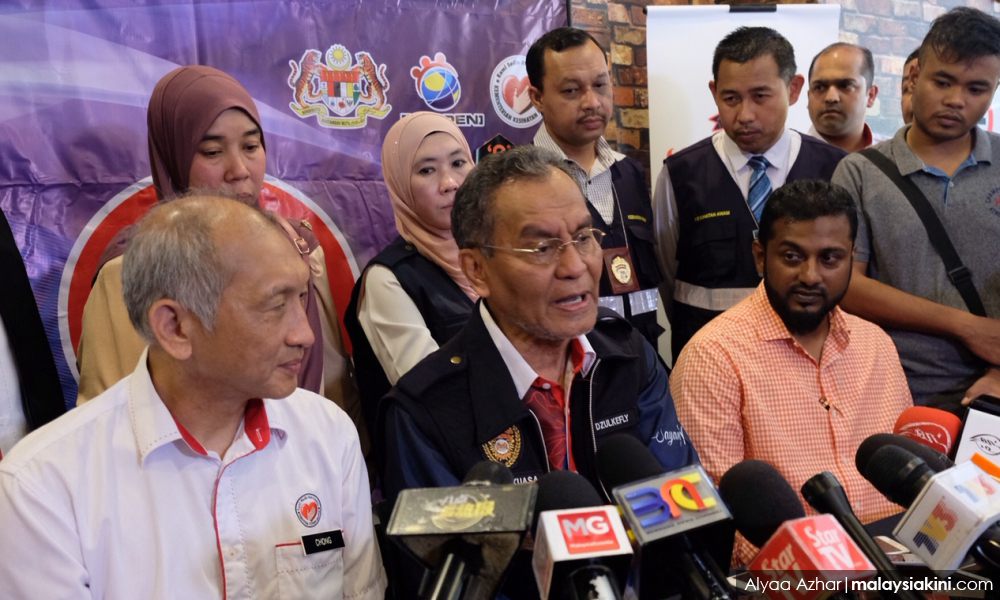 Health Minister Dzulkefly Ahmad has expressed readiness to take on the legal challenge against the smoking ban at all public eateries.
"I have gone through the judicial review request by the seven individuals and their lawyer Haniff Khatri.
"We are more than willing to take them, to see them in court, because we know very well we are on firm grounds," Dzulkefly said today at a press conference after a walkabout at several eateries in Bandar Seri Permaisuri in Cheras.
The minister said this in response to a
judicial review
filed by seven pro-tem members of the newly-registered Smokers Right Club against the ban yesterday.
Mohd Hanizam Yunus and Mohd Laisani Abdullah, along with five others, named the Health Ministry as the sole respondent in the application which was filed by Messrs Haniff Khatri at the High Court of Kuala Lumpur.