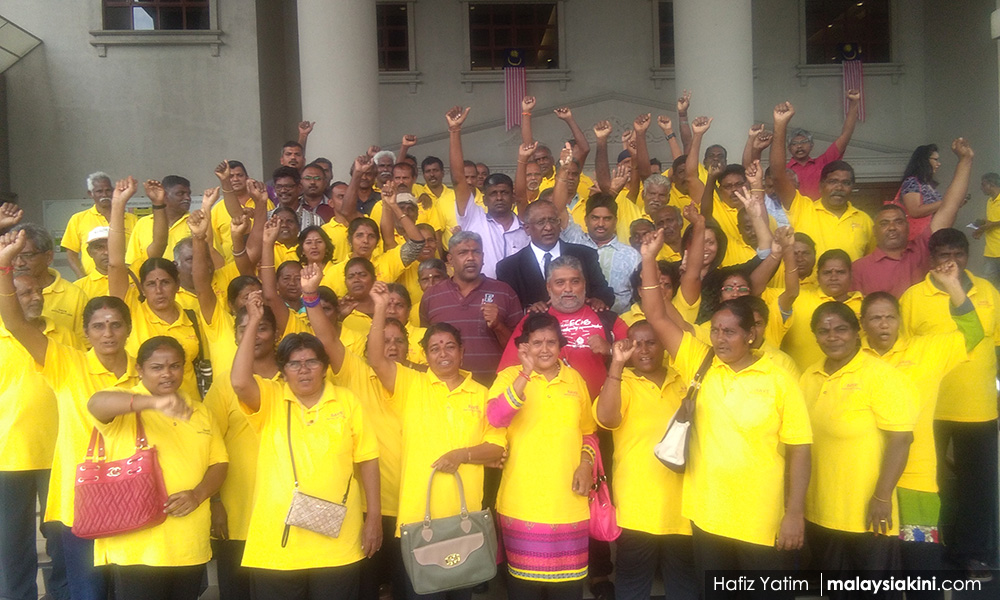 Kampung Gatco settlers have been granted a 60-day stay effective today pending the hearing of their appeal at the Court of Appeal.
The settlers are appealing the Kuala Lumpur High Court's decision to allow Thamarai Holdings Sdn Bhd's counter claim for damages. The court also ruled that the settlers do not have the locus standi (legal standing) to initiate the claim.
High Court judge Justice Hue Siew Kheng granted the stay in chambers.
"With this, Thamarai Holdings is not allowed to cut down or clear the trees in the area pending the hearing at the Court of Appeal," said the settlers' lawyer R Kenghadaran.
He said the company requested a deposit of RM5,000 for the stay but the High Court only allowed a deposit of RM3,000 to be paid by the settlers within 14 days.
The hearing at the Court of Appeal is scheduled for Sept 14.
The settlers had complained about the land clearing by Thamarai Holdings and several were arrested during their attempt to stop the process.
It was previously reported that on Oct 17 last year, Justice Hue allowed Thamarai Holdings' counter claim after it was found that the firm is the owner of the land.
The settlers were part of the Great Alonioners Trading Corporation Bhd (Gatco).
The company incorporated in 1977 by the National Union of Plantation Workers (NUPW) to facilitate a land development scheme for NUPW members, in Bahau, Negeri Sembilan.
A total of 430 families took part in the scheme comprising 200 Indians, 120 Malays and 30 Chinese forming Kampung Gatco or Kampung Serampang Indah.
The current settlers had paid RM7,600 each as a deposit to settle on allocated plots of the land as part of the development scheme.
However, the scheme failed.
Gatco eventually wound up, but its liquidators sold the land to Thamarai Holdings in 2006, triggering the present tussle. - Mkini