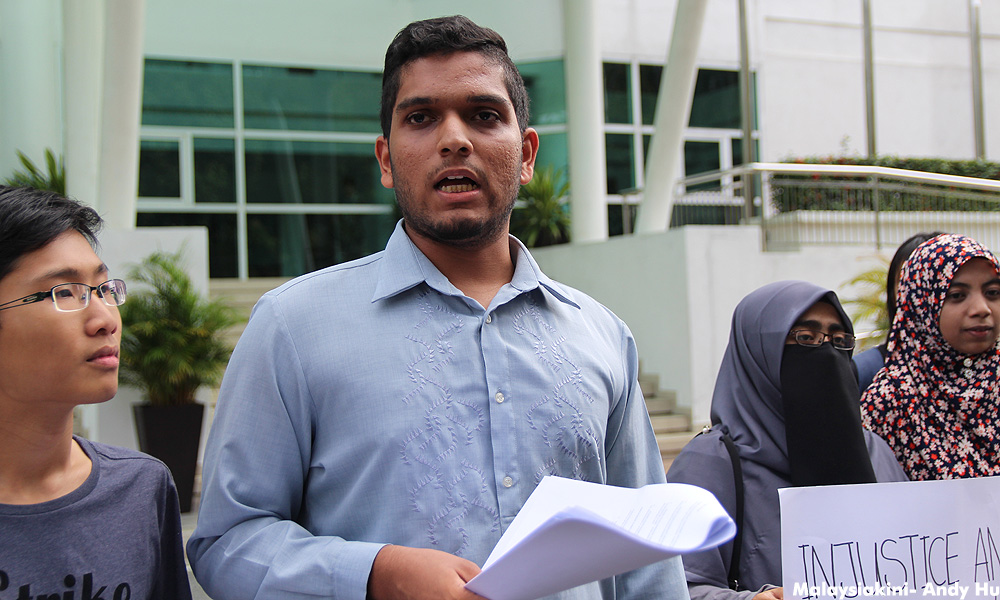 Four Universiti Malaya (UM) students and a Universiti Kebangsaan Malaysia (UKM) student today failed in their bid to challenge disciplinary action imposed on them by their varsities for taking part in the Tangkap Malaysian Official 1 rally last year.
The Kuala Lumpur High Court's Justice S Nantha Balan dismissed the students' originating summons, saying Regulation 15 of the University Regulations used against them was constitutional. Justice Nantha also said the students should have filed a judicial review instead.
Despite the decision, UKM's Asheeq Ali Sethi Alivi said he and the others will continue to fight for the abolition of the University and University Colleges Act (UUCA), which "limits the participation of students in outside activities."
"We are disheartened, but note that the UKM4 were successful in their action," he said, adding that he and the others will appeal against the decision. He also slammed the university authorities for seeking costs of RM15,000 despite the case being of public interest.
The UKM4 refers to four students of the UKM, who successfully challenged their suspension for participating in a political campaign during the Hulu Selangor by-election, which resulted in the court declaring their suspensions unconstitutional.
-Mkini