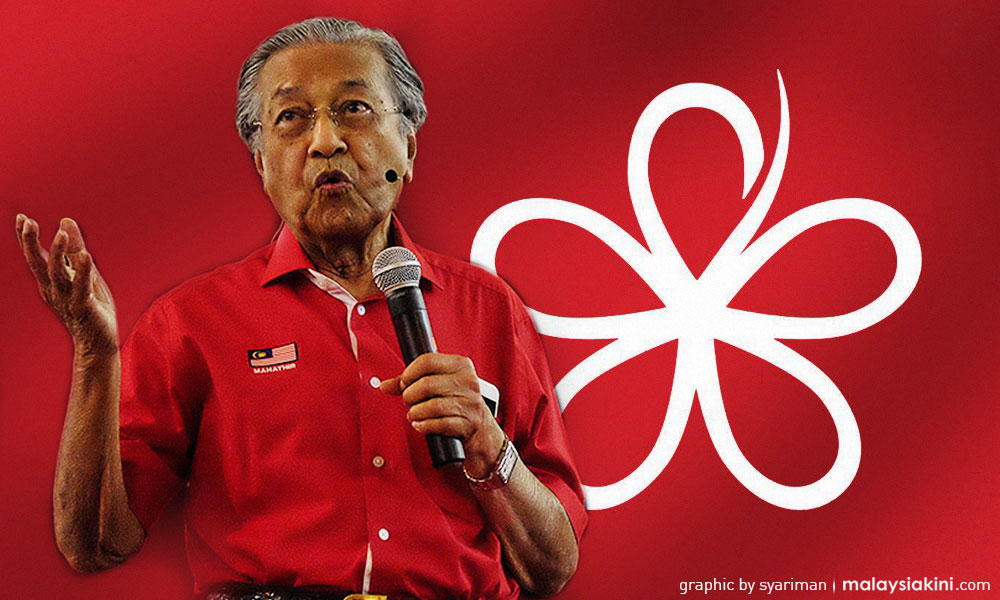 Dr Mahathir Mohamad has always been regarded as an ultra Malay, including by his current allies in Pakatan Harapan.
In 2010, DAP veteran Lim Kit Siang had described the former premier as "the number one racist in Malaysia" after Mahathir warned that the Malays would lose power if the opposition defeated BN.
Therefore, it came as a surprise when Mahathir, who now heads the opposition coalition, declared that he does not believe in
"
ketuanan
Melayu
(Malay hegemony)."
However, pro-Umno portal MyKMU.net described this as another 180-degree spin by the 92-year-old politician, done with the aim of attracting non-Malay votes.
"In the current situation, when he (Mahathir) needs DAP's support, Mahathir is forced to make numerous U-turns to please his new master," it said in a posting.
The portal also questioned the reason Mahathir decided to form an exclusively Malay party – Parti Pribumi Bersatu Malaysia (Bersatu) – when he does not believe in "ketuanan Melayu."
MyKMU said it would have been easier for the former premier to join one of the existing parties in Harapan instead.
"It is because Mahathir believes in 'ketuanan Melayu' he formed Bersatu whose existence is to be a competitor to another party which believes in the concept of 'ketuanan Melayu', which is Umno.
"Rejecting 'ketuanan Melayu' does not correspond with the formation of the pro-Malay Bersatu to the point that non-Malays who support the party are made associate members – second class.
"Mahathir wants the Malays to be 'tuan' (masters) in (Bersatu)... because of this, non-Malays are only allowed to be associate members," it added.
Speaking at a forum at the Kuala Lumpur Chinese Assembly Hall (KLSCAH) last Thursday, Mahathir recalled what he told Malay right-wing movement Perkasa president Ibrahim Ali.
"I do not believe in 'ketuanan Melayu'. I used to tell Ibrahim Ali that if you are the driver, it is the guy behind you who is the 'tuan'.
"We have to accept reality. If you want to be 'tuan', you must work hard, you must be competitive, you must get a good education, you must have a good value system," he said. - Mkini