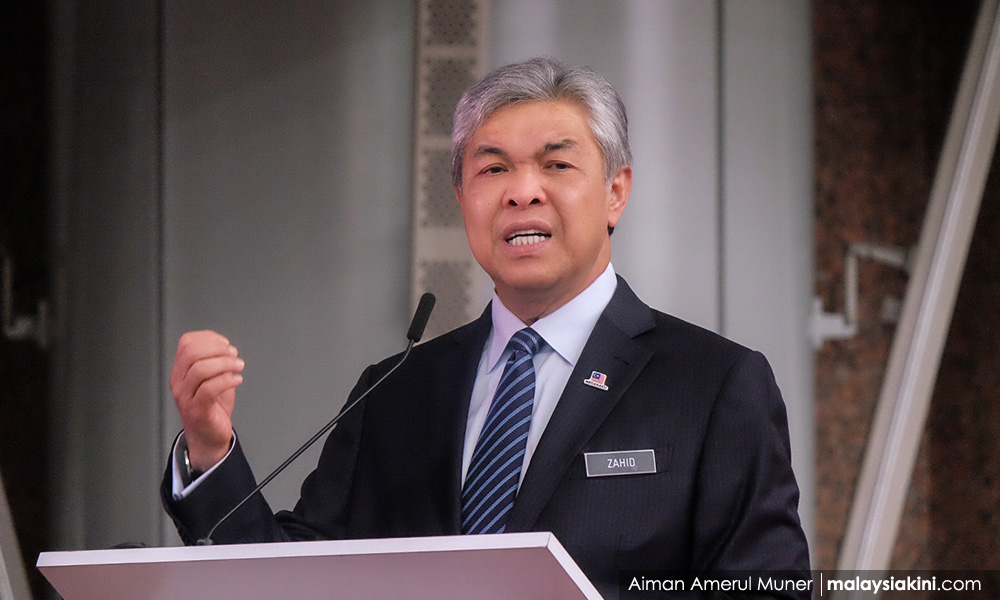 The lack of gratitude for those who brought about development and foreign direct investment (FDI) is the reason behind several states falling into the hands of others, said Deputy Prime Minister Ahmad Zahid Hamidi.
"There were states which we once developed or emerged as developed states, which fell into other's hands because there is no gratefulness," he said when officiating a rural development convention in Kuala Lumpur this evening.
"When we urbanised these rural areas, when we transformed these areas, it was costly...(but) the people who benefitted from the development were not thankful to those who made the effort," he added.
Zahid, however, did not mention the states.
The deputy prime minister said a similar scenario had also occurred in some rural areas and other developed countries.
"We should learn from their mistake, so the same mistake, where we brought in FDI but others claim (credit) after two terms in power, will not repeat itself," he added.
Zahid said the government would brainstorm ways to balance development issues when dealing with urban poverty and urbanising rural areas.
Meanwhile, Zahid also touched on urban mobility, where 74.7 percent of Malaysians living in urban areas as of 2015, will be increased to 85 percent in 2050.
Rural and Regional Development Minister Ismail Sabri Yaakob, who shared the stage with Zahid, said the government will come out with a rural development policy to reverse the migration trend.
"The convention was held to gather feedback and input from various parties, especially from rural areas, to formulate the Rural Development Policy for National Transformation 2050 (TN50)," he said.
Ismail added that the government will ensure infrastructure access to all rural areas. - Mkini