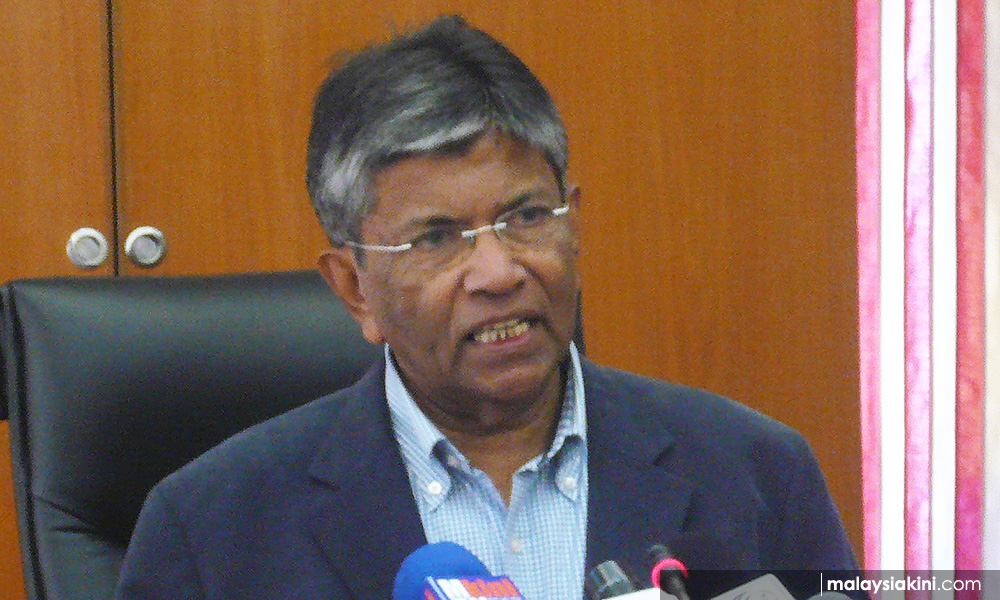 Malaysiakini has found itself an unlikely defender from Utusan Malaysia - the Malay daily's own former chief editor Zainuddin Maidin.
Zainuddin took to Twitter this morning to say that Utusan Malaysia was pushing for action to be taken against Malaysiakini because its readers are increasingly flocking to the news portal.
"Utusan is again pushing for action against Malaysiakini. This is because they can't stand that many of their readers are turning to Malaysiakini to get balanced information," the former information minister wrote.
Zainuddin was responding to an article in Utusan Malaysia today, that again saw demands for action to be taken against Malaysiakini.
Malaysian Youth Council president Mua'ammar Ghadafi Jamaludin was quoted in the article as saying there should be stern action taken against the portal for "disrupting national harmony."
Mua'ammar also wanted to know who the owners of Malaysiakini are, saying the portal was "immune" from action over the comments of its readers.
Yesterday, Utusan also ran an editorial claiming that Malaysiakini enjoyed "special treatment" from authorities.
In response to today's article, Zainuddin asked in turn who owns Utusan.
"Utusan is immune with (sic) news that is twisted, biased, fabricated and against civilised journalism ethics. Who is their owner?" he tweeted, following up from a similar attack yesterday.
Zainuddin served as deputy information minister when Malaysiakini was first founded, when the portal sustained attacks from the then Mahathir-administration for being anti-government.
This was not lost on some who disagreed with Zainuddin's tweets.
"In the past, it was you who called Malaysiakini 'agen penghasut' (inciter). Have you forgotten?" tweeted Pertubuhan Minda dan Sosial Prihatin Malaysiachairperson Ramesh Rao in response.
Editor-in-chief Steven Gan has said that
Malaysiakini
is run by its journalists, not by outsiders.
Gan and Malaysiakini CEO Premesh Chandran are the majority shareholders with a combined 59 percent stake in the portal.
The Media Development Investment Fund (MDIF) has a 29 percent stake, with a further 12 percent owned by Malaysiakini staff.
Subang MP Sivarasa Rasiah has a very small stake in the company, worth less than 0.01 percent, after investing RM5,000 18 years ago, when still a human rights lawyer. - Mkini