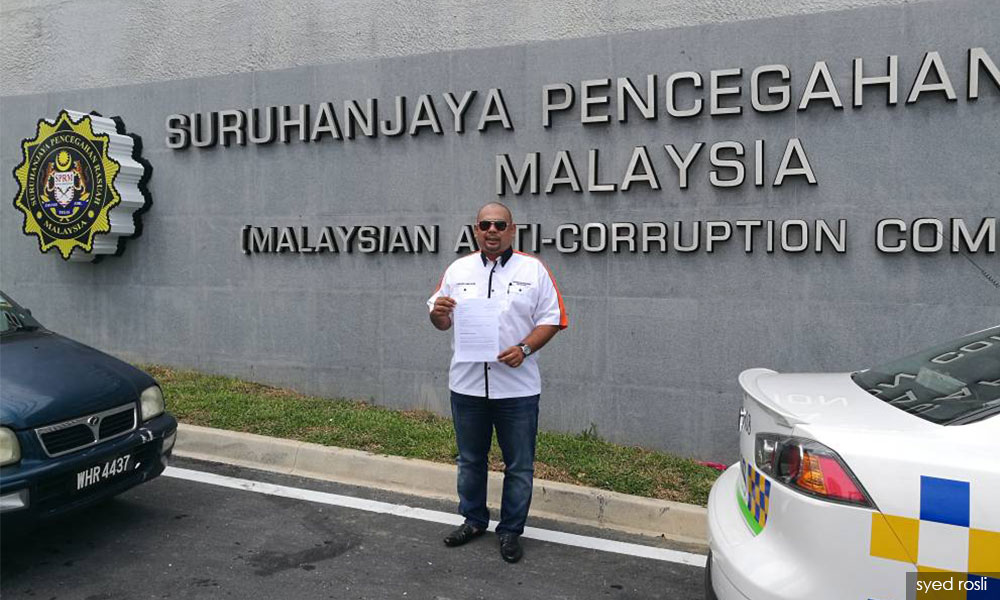 A report against Umno minister Noh Omar has been lodged with the Malaysian Anti-Corruption Commission (MACC) by his own grassroots member, five years after the issues were first raised.
These involve the purchase of a
30-acre plot
in Tanjung Karang at allegedly below the market price, and a tender award for
padi seeds
worth RM164.8 million, both done during Noh's tenure as agriculture and agro-based industry minister.
Umno Taman Cempaka information chief Syed Rosli Syed Harman Jamalullail lodged the report at MACC's Putrajaya office at 11am today.
"Prior to this, Sekinchan assemblyperson (Ng Suee Lim) raised the issue of the land purchase in 2012, but until now there has been no action.
"With my report, I hope the MACC will be able to conduct an investigation into whether there is corruption and abuse of power by Noh (in the two cases)," he told Malaysiakini when contacted.
He said the relevant documents related to the two complaints have been handed in to MACC to support his case. However, the documents were not released to the media.
When asked why he was raising the issue now, Rosli said in view of the coming general election, he wanted a clean BN leader to rule Selangor.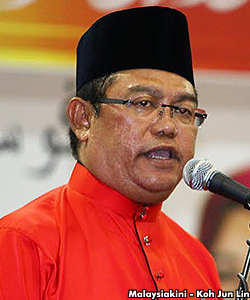 "The people need to know who Noh Omar (
photo
) really is.
"Until now he has been attacking the state government, making all sorts of accusations, but he himself also has scandals that MACC needs to investigate," he said.
Noh Omar, who is now urban wellbeing, housing and local government minister, is also Selangor Umno chief.
Syed Rosli is known for being vocal against the Umno leadership, and had in the past caused controversy when he wanted to contest in a by-election on his own as an Independent.
Malaysiakini has contacted Noh over the report and is awaiting his response.
Ng in 2012 alleged a conflict of interest in Noh being involved in a prawn farm set up on the 30-acre plot.
The Umno leader at the time denied any wrongdoing.
He also denied any wrongdoing in a 2012 police report by two farmers alleging abuse of power over the award of a padi seeds supply tender to an allegedly unqualified supplier, saying the issue was being "politicised".
One of the
directors
of the controversial supply company was former Negri Sembilan state executive councillor Mohamad Rais Zainuddin. - Mkini