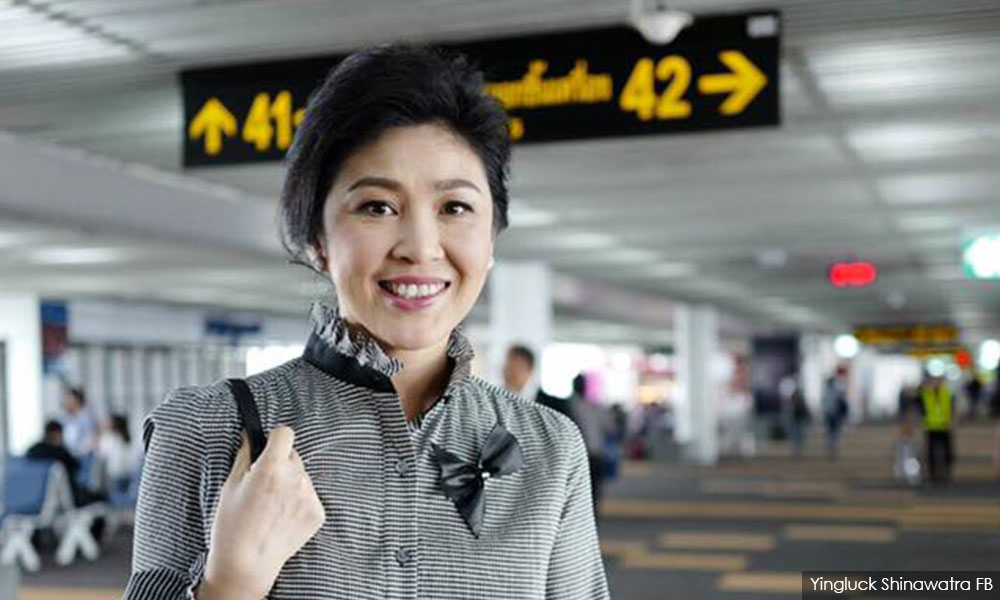 Thai Prime Minister Gen Prayut Chan-o-cha brushed aside accusations by certain quarters in the country that he brokered a deal which had facilitated the escape of former Prime Minister Yingluck Shinawatra from the country.
However, he did not discount the possibilities of involvement by errant government officials in assisting her escape and promised to get to the bottom of the matter.
"No way the National Council for Peace and Order (NCPO) (assisting Yingluck to flee the country), except some 'bad person' (officials) that neglect their duties to gain some benefit, but we will find out," he told the media after chairing the weekly cabinet meeting in Bangkok today.
He warned of punishment against those found to have helped Yingluck in her escape from Thailand.
The government has been criticised, including by former leaders of the "Yellow Shirts" movement for failing to stop Yingluck from escaping the country, despite imposing tight surveillance on the younger sister of exiled former Prime Minister Thaksin Shinawatra.
Yingluck, the country's first female Prime Minister was alleged to have escaped the country two days before she was scheduled to appear in a court proceeding last Friday in a case where she was accused of negligence in a rice subsidy scheme implemented during her administration.
She had denied all the allegations.
According to Prayut, the government has launched an investigation to gather details surrounding her escape, including about the possible routes she might take to flee the country undetected.
Thailand, according to him, has contacted countries in the region, including Cambodia and Singapore, as well as the United Arab Emirates, seeking information on the younger sister of Thaksin.
He pleaded for patience as the government was still gathering information behind the escape and advised the Thais not to blatantly accuse certain countries of complicity with Yingluck's escape as it could harm Thailand's diplomatic relations.
The former prime minister was alleged to have slipped out of the country via the Thai border town of Koh Chang near the Cambodian border and took a flight to Singapore before continuing her journey to Dubai, where her exiled older brother maintained a house there.
- Bernama