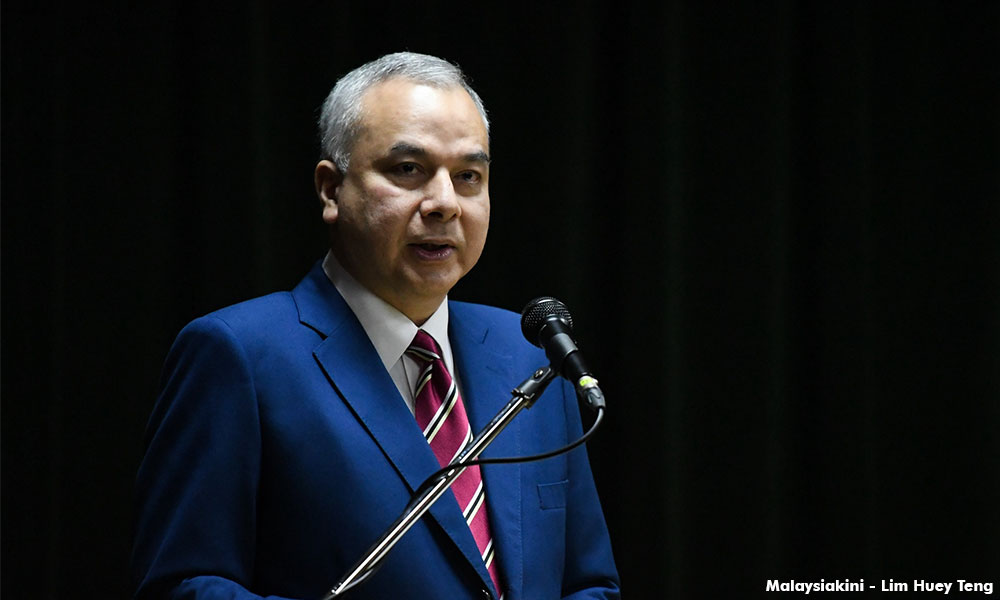 If Abdul Razak Hussein was still breathing, he would be disappointed to see the four scenarios happening in the nation at present, said Perak ruler Sultan Nazrin Muizzuddin Shah.
Abdul Razak, who was conferred the honorific title 'Tun', was Malaysia's second prime minister and father of the current premier, Najib Abdul Razak.
The first scenario, said Sultan Nazrin, was the unity among the people which Abdul Razak emphasised as vital for the country's future.
However, the ruler said in their earnestness to garner support, political parties appeared to be inclined towards fanning religious and racial issues.
Sultan Nazrin pointed out that Abdul Razak also underlined the important role schools played in fostering racial ties through national education as contained in his education policy.
"The implementation of the national education policy appears to be failing in achieving the objective of the school as a nurturing ground to unite the people.
"The younger generation of various races who go through various education mediums will not have the opportunity to interact and become acquainted, on the contrary, growing up in isolation in their own racial groups," the ruler was quoted as saying by Berita Harian.
The sultan was speaking at the launch of the book 'Fulfilling A Legacy - Tun Razak Foundation' by Shahreen Kamaluddin in Kuala Lumpur.
Also present was Abdul Razak's widow Tun Rahah Mohd Noah.
The Perak ruler said the third scenario which Abdul Razak would regret was related to the implementation of the New Economic Policy (NEP), especially the abuse of the opportunity in the distribution of wealth.
The sultan said this resulted in a large-scale erosion of the bumiputera's economic share, which not only created misunderstanding among the bumiputera who considered it as favouritism but also causing anger among the non-bumiputera.
Sultan Nazrin cited corruption and integrity as the fourth scenario.
"Tun Abdul Razak's heart would be crushed in following the exposure after exposure, arrest after arrest because of widespread corruption involving top officials and educated individuals which have tainted the country's good name," he said.
Therefore, the sultan called on the people to appreciate the vision and the sacrifices of Abdul Razak.
"Let us pray together to Allah that his vision and spirit of sacrifice will not fade from the hearts and minds of the people," he said. - Mkini