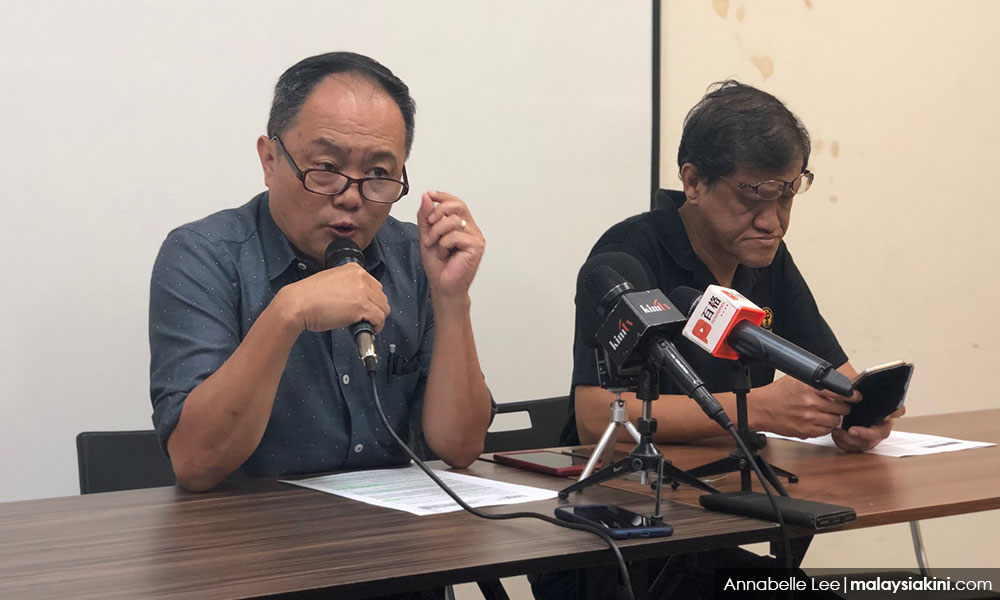 Almost three quarters of a million viewers tuned in to RTM to watch the
debate
between three Cameron Highlands by-election candidates, organiser Bersih revealed today.
"RTM has gotten back to us and given us the viewership for the one-hour debate. It was 749,000 for RTM's TV1.
"We haven't gotten the Astro (Awani) figures yet [...] but it could be a million people all in," said the electoral reform NGO's chairperson Thomas Fann at a press conference in Petaling Jaya.
It was the first time in the country's history that a debate between election candidates was held.
Fann thus hailed it as the beginning of a new "election culture".
"This is really the kind of New Malaysia we want to see, where there is openness and an exchange of views and ideas on national television.
"[...] What we want to do in Bersih is to help introduce new election culture into our country," he said.
Held last Wednesday (Jan 23), three days before polling day, the debate had been on the topic: "What changes does Cameron Highlands need?"
Moderated by UKM associate professor Faisal S Hazis, it featured Pakatan Harapan's M Manogaran and two independent candidates - Wong Seng Yee and Sallehudin Ab Talib.
'Not a hostile environment'
Notably absent was BN candidate and eventual by-election
winner
Ramli Mohd Nor, who had declined to take part.
Asked if the by-election winner's absence would discourage future election candidates from participating in televised debates, Fann opined that debates were ultimately beneficial to candidates' campaigns.
"I think any sort of a publicity platform, whereby candidates can express their position, can only be good for them.
"It is not a hostile environment, it is not a debate where you declare one as the winner and one as the loser.
"[...] And in a constituency where it is going to be very tight (race), a debate is going to make a difference between winning and losing," he answered.
"The Semenyih (by-election) might just be that," Fann added.
Nomination day for the Semenyih by-election is on Feb 16, while polling day is on March 2.
Harapan's Bersatu and BN's Umno are expected to field candidates.
PAS, who contested the seat in GE14, has opted out of the by-election and will be joining BN's campaign instead. - Mkini