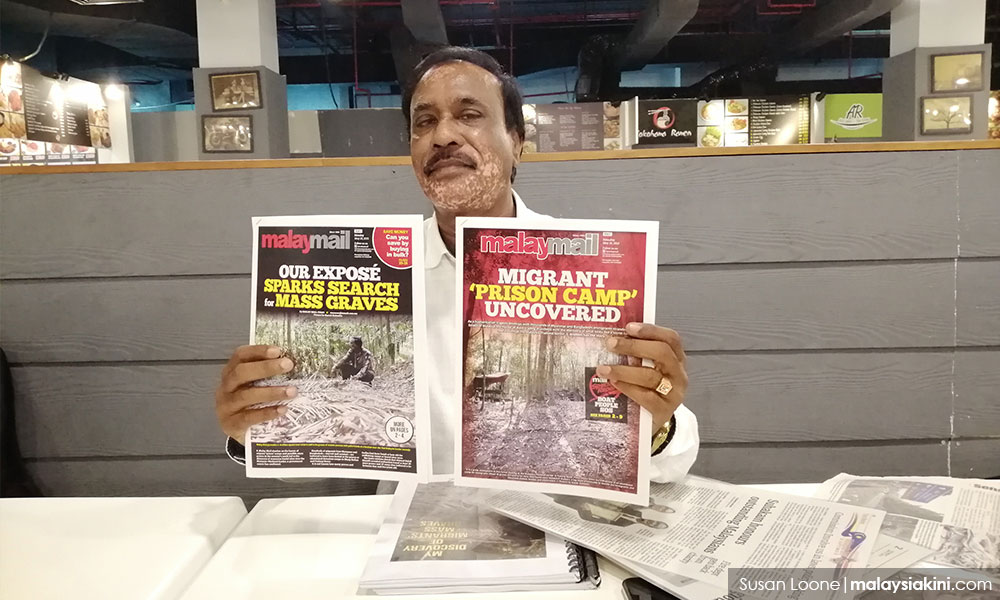 A senior journalist with a now-defunct English daily is upset with media reports that claim that the police were the ones responsible for exposing the mass graves at Wang Kelian, Perlis believed to be of victims of human trafficking.
He is also unhappy that another English print media has claimed credit for his work.
S Arulldas (
above
), a former
Malay Mail
print journalist, said he failed to understand why news organisations failed to recognise or give credit to the
Malay Mail
, him and photographer Sayuti Zainuddin for the "risk, pain, suffering and life-threatening effort to expose the injustices done against these migrant workers."
Speaking to reporters in Penang, Arulldas said his aim was "to set the record straight" and nothing more than that.
He said his first article "Migrant 'prison camp' uncovered" was published by the
Malay Mail
on May 16, 2015, and he had worked on the issue since 2014.
"I was in a coffee shop in Jitra, Kedah when a source approached me to inform us about the mass graves. That is when I started going to the crime scene often," said Arulldas.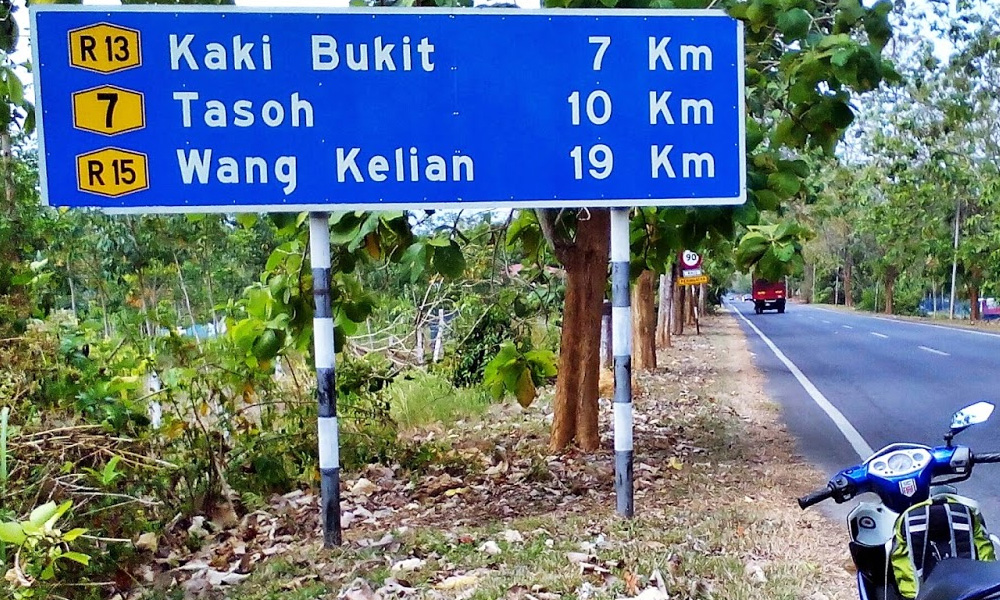 He said his experiences are documented in a new book he has written and soon to be published and launched.
He also won an award from Suhakam in 2015 for outstanding reporting on the issue, and in 2016 he was honoured with an excellence in investigative journalism award by the Malaysian Press Institute (MPI).
Arulldas said he was prompted to raise the matter after a recent
Bernama
report which said that the government would appoint a royal commission of inquiry (RCI) on the Wang Kelian issue.
He disputed the
Bernama
report which said that in May 2015, "police announced the discovery" of human trafficking camps and mass graves in Wang Kelian.
Arulldas also said he was willing to testify at the coming RCI to help bring the perpetrators to justice.
Not disputed
"I wish to point out that Sayuti and myself risked our lives and underwent much pain to expose these prison camps and mass graves where the security personnel and the relevant agencies exhumed a total of 139 bodies, " he said.
"The bodies were later taken to the Sultanah Bahiyah Hospital in Alor Setar and later reburied at a site allocated by the Kedah state government at Kampung Tualang, Pokok Sena near Alor Star," he added.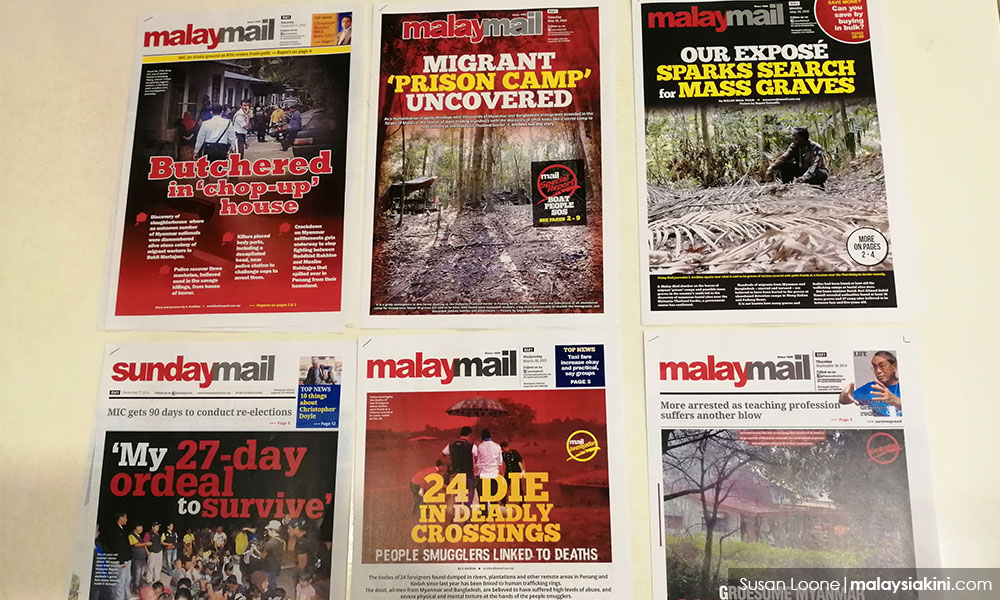 Arulldas said the
Malay Mail
at that time had carried several stories stating that it had discovered the site and no one disputed this claim.
He revealed that he and Sayuti first visited Wang Kelian on March 9, 2015, and hiked several hundred metres up a hill in a bid to reach the mass graves.
"However, we gave up the idea after we almost lost our way as we were not prepared to hike up the hill," he said. "After that, I went back six times alone to Wang Kelian in a bid to reach the mass graves site.
"I still failed, but I did not give up my challenge to discover the site. I finally made it with the help of two men from Thailand on May 13 after entering Thailand.
"This time Sayuti accompanied me as the editorial department did not want me to go alone for safety and security reasons and advised me to take the cameraman along," said Arulldas.