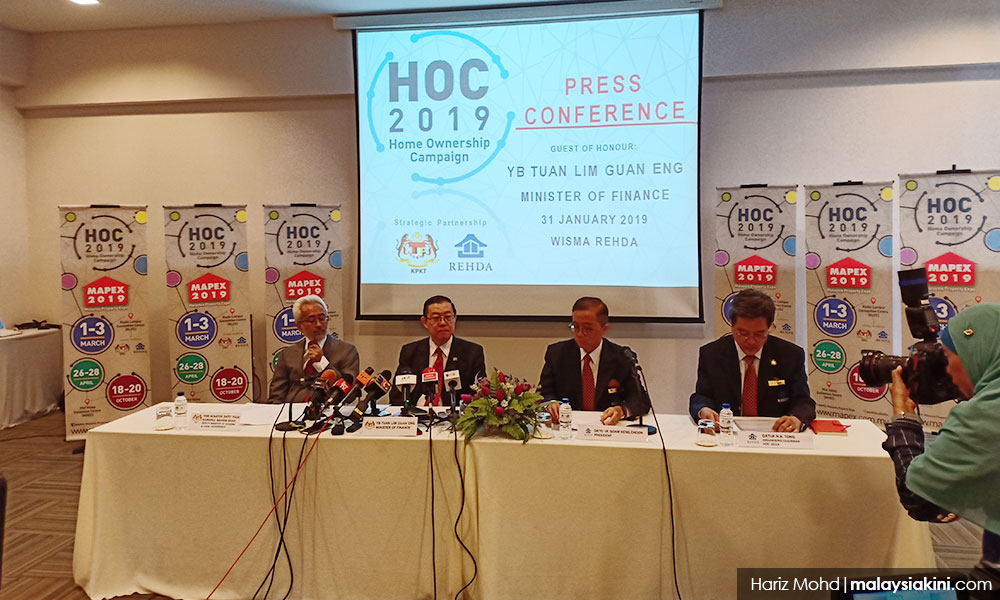 Low-income Malaysians eligible for the recently announced 'Fund for Affordable Homes'
scheme
will be able to enjoy further price cuts until the end of June this year.
This follows Finance Minister Lim Guan Eng's announcement today that participating developers are now offering a 10 percent discount under the Home Ownership Campaign (HOC) 2019.
The campaign is a joint initiative by the government and the Real Estate and Housing Developers' Association (Rehda).
National Housing Department director-general KN Jayaselan said there were a total of 3,384 houses priced below RM150,000 that were still unsold nationwide.
These properties, he said, would be available for prospective buyers under HOC 2019.
"Nationwide, there was a total of 16,528 houses priced below RM150,000. Of this number, 3,384 are still unsold. They will be available under the campaign," he told reporters when met after the press conference during which Lim made the announcement on the HOC.
Under the Fund for Affordable Homes scheme, Malaysians with a household monthly income of RM2,300 and below are eligible for loans with a financing rate capped at 3.5 percent per annum to buy residential properties priced RM150,000 and below.
The scheme was launched on Tuesday by Lim with the main aim of helping low-income Malaysians to obtain loans to purchase their first home.
The minister had said then that many houses priced below RM150,000 were unsold not because there were no takers but due to prospective housebuyers not being able to obtain loans.
Today, on the HOC, Lim said the government will exempting stamp duty fees for Sales and Purchase Agreements (S&Ps) and loan agreements for residential units worth up to RM1 million.
For houses up to RM2.5 million, Lim said housebuyers will still have to pay the three percent stamp duty fees for the remainder of RM1.5 million.
"This incentive is a further move after (the government) exempted the Sales and Services Tax for building materials.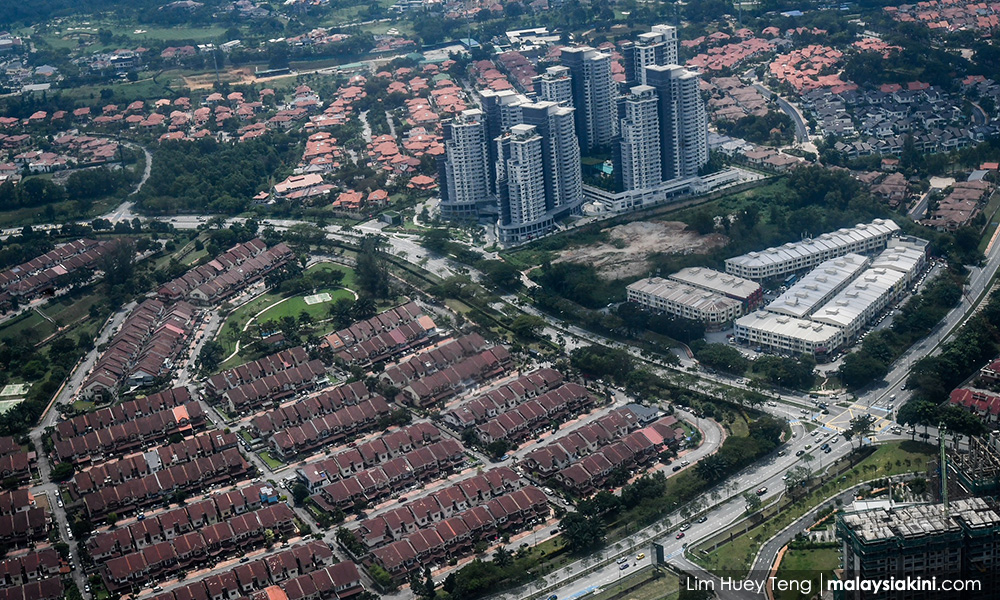 "Developers have also agreed to give a minimum discount of 10 percent for new houses in an effort to reduce property prices and (thus) help manage the problem of unsold properties.
"This does not include houses that are under price control like the low-cost and low-medium cost housing," he said, adding that properties offered under the HOC included completed lots as well as planned projects.
HOC 2019 organising committee chairperson NK Tong said a property expo will be held at KLCC from March 1 to 3 where housebuyers can shop for properties offered under the campaign.
There will also be similar expos in other states including Sabah and Sarawak between February and June.
According to Tong, prospective buyers can also purchase residential units listed under the HOC without going for the expos.
"They can find out from the respective developers if they are registered under the HOC. Buyers can then enjoy the minimum 10 percent discount by purchasing from participating developers," he said. - Mkini