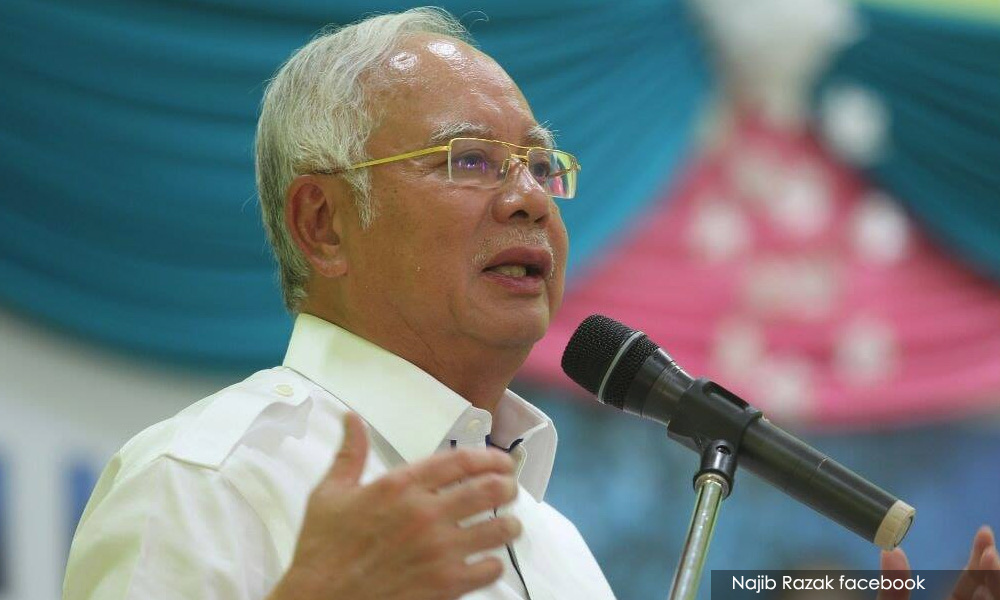 Former premier Najib Abdul Razak recalled how Pakatan Harapan had claimed in the past that if he steps down, the value of the ringgit will rise.
"I have come down (dah turun) and (Lim) Guan Eng has gone up (sudah naik). But the Ringgit is sliding even worse. What is Guan Eng's excuse?" he added in a Facebook posting this evening.
Following the last general election which saw Harapan dislodging BN from power, Lim replaced Najib as the finance minister and is often targetted by his predecessor.
The former premier noted that when global oil prices plummeted by 80 percent three years ago, the then opposition's propaganda was that Thai traders refused to accept the ringgit.
The ringgit, he added, recovered against the baht prior to the 14the general election but saw a downward trend after the polls.
Najib, who is now known as the "King of Trolls" for his regular potshots against Harapan leaders on social media, said the slide has seen the ringgit reaching the 100 baht to RM13 mark for the first time.
"This comes at a time when global oil prices have recovered and are now two-and-a-half times more than three years ago," he added.
Najib pointed out that yesterday, the ringgit reached a record low against the baht at RM13.15 to 100 baht. - Mkini