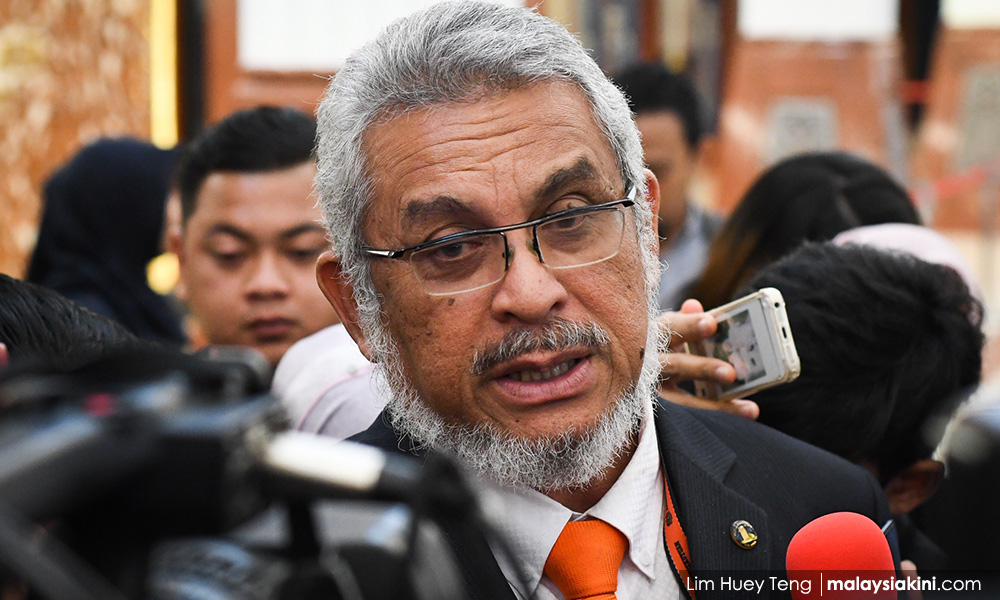 Federal Territories Minister Khalid Abdul Samad has denied an allegation that he conspired with Kuala Lumpur mayor Nor Hisham Ahmad Dahlan to award a river cleaning contract without a proper tender.
In a special meeting with the press today, Khalid said that for projects with more than one prospective bidder, a draw is usually conducted to select the winner of the contract.
"What is being done is a draw. A draw means (something) like (Sports) Toto, where we put in the number in the panel, and they are turning it," he said, adding the tender process for the river cleaning contract was transparent.
Khalid was responding to blogger Zaharn Mohd Yasin, who alleged that the minister had handled the tender process of river cleaning project improperly.
The blogger had uploaded onto social media a list of contractors said to have been awarded contracts to clean rivers and ponds in Kuala Lumpur.
Khalid has threatened to sue the blogger over the allegation.
As Khalid noted, the draw is a method to break the "cartels" controlling the Kuala Lumpur City Hall in the awarding of contracts.
"What we are trying to do is to break the cartels that entered DBKL."
The minister stated that several BN-friendly companies had preferentially secured DBKL contracts in the past.
In particular, he pointed to the same group of 30 contractors were being awarded the RM2 million river cleaning contracts every year.
Khalid noted that the DBKL has conducted a re-evaluation of bidders after inconsistencies were found in the first evaluation.
"The re-evaluation we conducted to get a new list (of contractors) has caused restlessness in some quarters."
DBKL, Khalid added, has been instructed to probe the potential leak of the list of contractors, if it turns out that the list uploaded by the blogger is indeed genuine.
The Malaysian Insight
, meanwhile,
quoted
Nor Hisham as saying that some 20 DBKL officers are being investigated by the MACC for allegedly leaking information on the river cleaning project, said to be worth RM60 million.
The mayor said that the probe, which was initiated yesterday, involves officers from the same department.
"Every one of them has been transferred to other departments," he said. -Mkini