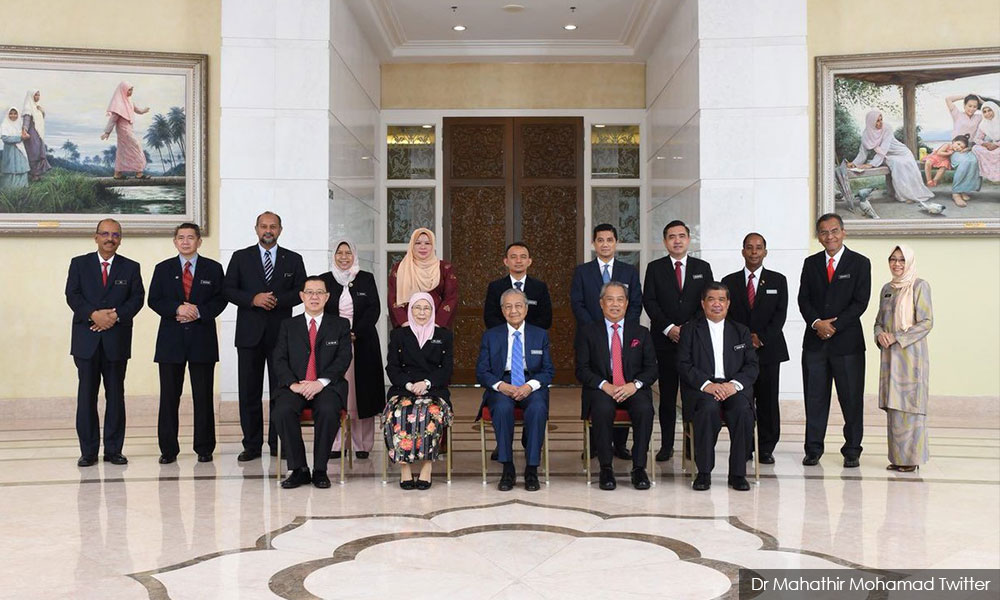 A survey conducted nationwide during the ending months of last year has found that nearly 60 percent of the Malays surveyed are not happy with the performance of the Pakatan Harapan government.
The survey found that 54.4 percent of the Malay respondents did not believe that the government was serious about the "Malay agenda", including upholding Malay rights and Islam as the official religion, The Malaysian Insight (TMI) reported.
More than 60 percent of the respondents believe that non-Muslims are now in control of the government and that DAP was calling the shots in Putrajaya.
The survey, conducted jointly by pollster Ilham Centre and think tank Penang Institute, interviewed 2,614 Malay respondents between Oct 24 and Dec 24, 2018.
Pakatan Harapan was reported to have secured only 17 percent of Malay votes in 14th general election.
The findings also showed that more than half of the respondents believe that Harapan would last more than one term and that the current administration would bring a better future for the country.
"The Islamic narrative that Harapan promotes is difficult for Malays to digest as the philosophy is too deep," Ilham Centre research director Mohd Yusri Ibrahim said.
"To win over the Malays, the government must portray itself as conservative and centrist, not progressive or right-wing conservative like PAS or Umno."
'Anwar best person to succeed Mahathir'
The survey also showed that 53.6 percent of the respondents disagreed that Dr Mahathir Mohamad should serve a five-year term as prime minister instead of handing over the premiership to Harapan de facto leader Anwar Ibrahim, as planned.
Of that, 51.9 percent agreed that Anwar was the best person to succeed Mahathir as prime minister.
Among the findings are:
59.5 percent of the respondents disagreed they were satisfied with the performance of the Harapan government since 14th general election, versus 40.8 percent who agreed;

54.4 percent agreed the Harapan government was ignoring Malay rights and Islamic interests, while 45.1 percent disagreed;

50.1 percent thought that Harapan was not serious about fulfilling its election manifesto as compared with 49.8 percent who said the ruling coalition was serious on this;

58.3 percent believed that the federal government was not serious in dealing with the cost of living problems;

62.9 percent agreed that non-Muslims now controlled the federal government after May 9, as against 37.2 percent who disagreed;

62 percent believed that the DAP dominated the government's decisions over other Harapan component parties, while 38 percent did not; and

58.9 percent think that the federal government is being driven by a liberal agenda, versus 41.1 percent who disagreed. - Mkini