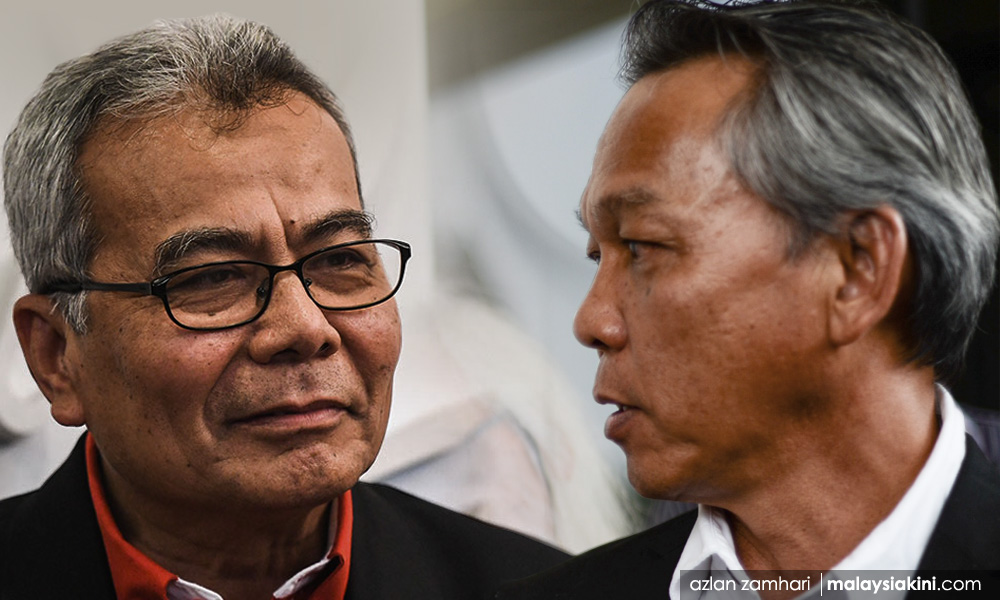 BN leaders are having a field day criticising Pakatan Harapan leaders who had previously taken an anti-Lynas stance, after Entrepreneur Development Minister Mohd Redzuan Yusof reportedly said the rare earth company can remain in Malaysia.
Under fire, anti-Lynas activists within Harapan have lashed out at Redzuan.
"I hope Redzuan will focus on matters within his scope of responsibility and not make irresponsible statements on behalf on the Energy, Science, Technology, Environment and Climate Change Ministry and the government, on an issue which is not within his jurisdiction," Bentong MP Wong Tack said today.
Yesterday, Redzuan was quoted by Utusan Malaysia as saying that the government will allow Lynas to remain in the country so as to inspire confidence for foreign direct investment.
Wong Tack said Redzuan was likely "ignorant" of Lynas' violations or that he may have been influenced by "spin."
"Rejecting Lynas is based on environmental injustice and violations of a country's laws, rules and procedures. It has nothing to do with FDI. Lumping them together is absurd," he said in a statement.
Earlier, Kuantan MP Fuziah Salleh, who is also a minister in the prime minister's department, had said it was "
unfortunate
" that many in the government had bought into Lynas' narrative.
Lynas had stressed that its rare earth processing plant in Gebeng complies with strict government regulations.
Meanwhile, BN leaders have capitalised on Redzuan's statement, highlighting Harapan leaders' campaigns against Lynas before they came into power.
Former prime minister Najib Abdul Razak shared an old video of DAP secretary-general Lim Guan Eng warning of a radioactive disaster in Kuantan.
"Guan Eng is no longer afraid of a nuclear explosion... Harapan is no longer worried that the people will turn into mutants.
"Last time: stop Lynas, save Malaysia; now: continue Lynas, save Malaysia," he said on Facebook.
Joining in was MCA president Wee Ka Siong, who questioned whether Wong Tack was following the minister's statement.
"Wong Tack, please fulfil your promise, don't become someone who cannot walk the talk," he said on the social media platform.
Wong Tack was among key figures who led protests against the Lynas plant.
The Lynas Advanced Material Plant (Lamp) produces two kinds of waste, namely radioactive water leech purification (WLP) and neutralisation underflow (NUF) waste – the latter of which, while not radioactive, carries the risk of heavy metal contamination.
Up to December last year, the accumulated WLP residue at Lynas' facility was 451,564 tonnes, while NUF amounted to 1.113 million tonnes.
Lynas intends to store the NUF pending research to process and commercialise the waste.
In December, the Energy, Science, Technology, Environment and Climate Change Ministry said Lynas must remove its radioactive WLP waste from Malaysia.
As for the non-radioactive NUF, Lynas was instructed to submit an action plan on its disposal.
However, the company may still be required to remove the NUF if the government does not approve of its storage facility.
Lynas has maintained that it complies with strict government regulations and that the products it intends to produce from the waste will be safe. - Mkini