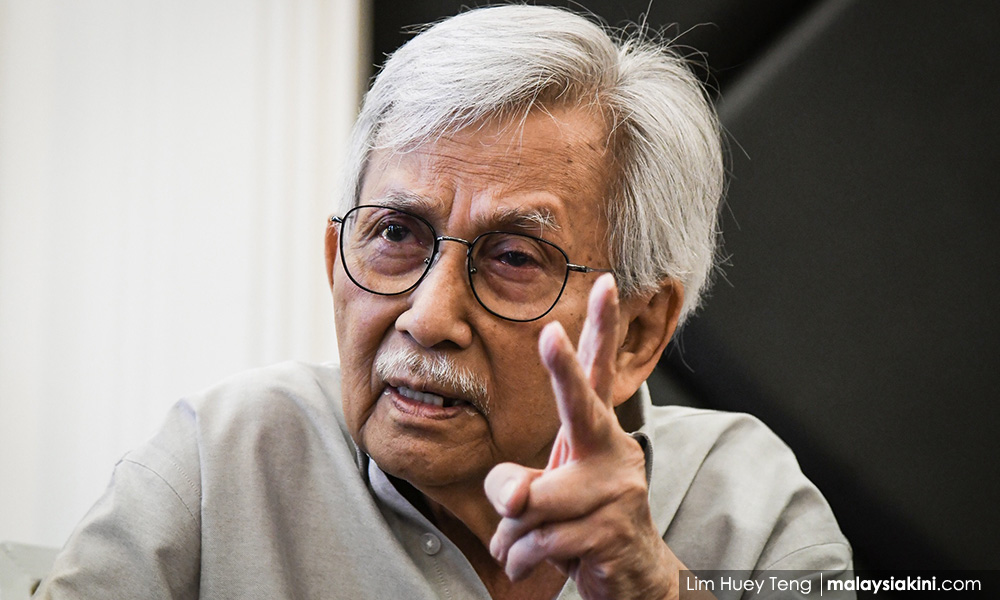 Council of Eminent Persons chairperson Daim Zainuddin has acknowledged that the new Pakatan Harapan government has had problems with power-sharing among its cabinet members and component parties, but deemed it "teething problems."
"It is human nature that when you do not hold power, you are willing to share everything with everybody. But the reality is that when you have achieved that power, your generosity also fades.
"You must remember that the cooperation in the BN coalition was built over a course of many, many years, whereas the Pakatan Harapan coalition is very much in its infancy.
"So such teething issues such as power-sharing will crop up, because not everyone will have such high altruistic values," he said in an interview with The Star published today.
The former minister pointed out that the current cabinet lineup has "equal representation of all component parties," unlike BN, he claimed, which practised "proportional representation."
Daim, a known close associate and adviser to premier Dr Mahathir Mohamad, said thus it was important for the young coalition to find common goals and principles.
"Harapan should be concentrating on its strengths – its commitment to democracy and its promises to strengthen our constitutional institutions.
"After the May 13 incident, we adopted the Rukun Negara. If we follow all the tenets of the Rukun Negara, we cannot go far wrong."
In the interview, Daim also advised the Harapan government to engage with the rakyat and address the problems standing in the way of its election pledges being met.
He also warned Harapan not to take the people for granted, as they "are smarter than you think" and would appreciate honesty from the government.
"Harapan essentially promised too much in too short a time frame.
"There needs to be more dialogue and communication from the government with the rakyat to address these grouses, and give reassurance that these grouses are being addressed and seen to.
"People don't like it if you treat them like idiots."
The former finance minister also addressed the issue of divisive racial politics, warning that what may start out at "games" for politicians trying to win support could get out of hand.
"Racial politics isn't becoming more divisive – politics is becoming more racially divisive," he said.
"The politicians will whip them into a state of frenzy, and when things get out of control, they will disown them. But the country suffers, the rakyat suffers," he was quoted as saying.
Daim further questioned why the Malay community seemed so ready to believe politicians who tell them their position is under threat.
"Why are they seeing ghosts around every corner?" he asked. "As their privileges increased, unfortunately so did their insecurities.
"And conversely, their resilience decreased," he was quoted saying in the interview.
Daim was previously reported as saying that the narrative of Malays being under threat was nothing more than "
political rhetoric
." - Mkini