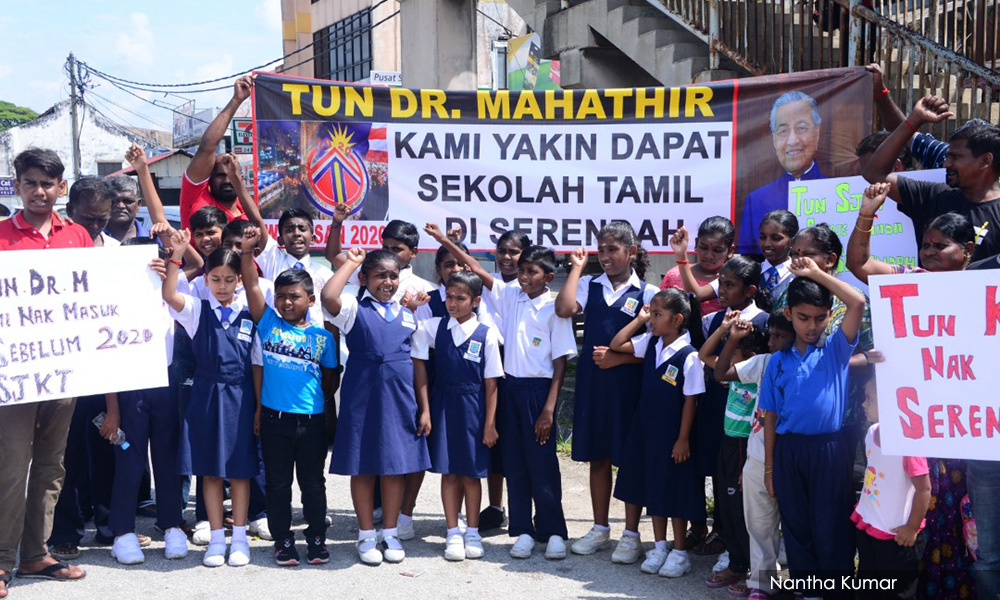 Every once in a while I find myself in a social setting with a group of Malaysians of South Indian descent, and that dreaded moment occurs.
Somebody talks to me in Tamil, and I don't even realise that I am being addressed. It's not because I haven't been trying to pay attention, it's because… I'm a Tamil boy who doesn't speak Tamil.
Now when this occurs, I can take the relatively easy way out by pretending not to be Tamil (I am half-Malayalee), but it isn't always so straightforward – particularly as I understand even less Malayalam.
So what happens is that I usually launch into a condensed version of my life story.
Firstly, that I was born in Europe (Helsinki, to be precise) and spent only five years here in Malaysia when growing up.
Secondly, that my parents are from different linguistic groups, and don't speak the other's language very well.
Thirdly, and more critically, I come from a family where English was clearly prioritised over the mother tongue.
My grandfathers insisted on it being the language spoken at home, so my parents themselves grew up in the 1940s conversing to their siblings in English. This means that even my cousins who were born and grew up here aren't particularly fluent in Tamil or Malayalam either.
Many, like my great-grandfather (post office station master), grandfather (court interpreter), father (diplomat) and siblings (who work in the legal systems in US and UK) are also in professions directly related to their use of the English language.
I never thought about it too much at first when I was struggling to adapt to life back in Malaysia.
After all, I have spent my life working in the English-speaking media, and didn't often feel like I was missing out on anything. In fact, that cocoon undeniably reinforced my cultural isolation.
Just about my only linguistic skill in Tamil centres around the ordering of food and a few basic swear words. Even when it comes to the former, I'm always nervous that they don't have what I ask for, and will proceed to give me options I can't understand.
Just yesterday morning, I was at a popular banana leaf restaurant and I was having my meal (with a fork and spoon of course!). I listened to the conversations of my fellow Indian diners, most of whom spoke to each other in English as well (and there was a little girl reading Enid Blyton).
However, when it came to interacting with the restaurant workers, they had no hesitation in reverting to Tamil.
When I sit down for lunch or tea with a group of fellow Tamils, and they know I am weak in our language, they have to decide whether to include me in the conversation.
I must say that while reasonably confident about most things, constant teasing about my terrible Tamil accent has ensured that I don't dare enter into conversations.
Incidentally, I have noticed it's a bit of a one-way street. A Tamil can tease you for speaking poor Tamil, but I rather suspect all hell would break loose if I ever taunted someone for their poor English.
Anyway, at some point I realised I was very out of touch with my roots. I spent some time reading about Tamil history, culture and politics.
The vast empire of the great conqueror Rajendra Chola I (inspiration for Raja Chulan) who reigned from 1014-1044 alone makes for some interesting study.
I also read up on the Dravidian awareness movement, and eventually came to the realisation that neither of the recently departed M Karunanidhi of DMK nor J Jayalalithaa (above) of AIADMK were good for the people.
I watched over 100 movies with my late grandmother, but clearly must have been sub-title-reliant.
I also came to the conclusion pretty early on that the movies have similar plots, glorified violence and generally lacked depth. There were, of course, certain songs I loved, like "
Thenpandi Cheemayile
," Ilaiyaraaja's composition for the 1987 movie
Nayagan
, and the
title tune
to a lesser-known MGR movie
Naalai Namadhe
(in which he limited himself to just two roles).
But it takes a lot of effort for me to understand the subtlety of the lyrics. And I must admit, even in the English language, I am something of a snob – far more likely to go for Renaissance art, obscure progressive rock, science fiction or Gothic poetry than I am to absorb pop culture.
I often wonder if that's why Freddie Mercury (below) was my idol – I guess I saw him as an (almost) Indian boy who took on the white man's world and kicked its ass on his terms, oozing with talent and charisma.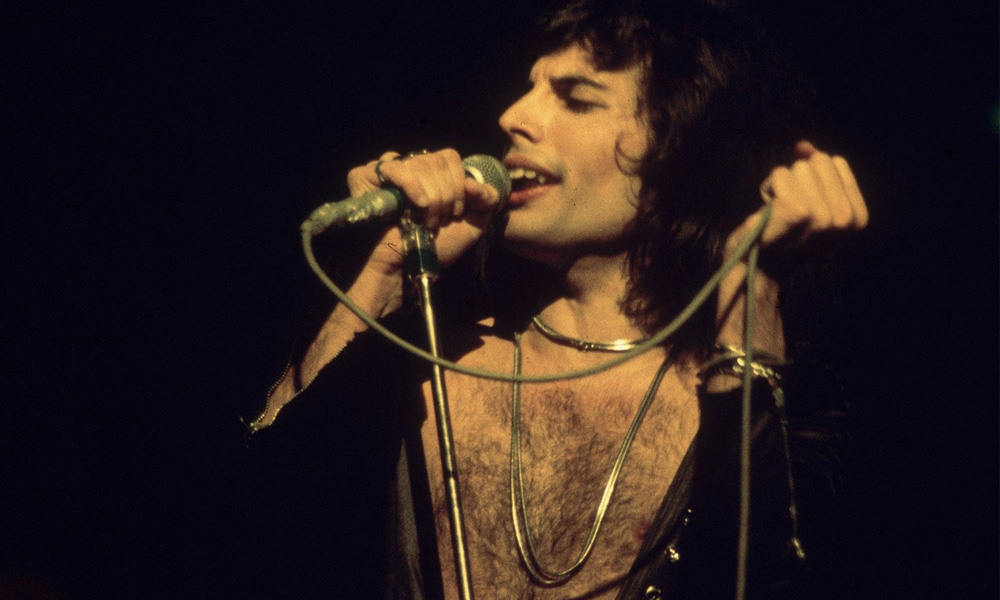 I recognise it's not late to change things. I actually watch YouTube
instructional videos
so I don't feel so out of touch when the language is spoken around me.
I was told early on when I came back to Malaysia that if I wanted to make a difference, I had to learn my own people's language. I didn't.
Oddly enough, it's cropped up over the last 10 years, because on the three occasions I was offered the chance to move from journalism into government, and possibly have a more direct influence on change, my weakness in my own language was something that held me back.
My belief that Tamil schools are not advancing the cause of Indian Malaysians would not be a particularly popular one either!
It's hard not to have mixed feelings, because I oppose what I see as chauvinistic elements within the society. For example, my father is an Iyer, from one of the Tamil castes. But castism itself is something we have both opposed.
I also don't want to get too involved in my Indian-ness at a time when politicians are playing identity politics. I am distinctly Malaysian first.
Still, all is not lost. I have tried to do what I can to connect. I have been to India four times and spent time in both Tamil Nadu and Kerala. I even dragged my children there on the last occasion.
I should mention that they are half Chinese, but their mother's command of Chinese dialects is equally poor, so while they could, in theory, have been speaking three to four dialects, they speak only English and Bahasa Malaysia!
Nonetheless, what I have learnt is that with persistent and true intent, progress can be made.
Maybe in another five years, I will no longer be a Tamil boy who can't speak Tamil.
---
MARTIN VENGADESAN is a member of the Malaysiakini Team. - Mkini