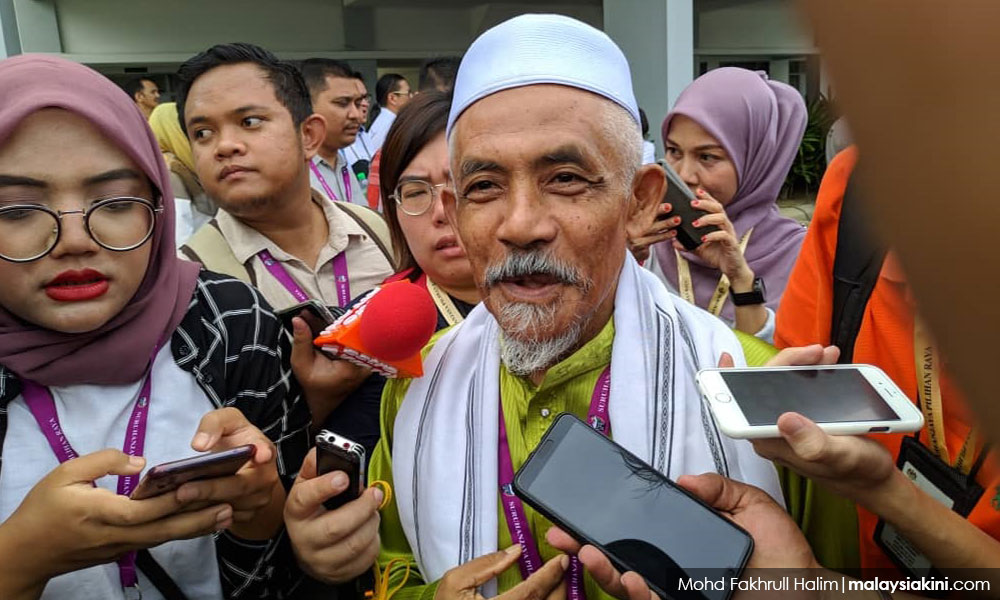 RANTAU POLLS
| PAS today clarified that independent candidate for the
Rantau
by-election Mohd Nor Yassin is no longer a party member.
In a statement today, party secretary-general Takiyuddin Hassan said Nor ceased being a party member on March 10.
Takiyuddin also alleged that Nor joined Amanah on that date.
"In view of this, Nor, who is nominated as an independent candidate for the Rantau by-election, is a member of Amanah, which is a component of Pakatan Harapan," he said.
Takiyuddin's claim is corroborated by a Sinar Harian report, which cited Negeri Sembilan Amanah deputy chief Mohamad Taufek Abd Ghani.
Taufek said he personally handed membership papers to Nor on March 10.
"We didn't expect him to run as an independent candidate. We are still investigating...
"Since he is an Amanah member, he should be helping the Pakatan Harapan candidate, not the opposite.
"His actions show that he is not someone supportive of our party and instead is trying to sabotage us," he said.
In a statement this evening, PAS secretary-general Mohd Anuar Mohd Tahir said the party's management committee will propose to said Mohd Nor for violating party rules by standing for an election without approval from the party.
When contacted, however, Nor insisted he is still a member of PAS.
When told that Takiyuddin issued a statement stating otherwise, Nor laughed and said he was unaware of this.
Asked if he was a member of Amanah, Nor replied in the negative. Asked if he intended to join the party, meanwhile, he said he would think about it after the April 13 by-election.
The 66-year-old was formerly a PAS candidate for the
Gemencheh
state seat during the 2013 election.
The other three candidates for the by-election are BN's Mohamad Hasan, Pakatan Harapan's Dr S Streram and independent candidate R Malar.
The Rantau polls will be the seventh by-election since the general election last May. - Mkini