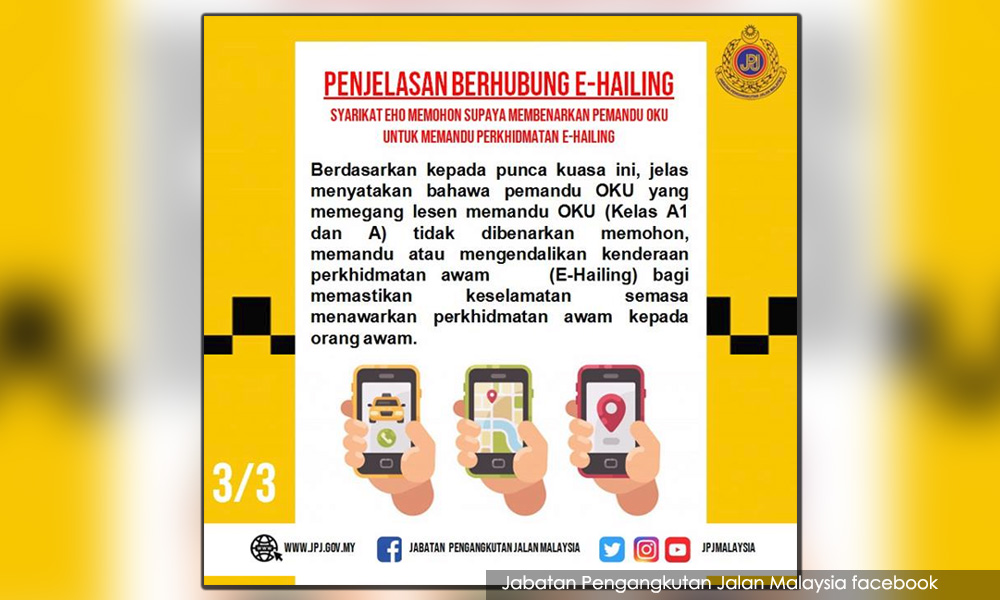 Transport Minister Anthony Loke announced today that Road Transport Department regulations will be amended to allow disabled persons to continue working as e-hailing drivers.
Loke admitted that existing regulations prohibit these individuals from obtaining public service vehicle (PSV) licences, which will be a compulsory requirement for e-hailing drivers come July.
Speaking to reporters at KL Sentral today, the minister pledged to resolve the matter soon.
"I have my commitment to the disabled community, as well as e-hailing companies, that we will amend the regulation to allow disabled (e-hailing) drivers to continue their services," he said.
"We support their right to be e-hailing drivers so they can work on their own and gain an income, so there will be no issue in term of not allowing them to work."
A recent China Press report highlighted the troubles faced by a 30-year-old disabled driver in obtaining a PSV licence from the RTD.
"This is contradictory to the government's policy of encouraging those from the disabled community to work, and it is not fair to disabled drivers," the driver was quoted as saying.
On March 28, RTD took to social media to say that disabled persons with Class A and A1 licences cannot apply for PSV licences to ensure public road safety.