The Education Ministry cannot wash its hands off the controversial ethnic relations examination papers at Universiti Malaysia Perlis (UniMAP), said MIC's Putera wing.
This after the Education Ministry yesterday said it
won't interfere
and will leave the matter to be resolved by UniMAP in line with the university's autonomy.
"Putera MIC urges the Education Ministry to be more responsible and not wash its hands with petty and unreasonable excuses.
"The excuse that the Education Ministry cannot intervene in the management of the high learning institution is unacceptable as the ministry has executive power and is responsible for monitoring and implementing the national education policy and all higher learning institutions are subject to the Education Ministry's oversight.
"The negligence, perhaps on purpose, by certain quarters in UniMAP has hurt the spirit of unity but what is more saddening is the Education Ministry's failure to resolve the issue efficiently and effectively thus allowing it to be prolonged," he said Putera MIC chief S Padmarajah.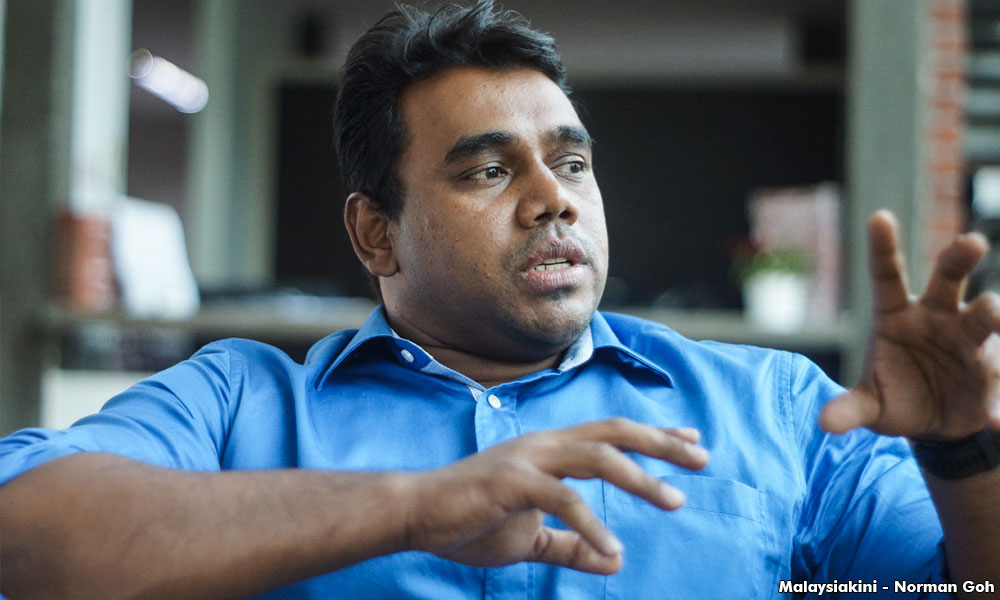 Last Sunday, MIC vice-chief C Sivarraajh (
photo
)
criticised
the university examination question which described controversial preacher Dr Zakir Naik as an "icon in the Muslim world".
The question had read: "Zakir Naik is one of the icon of the Islamic world, he is very active in spreading true Islam and following the Quran and Sunnah of Rasullah SAW. He is able to reason and to answer every question that is asked to him. However, in Malaysia, he is no longer allowed to deliver his preaching. In your opinion, as a Malaysian, why does this happen?"
The question provides several answers and more than one answer can be chosen.
The options were: (1) Malaysians do not bother; (2) Sensitive Malaysians feel threaten for no reason; (3) Malaysians who are normally submissive without any reason; (4) Malaysians are ignorant about their own religion.
Padmarajah called for the examination paper to be voided.
"Putera MIC urges UniMAP to cancel the ethnic relations examination paper which is unreasonable and not in line with the context of unity which if often preached by the country's leaders.
"It also goes against the principle of maintaining unity in line with our Federal Constitution.
"By playing in the Zakir issue as part of the examination, it reflects UniMAP's failure in its function and responsibility as a public university," he said.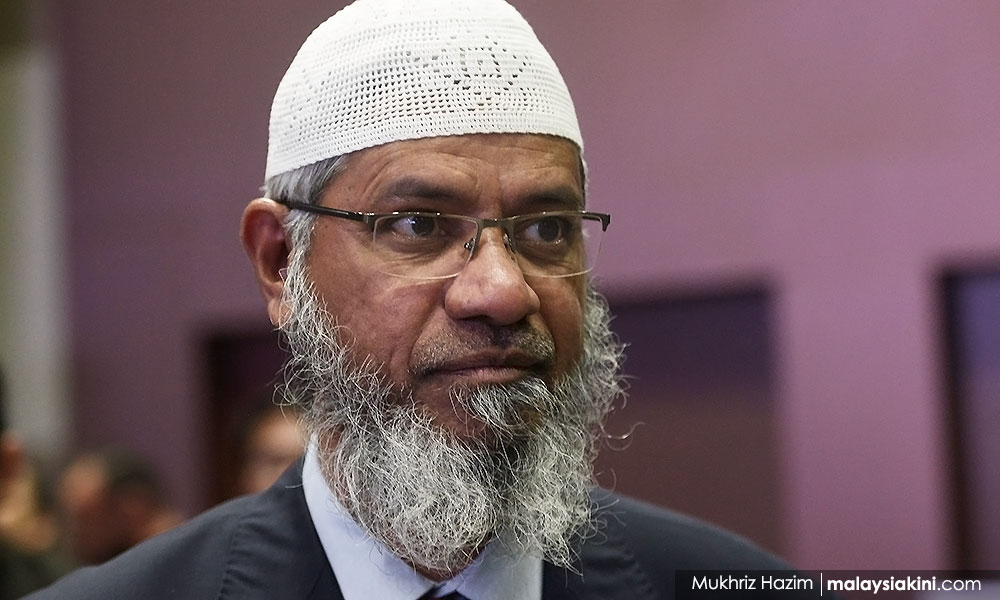 Zakir (photo) was barred from giving more talks after making controversial comments during a sermon in Kelantan in August.
During the sermon, he had claimed that Indian Malaysians were
treated better
than minorities in India but yet they appeared to trust the Indian government more than Prime Minister Dr Mahathir Mohamad.
He also said critics who want him to leave Malaysia should first ask the "
old guest
" Chinese to leave.
There were also other controversial questions in the examination paper, including one on Indians.
Question 12 of the examination paper read: "These people are dark-skinned people and they are also found in Asian countries such as Malaysia and Indonesia. What nation [sic] is this?"
The options were: (A) Negroid; (B) Red Indian; (C) Indian; and (D) Bushman. - Mkini