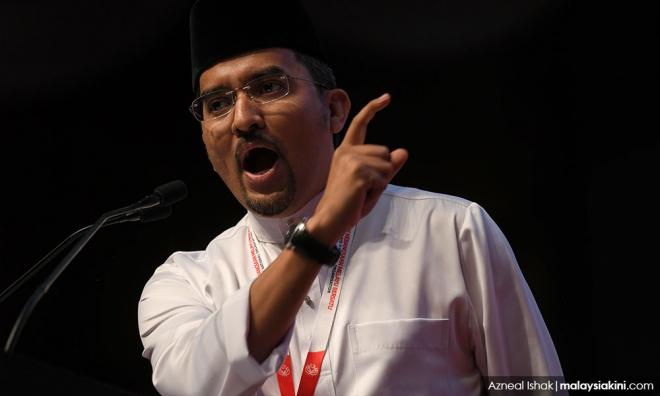 Umno Youth leader Asyraf Wajdi Dusuki (above) has urged Federal Territories Minister Khalid Abdul Samad to resign over his admission that he didn't read an important cabinet paper.
"If you are too lazy and don't have the time to read cabinet papers, it is better to resign," wrote Asyraf on his Facebook page today.
Khalid had told reporters yesterday cabinet ministers had approved a policy paper to abolish an incentive allowance for new public servants in critical sectors beginning tomorrow.
The minister claimed that cabinet papers were usually distributed to members two weeks beforehand, but this paper was distributed on the day of the cabinet meeting.
According to the Public Service Department, the allowances are
reviewed
occasionally and implemented only when needed.
For Asyraf, the allowances involved the "rice bowl" of the people and Khalid should have put in the effort to go through the document.
"Is he detached from the pulse of the rakyat who are suffering from cost-of-living issues?" asked Asyraf.
Prime Minister Dr Mahathir Mohamad is expected to review the decision when cabinet reconvenes next Wednesday. - Mkini