The Ministry of Education has clarified that it was not responsible for the contents of Universiti Malaysia Perlis' (above) exam papers.
In a statement today, the ministry's Higher Education Department said every public university has autonomy and is responsible for its academic standards.
"The department wish to stress that every (public) university has an internal and external quality assurance system.
"The academic committee and university senate are responsibile for their own academic standards," said the department.
The department said that therefore, it does not interfere in the academic programmes of universities.
"The department upholds the autonomy and accountability concept. Universities are responsible to all interested groups, including students and the public," said the department.
In view of this, the department said UniMAP will explain themselves to the public soon.
UniMAP has come under the spotlight after it was revealed that the December 2019/January 2020 examination paper for its Ethnic Relations module contained several controversial questions.
Question 60 of the bi-lingual examination paper (in Bahasa Malaysia and English) came under fire from MIC.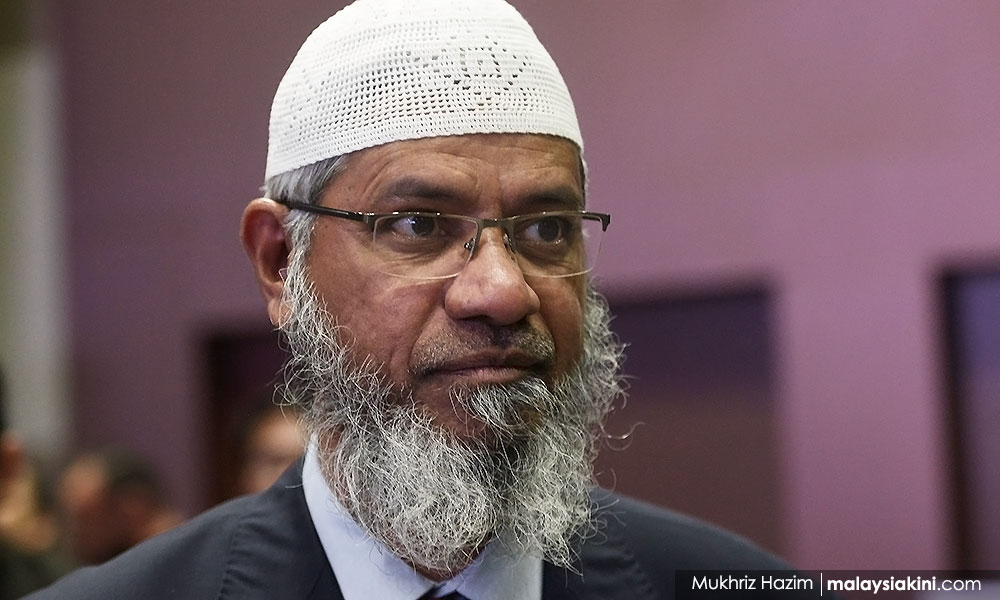 The question had read: "Zakir Naik (above) is one of the icon of the Islamic world, he is very active in spreading true Islam and following the Quran and Sunnah of Rasullah SAW. He is able to reason and to answer every question that is asked to [sic] him. However, in Malaysia, he is no longer allowed to deliver his preaching [sic]. In your opinion, as a Malaysian, why does this happen?"
The question provides several answers and more than one combination of answers can be chosen.
The options were: (1) Malaysians do not bother; (2) Sensitive Malaysians feel threaten [sic] for no reason; (3) Malaysians who are normally submissive without any reason; (4) Malaysians are ignorant about their own religion.
Zakir is a permanent resident in Malaysia and is wanted by his home country of India.
He is a popular speaker among Muslims, but his content has often offended non-Muslims.
Question 12 of the same paper read: "These people are dark-skinned people and they are also found in Asian countries such as Malaysia and Indonesia. What nation [sic] is this".
The options were: (A) Negroid; (B) Red Indian; (C) Indian; (D) Bushman. - Mkini