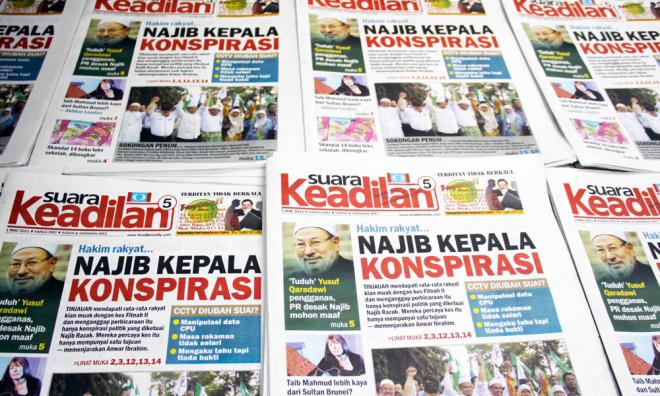 PKR's party newspaper Suara Keadilan has officially ceased operations.
Malaysiakini understands the last print was edition 423, which was published on Dec 18.
The eight employees have been promised a transfer to the online version of the party organ.
However, sources told Malaysiakini that they have yet to be provided with paperwork to formalise the transfer of employment.
PKR communications director Fahmi Fadzil, in a Whatsapp message to the media, confirmed the migration.
"As announced at the national congress on Dec 7 after the president's policy speech, Suara Keadilan will migrate from a printed newspaper to a digital news portal.
"Details about Suara Keadilan's online operations will be announced in the near future," he said.
The Suara Keadilan newspaper was a bi-monthly publication which began in June 2005.
The government at the time had refused to grant the newspaper a permit, but subsequently did so in April 2008.
However, in 2010 the government suspended the newspaper, but it continued its publication, albeit under various different names.
The migration comes during a difficult time for the media industry.
Utusan Malaysia shuttered on Oct 9 this year, while Media Prima has embarked on a downsizing exercise with 543 employees being retrenched at the New Straits Times Press. - Mkini