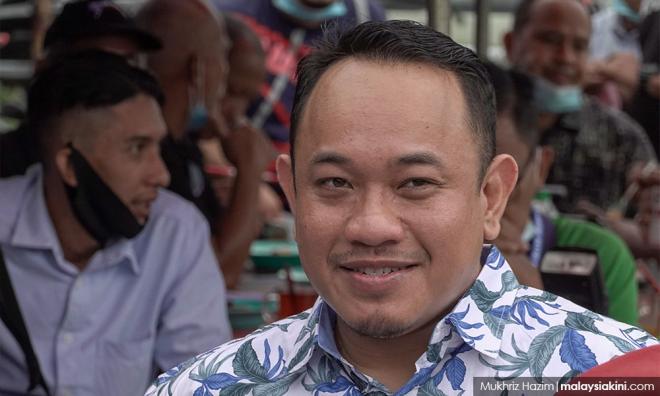 SLIM POLLS
| Independent candidate Amir Khusyairi Mohamad Tanusi has described his debut with Parti Pejuang Tanah Air (Pejuang) as a beginning to his growth, like a sapling strengthening its roots.
"I believe I am like a growing baby tree.
"This is our point of continuation, just like before this, I said this (by-election) is our start," said Amir (above) to supporters at the Pejuang election operation centre last night after his defeat by BN's Mohd Zaidi Aziz.
Amir, who contested in the by-election using the tree symbol, was backed by Pejuang and Pakatan Harapan.
"We will wait and continue to move forward," said the 38-year-old Syariah lawyer who received 2,115 votes against Mohd Zaidi's 13,060 votes. A second independent candidate, former teacher S Santharasekaran lost his deposit after polling 276 votes.
Former premier Dr Mahathir Mohamad had formed Pejuang as his latest political platform after claiming that Bersatu, the party he previously founded, had lost its plot.
Amir also congratulated Zaidi as the newly elected Slim assemblyperson and expressed satisfaction with the polls proceedings, thanking all parties who had assisted in the two-week campaign.
Amir lost in all polling districts, including six majority Chinese and Indian streams where Bersatu's candidate in the 2018 general election, Mohd Amran Ibrahim, had led against other contenders.
The Slim by-election was triggered by assemblyperson Mohd Khusairi Abdul Talib's death on July 15 due to heart attack.
- Mkini