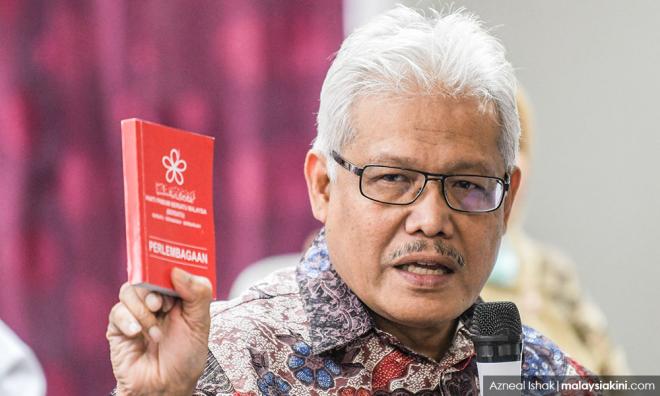 Bersatu secretary-general Hamzah Zainudin today dismissed concerns that the party has strayed from its original goal by becoming more multi-racial.
In a statement, Hamzah said the view expressed by Bersatu grassroots and political analysts was "inaccurate" as the party's constitution already provided for entry of non-Malay associate members.
"The existing Bersatu constitution already provided details on associate members, including in Article 7 (Membership), Article 8 (Member Registration) and Article 9 (Responsibilities and Rights of Members)," he said.
Hamzah further clarified Bersatu is in the process of reviewing a proposal to set-up an Associate Members Body, as first announced by party president and Prime Minister Muhyiddin Yassin at the National Congress 2020 last weekend.
"This (body) will allow them to play a more significant role in the party.
"Therefore, the statement by several parties claiming that Bersatu has strayed from its goal by opening up membership to non-bumiputera is inaccurate," said the Larut MP.
"As a forward-thinking and inclusive party, Bersatu recognises the role and contributions of associate members and will continue to strengthen their participation from time to time," added Hamzah, who is also home minister.
Political analysts previously noted that Bersatu's multi-racial move was a way for Muhyiddin to accommodate supporters of International Trade and Industries Minister Azmin Ali who are keen to follow his entry into the party.
Earlier this month, Segamat MP and Federal Territories deputy minister Edmund Santhara Kumar became the first non-Malay to apply to
join Bersatu
after being sacked from PKR. - Mkini