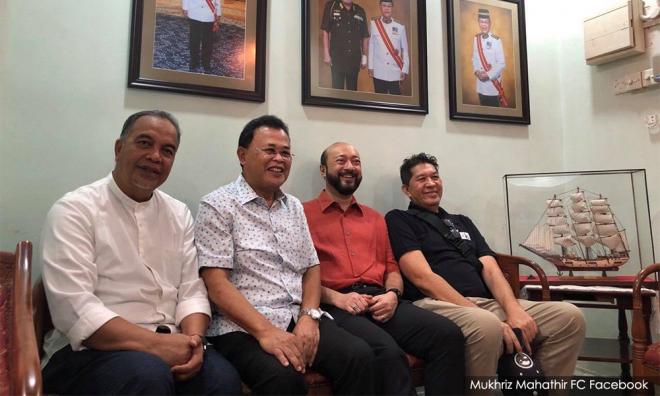 Former Johor menteri besar Osman Sapian has recently played down his presence at the Slim by-election campaign for Pejuang-endorsed candidate Amir Khusyairi Mohamad Tanusi, where he was also caught on video calling for support for the syariah lawyer.
However, it is learned that this was not the first time that the Bersatu Ayer Hitam division chief had made an appearance at pro-Dr Mahathir Mohamad events after the former premier was ejected from the party.
Malaysiakini was informed that Osman (above, second left) had been spotted at several Bersatu Blackout programmes organised by Mahathir's camp.
For the record, Bersatu Blackout was the self-styled name used to describe the Mahathir faction in the party, who was against its president Muhyiddin Yassin.
After being sacked by Bersatu, Mahathir recently established a new party called Pejuang.
Based on several photographs sighted by Malaysiakini, Osman had been spotted with Mahathir, Mahathir's son Mukhriz, and also Mahathir's political secretary Abu Bakar Yahya on several occasions in July.
These include a closed-door meeting Mahathir had with Perak Bersatu grassroots at the Perdana Leadership Foundation in Putrajaya, where the former Bersatu chairperson spoke about current political affairs including the reason he resigned as prime minister.
This was confirmed by Abu Bakar, who was shown sitting beside Osman in the photograph.
"That photograph... we were listening to Tun's (Mahathir) briefing to Bersatu members," he said when contacted.
Another photograph, said to have been taken after this event, showed Osman standing near Mahathir while the nonagenarian spoke to another person.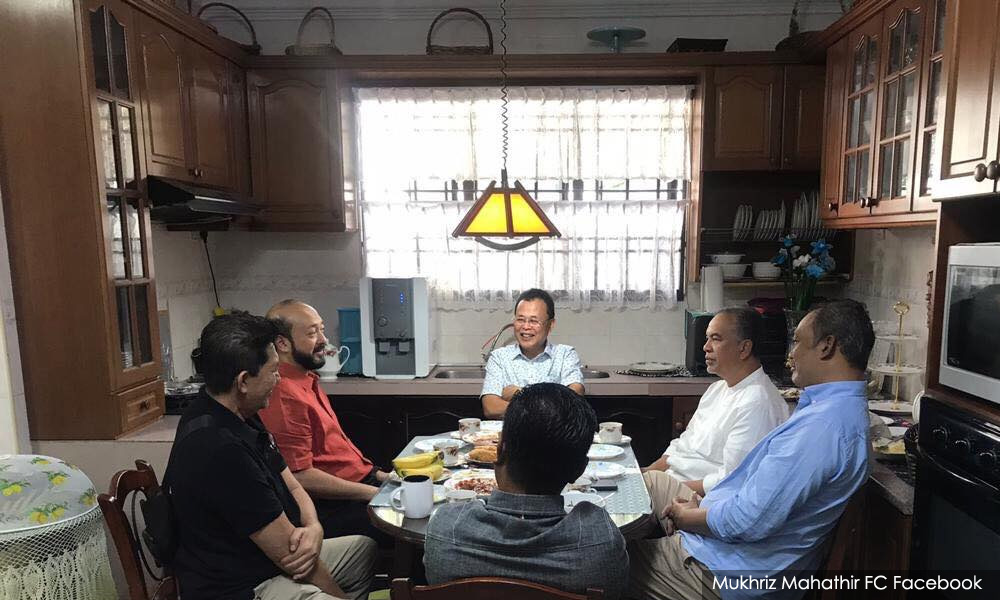 Sources also pointed to several other photographs available on "Mukhriz Mahathir Fan Club" Facebook page, showing Osman with the former Kedah menteri besar and several others at Osman's house in Johor in mid-July, when Bersatu Blackout was holding its tour in the state.
This was confirmed by a source close to Mukhriz today.
"These photos were taken at Osman's house," said the individual who declined to be named.
Osman, when contacted for comments on his presence at Bersatu Blackout events, said that it was nothing unusual for him to be at such events.
"It is nothing. As a politician, this is normal.
"People still remember me and are afraid of my influence," he told Malaysiakini, but did not elaborate further on what he meant.
I am still Bersatu division chief
The former Johor Bersatu chairperson was seen together with Abu Bakar at Pejuang's Felda Trolak Selatan operations room in the evening of Aug 24, just days before the by-election's polling day.
Osman had since dismissed the issue, claiming that he was there only to "meet friends".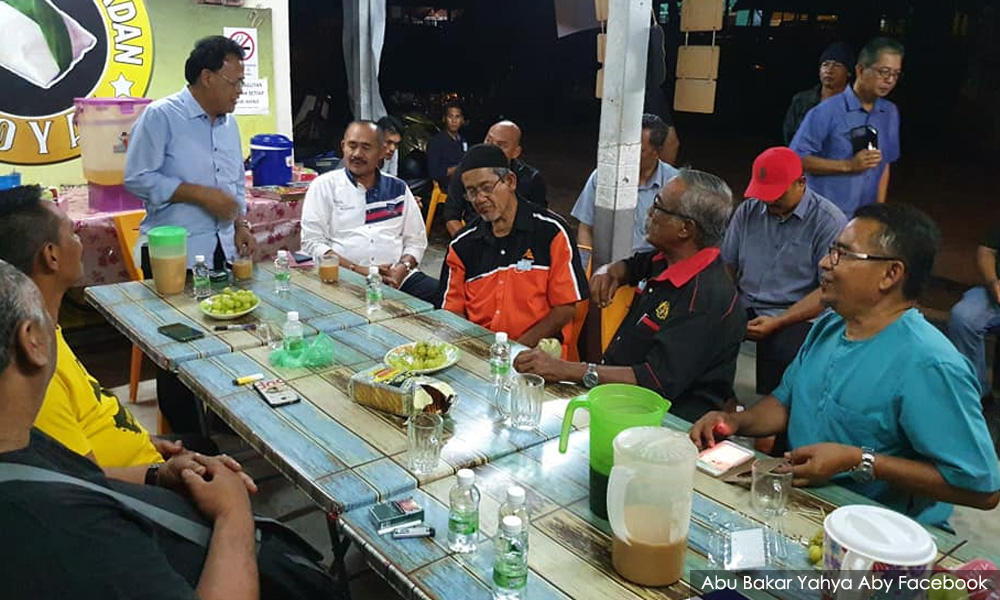 However, on polling day last Saturday, a video emerged showing Osman
campaigning for Amir
, where he also said that Bersatu had strayed from its path.
Following this, the state Bersatu leadership had issued a statement saying that they are leaving it to the
party's central leadership
to decide on action against Osman.
Today, Pulai Bersatu chief Ya'cob Atan said his division will refer Osman to the party's disciplinary board after a divisional meeting next week.
"As the division head, I am impacted by his action. If it is not because of Bersatu, he (Osman) would not have been nominated as the people's candidate in the Kempas state seat in the last election.
"But he had chosen to campaign for the candidate who was opposing us and this is contrary to Clause 10.2.2 and Clause 10.2.3 of the constitution of Bersatu," he was quoted as saying by Bernama.
He said the two clauses mean any member who opposes the party can have their memberships terminated immediately, as had happened to Mahathir.
Meanwhile, Osman, when asked whether he has plans to join Mahathir or Pejuang, said that at this juncture, he is still a Bersatu division chief.
He said that Pejuang had to be officially registered for him to be invited.
"The party has not been registered yet, so how am I going to be invited?
"For now, not yet. I am still the Ayer Hitam Bersatu division chief. I just won the position at the division (during the party election)," he added. - Mkini