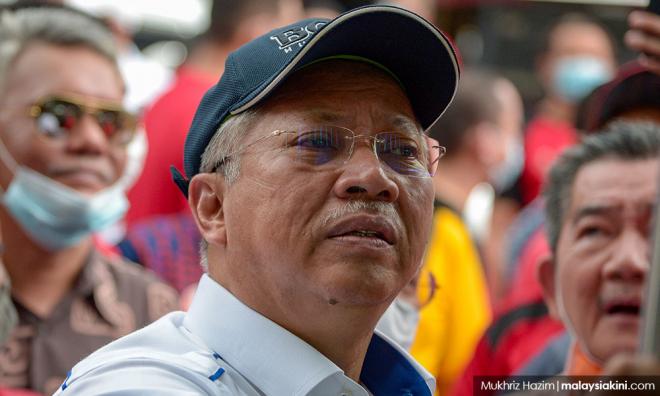 BN secretary-general Annuar Musa said BN, buoyed up by its recent strong victory at the Slim by-election, will immediately seek to transfer the "feel-good factor" to the coming Sabah polls.
As such, Annuar said there would be "no holiday" as the BN election machinery would start preparing for the Sept 26 state election.
The Sabah election will also serve as a precursor for the working relationship between the original Muakfakat Nasional parties BN and PAS with the official Perikatan National (PN) coalition set to be launched soon by Bersatu president Muhyiddin Yassin.
In fact, the Ketereh MP said the ruling coalition would able to resolve the matter of seat distribution among Bersatu, PAS and BN, as well as PN component parties in Sabah, by the middle of the coming week.
"There is no holiday for the whole BN machinery, and we will immediately start making preparations for Sabah elections.
"For Sabah, we are now sorting out (the seats), so we can have one-on-one against Warisan. In fact, by the middle of next week, we should be able to resolve in terms of seat distribution among PN parties," said Annuar after BN candidate Mohd Zaidi Aziz was announced the winner of the by-election in Perak last night.
The federal government is currently administered by PN, which is led by Muhyiddin, and formed as a pact between Bersatu, former PKR MPs, BN, PAS and GPS.
Bersatu also recently joined the Muafakat Nasional pact. However, the relationship among the Malay-Muslim-based parties, especially between Umno and Bersatu, has reportedly been strained on several occasions, especially on the matter of seat distribution in GE15, as all three are vying for the same voter base.
Even so, Annuar insisted that there is no issue and the three parties are cooperating well, as seen in the Slim by-election.
"(The cooperation between) Umno, PAS and Bersatu is getting stronger and reflected in the number of votes we got. From the figure, it's very clear the combination of the three parties is working very well.
"So there is no problem, in fact, we have been discussing behind the scenes... from Bersatu, PAS, BN, and also component parties from Sabah.
"So far, so good, we have no problems, but we are ironing out (any issues). I think, in a few days' time, we should be there," said the Umno supreme council member.
When questioned, he opined that it was time for snap polls to be called on the federal level.
- Mkini