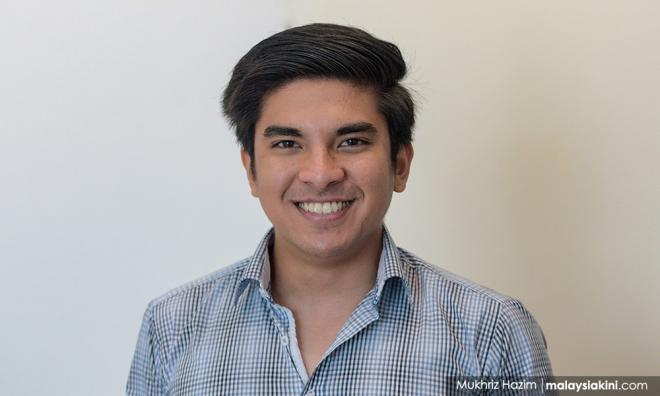 INTERVIEW
| The Sheraton Move political coup and money politics in Bersatu were the driving forces behind his new political movement, said Muar MP Syed Saddiq Syed Abdul Rahman.
His deliberate move to not join an existing party, meanwhile, was predicated upon an ambitious "long game" gamble to revolutionise the country's politics through the youth vote.
Speaking to Malaysiakini in a recent interview, the former Bersatu Youth chief shared how his party experience showed him how tightly intertwined money and politics were.
As an opposition party, Bersatu Youth's funding before the 14th general election had come from crowdfunding and donations, he said.
"However, post-election, when we don't change the culture of money politics, that is when (you have) discussions (on how) these corporates are the ones we need to meet up with and this is how you do it.
"There is a nominee structure which can be pushed forward, there is a contract structure and there are many other things," he shared candidly.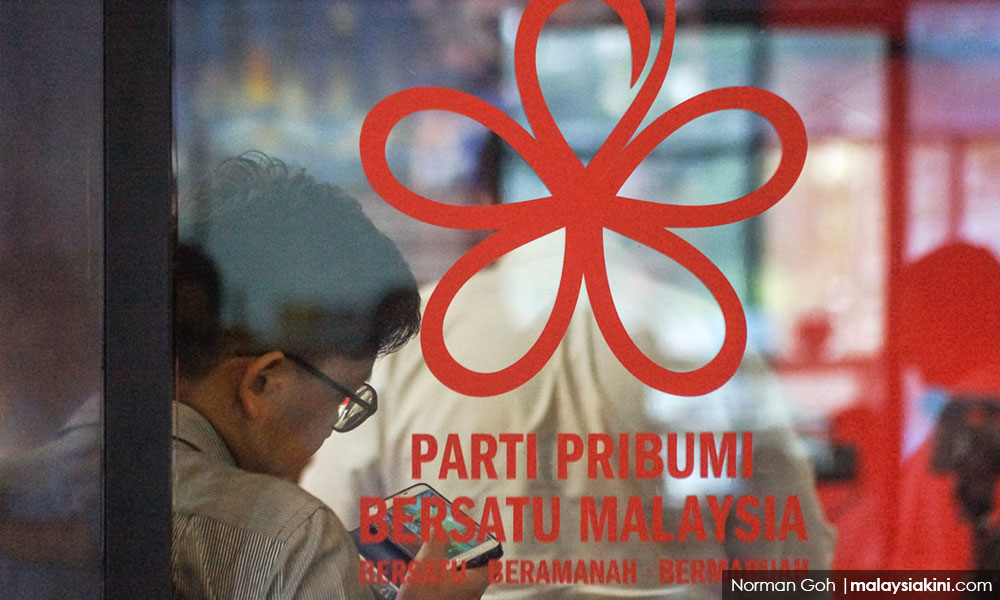 After forming the government, he also recalled how Bersatu divisions would "request" for contributions from the party every month.
"Without a big shift, (things) will be the same," he added.
There are no laws regulating the funding of political parties in Malaysia.
No more compromises
According to Syed Saddiq, his plans for a new platform began after the fall of the Pakatan Harapan government in February.
The collapse was triggered by Dr Mahathir Mohamad's resignation as prime minister as well as Bersatu's move to quit the coalition and align itself with BN, PAS, GPS, PBS and Star.
Asked if he had any regrets from his time as the youth and sports minister, such as
hosting Zakir Naik
after the preacher's controversial remarks about Indian and Chinese Malaysians, he sidestepped the question but said breaking free of race-based politics ensured he no longer had to make "unnecessary" principle-based compromises.
Syed Saddiq has since gathered a line-up of young professionals, activists, start-up founders, religious preachers and academics to form a multiracial, policy-driven "
platform, movement and potentially, party
".
His fledgeling movement also plans to implement term limits for leaders plus caps on individual and corporate donors.
"We no longer need to make those unnecessary principle-based compromises.
"Because now, finally, we are fighting for something we genuinely believe in," he said.
Independent youth platform
This latest move has set him apart from his political mentor Mahathir.
Since being booted out of Bersatu, the nonagenarian has set up a new Malay-rights, anti-corruption party akin to the Umno splinter party he founded.
Syed Saddiq said his new platform was no offshoot of
Pejuang
.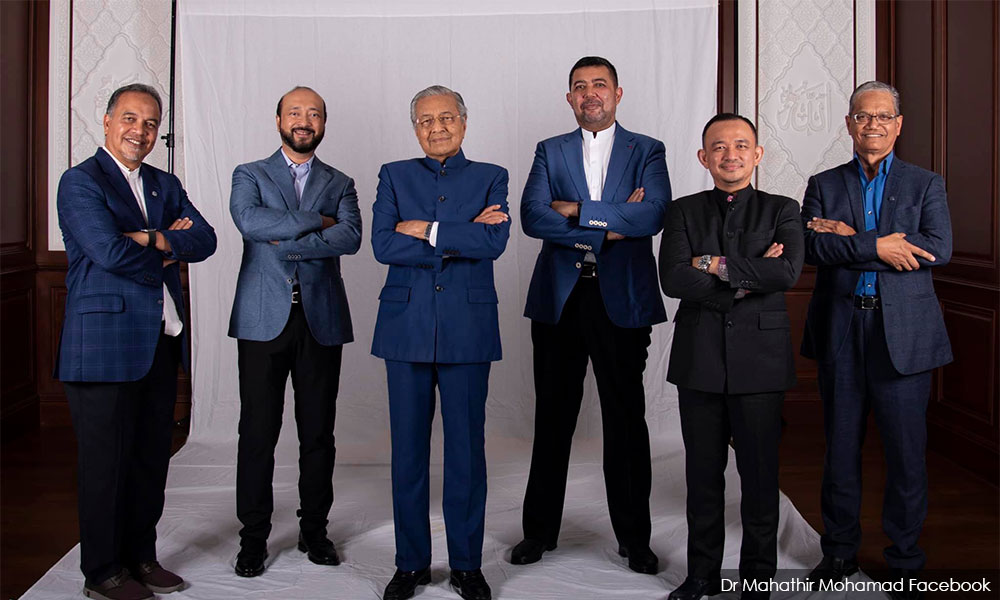 "I will always have my respect (for) Mahathir but I think it is time for us to create and harness the energy of multiracial Malaysia and the great diversity that comes with it.
"I have already informed him and the leadership of Pejuang of my decision to not join the party and the reasons why. I wish them all the best," he said.
Aside from being independent of Pejuang, his new platform is also a separate entity from Harapan.
While he did not rule out collaborating with them, Syed Saddiq explained that he decided against taking the "easy way out" by joining an existing multiracial party because he wanted to "disrupt" the status quo.
This included dismantling money politics, usurping existing hierarchies, pushing youth concerns to the fore and raising a generation of young political leaders.
"We want to represent the voices of young technocrats, professionals, academicians... we don't want to just lock them up in the youth wing or women's wing or a different wing of a political party.
"In the end, they should be elevated to critical decision-making positions. I think this (platform) is a unique opportunity in which this can happen," he added.
Laying all on the line
With its fresh faces, policies and approach to politics, Syed Saddiq's new platform is aiming to appeal to the 7.8 million
new voters
that the Undi18 constitutional amendment is slated to bring.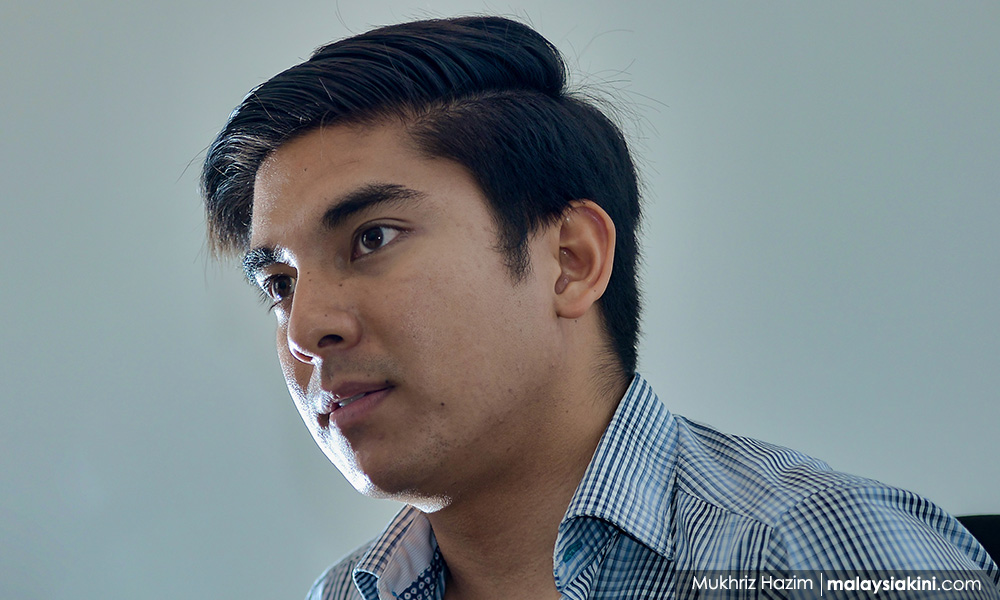 Dubbed "Muda Malaysia" for now, he told Malaysiakini that the platform was committed to the cause no matter how long it will take.
"Pandering may lead to easy electoral wins but as the last election has proven, we have to not think only of the short term, but we have to change the hearts and minds of people.
"We need to convince them that multiculturalism and diversity is an asset, not a liability.
"We need to push for genuine and concrete reforms, no matter how hard and unpopular it may be. But we need young people with the political will to do so, to push it and hammer it home," he said.
The Muar MP added he is even prepared to lose his seat if that was the cost for sticking by his principles.
"I may lose my seat. I may lose everything. I have come to terms with that." - Mkini