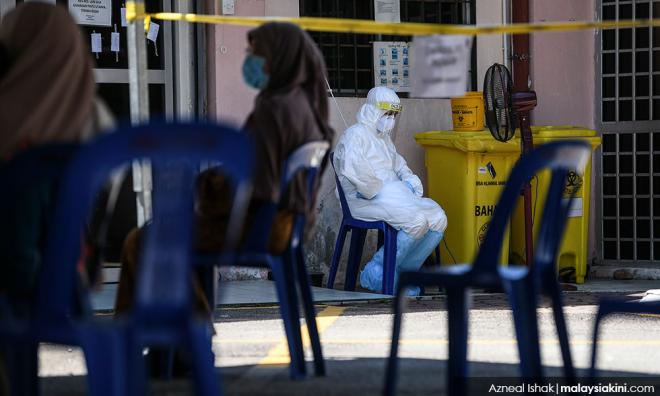 COVID-19
| Kedah has been hit by a fifth Covid-19 cluster, all within the span of slightly over a month.
Health Ministry director-general Dr Noor Hisham Abdullah, in a statement today, announced the Telaga cluster in Kedah.
He said the cluster involves medical staff at Hospital Sultanah Bahiyah, which is the main facility treating Covid-19 cases in the state.
Noor Hisham said the index case (Case 9,284), discovered on Aug 24, was treated at that hospital.
Following Case 9,284, active case detection was conducted, leading to the discovery of another infected person, who was one of the two locally-transmitted cases reported today.
"The case is asymptomatic and has been admitted to Hospital Sultanah Bahiyah for treatment.
"Both are medical staff at the hospital but were not involved in caring for Covid-19 patients," he said.
In response to the new cluster, Noor Hisham said 374 people have been tested as of noon today, including family members and hospital staff.
To date, only the two have turned up positive while the other 372 tested negative.
"As a precaution, more targeted screening at hospitals will be conducted," he said, adding that sanitisation work has commenced.
Noor Hisham stressed that Hospital Sultanah Bahiyah continues to operate as normal.
"The source of the infection is still under investigation but there is a high likelihood it originated from the community," he said.
The Telaga cluster makes this the fifth active cluster in Kedah since July 28.
The current active Covid-19 clusters in Kedah are as follows:
1. Sivagangga cluster (45 cases) - First reported on July 28
2. Tawar cluster (73 cases) - First reported on Aug 12
3. Muda cluster (4 cases) - First reported on Aug 13
4. Sala cluster (11 cases) - First reported on Aug 14
5. Telaga cluster (2 cases) - First reported on Aug 24
Collectively, they make up 135 cases.
Some of the clusters have also spread to neighbouring states including Penang and Perlis.
In a separate development, Noor Hisham also reported a new Covid-19 cluster in Selangor.
The MV Glen cluster is named after the ship at Port Klang where the outbreak happened.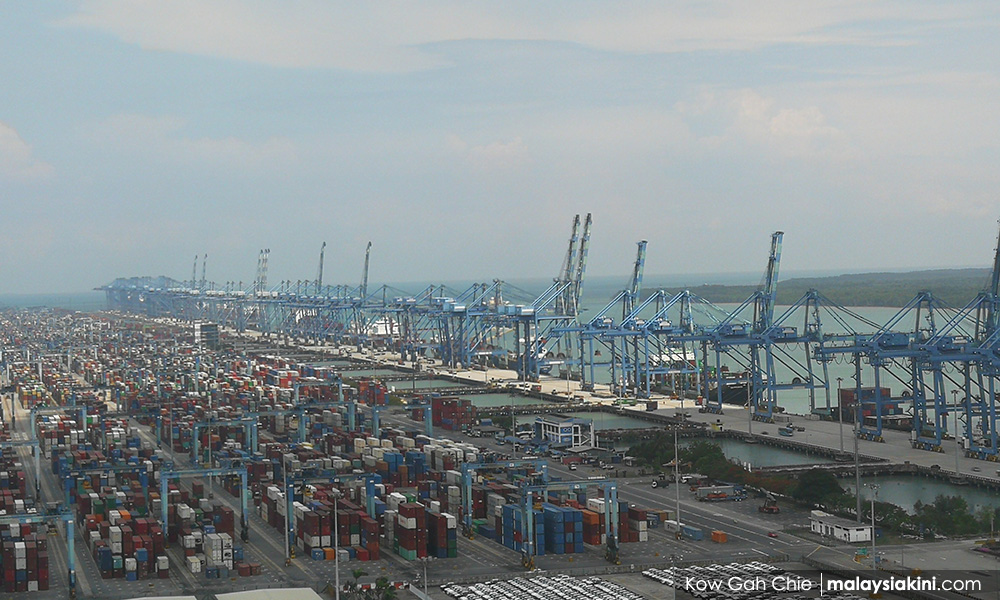 He said the index case, who is a crew member referred to as Case 9,286, was discovered on Aug 25. He is being treated at Sungai Buloh Hospital.
Following the discovery, eight people were tested, of which two were positive and six were negative.
Of the two, one was reported as locally-transmitted and the other as imported.
The imported case was a foreigner while the locally-transmitted case was a Malaysian agent appointed by the shipping company.
"Disease prevention and control measures, such as disinfection works, are ongoing on the ship. The source of the infection is under investigation," said the director-general.
Malaysia
recorded
a total of 17 new Covid-19 cases today as well as the first death in a month.
Noor Hisham reminded Malaysians to protect vulnerable groups, particularly the elderly and those with underlying medical conditions.
- Mkini