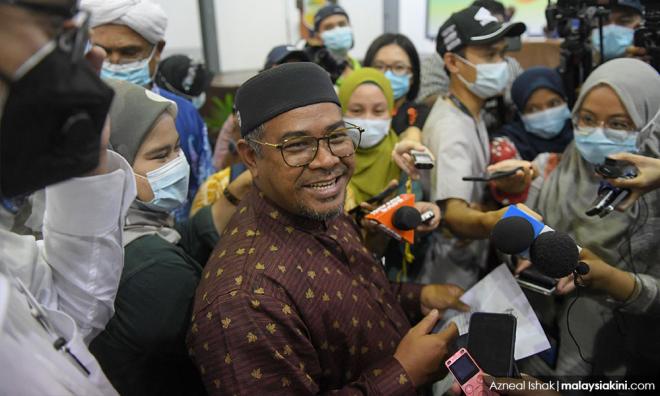 A study, carried out by a team at the Universitat Pompeu Fabra in Barcelona, declares: A common stereotype across countries and time is: "All politicians are liars". Politicians, it adds, often face incentives to lie rather than tell the truth, for instance, when damaging information can be hidden, or undeserved credit can be claimed.
I do not know the methodology used nor the science behind it, but the facts presented bear a resemblance to some of the events closer to home and dear to our hearts.
The evidence (in the study) suggests that women are equally as likely to lie as men, but mayors of large parties lie more often. The findings suggest that "undiscovered lying" helps aid electoral success, "perhaps because it allows politicians to gain an advantage over their opponents".
Coincidentally, details of the study were published on Aug 24, the day Finance Minister Tengku Zafrul Abdul Aziz told Parliament that
101
government contracts amounting to RM6.6 billion were awarded by the Pakatan Harapan administration without open tenders.
The on-going spat which has erupted into accusations and counter-accusations attest to the veracity of the Spanish university's findings. We have heard genuine mistakes, omission of facts, misinterpretation of clauses but in the extreme, we heard blatant lies in Parliament last week.
There have since been several red faces and even a confession by a minister that she was
not aware
of what was going on within her ministry! But in Parliament, lies, half-truths and misinformation have been said and they are buried in the volumes of the Hansard.
Last week, Baling MP Abdul Azeez Abdul Rahim
told Parliament
that the Plantation Industries and Commodities Minister Mohd Khairuddin Aman Razali's visit to Turkey was to save the country and he had brought in RM82 billion in investments.
If indeed it is true, then we should stop sending trade delegations and close our trade offices overseas to woo foreign investors and instead make Khairuddin a globe-trotting ambassador of investments.
Just for comparison, the Malaysian Investment Development Authority (Mida) says total approved investments for the manufacturing, services and primary sectors rose 1.7 percent year-on-year in 2019 to RM207.9 billion.
Of that, RM125.5 billion or 60.4 percent of the total was contributed by domestic direct investment (DDI), while foreign direct investment (FDI) accounted for 39.6 percent of the total at RM82.4 billion, an increase of 2.9 percent from 2018.
'Semi-official' trip
If Azeez is to be believed, Khauruddin single-handedly brought in more money in FDI than Mida did in 2018! But you must grant that some of our MPs are able to think on their feet and provide answers (with statistics picked from thin air) without batting an eyelid or considering whether they would be accepted as a work of fiction or a chapter from Grimm's Fairy Tales.
But Malaysians are still baffled with a series of "explanations" coming from various quarters on the issue of non-compliance of quarantine rules. There have been far too many, and perhaps, it would be a borderline case when it comes to the utterances by Khairuddin being classified and falling into the category of lies found in the Spanish university's study.
First, it was a family holiday which has since become a "
semi-official
" trip. We all have heard of official trips, exploratory trips and even
lawatan sambil belajar
, (study trips) but this is the first time such a term has been used.
Does it mean the minister went on a planned holiday where he conducted official business or did he go on official business and the family just tumpang (accompany) at the last minute? Curiously, the question is: Who paid for the entourage or was it a privately-funded holiday conveniently turned into a semi-official trip (whatever that means)?
Two days ago, Khairuddin dismissed calls for his resignation saying that he did not do anything wrong in regard to his job and it only "involved an error" over the issue of the Covid-19 health SOPs.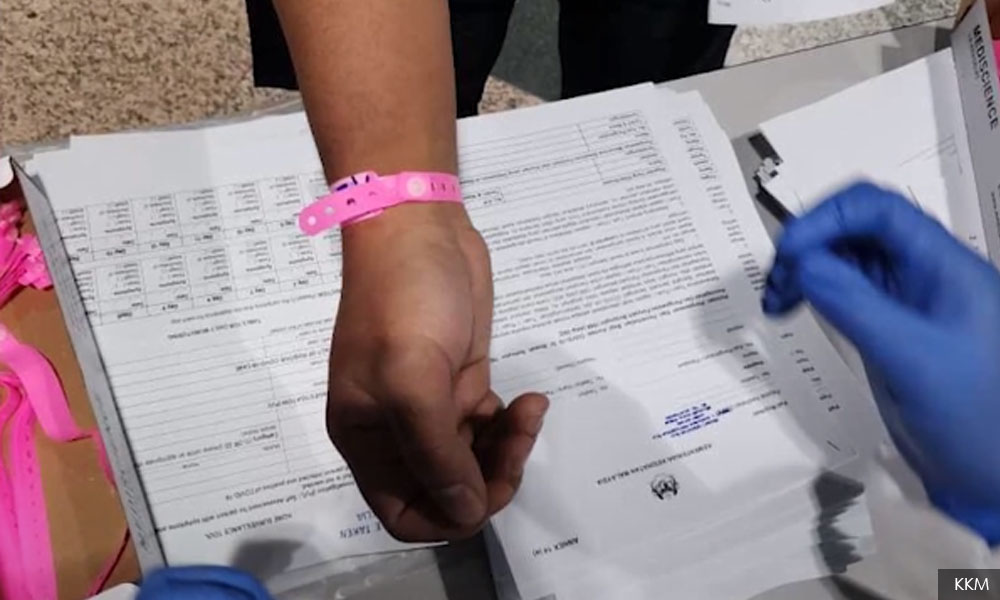 "I have my own views, but I let the police (to probe). The Health Ministry had also issued a statement. For me, it's solved, although I have my own view." He also revealed that the police recorded statements from three of his family members.
Is he implying that he committed no wrong and it was an "error" which should go unpunished? How many thieves and felons would have wished they could convince judges that they should be forgiven for their errors and that their wrongdoings should be treated lightly?
Really? Does "it's solved" mean he has been exonerated? Is he being a judge of his own case? When people have been punished for
jogging
and playing
football
within the confines of their own abode during the MCO, can he claim to have been absolved of the blame by "having his own" view?
There's a Tamil saying which goes along these lines: "If you have to tell a lie, you must tell it persuasively". Judging by the changing facades of his elucidations, they have hardly been convincing. Hence, the law must take its course, and anything less will be a travesty of justice.
---
R NADESWARAN believes that the authorities will take heed of the prime minister's stand that no one is above the law. Comments: citizen.nades22@gmail.com - Mkini
The views expressed here are those of the author/contributor and do not necessarily represent the views of MMKtT.