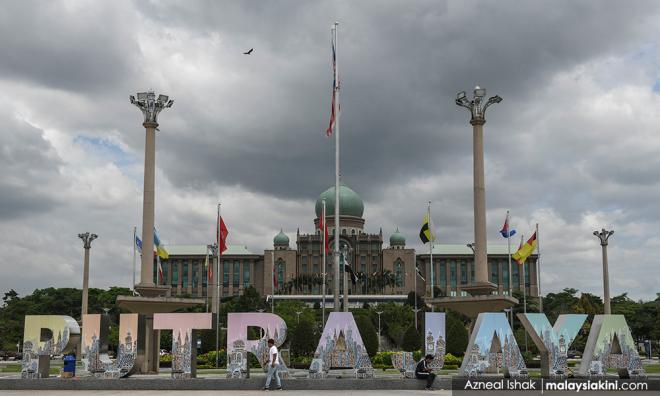 Business research firm Fitch Solutions said that with government debt at RM854 billion or 59 per cent of GDP, there is very little space left for more borrowings for any future stimulus packages if required.
The research firm said Malaysia will have constrained fiscal spending over the next two years despite the Dewan Rakyat passing legislation on Aug 24 to raise the government debt limit from 55 percent to 60 percent of GDP.
"Despite a raised government debt limit of 60 percent of GDP, we still see constrained fiscal spending over the coming quarters due to an elevated government debt load following stimulus spending to support the economy against Covid-19 headwinds," the firm said in its latest report.
Finance Minister Tengku Zafrul Abdul Aziz had previously said that Malaysia's debt-to-GDP ratio is expected to hit
58.4 percent
once Putrajaya's RM45 billion stimulus plans fully kick in.
He had said the 60 percent limit is to provide the government with more fiscal space to implement countercyclical measures if necessary.
Fitch Solutions said it is unlikely for the government to begin the process of paying down the debt in earnest in 2021, the firm noted that the raised debt limit expires in 2022, which will result in constrained fiscal spending as the government tries to stay below the limit.
The firm also said they expect Bank Negara Malaysia to act to relieve any pressure in the bond markets resulting from increased government borrowing.
Fitch Solutions also noted that the 60 percent limit places Malaysia as having one of the highest debt limit in emerging Asia, along with Thailand, which also has a 60 percent government debt limit.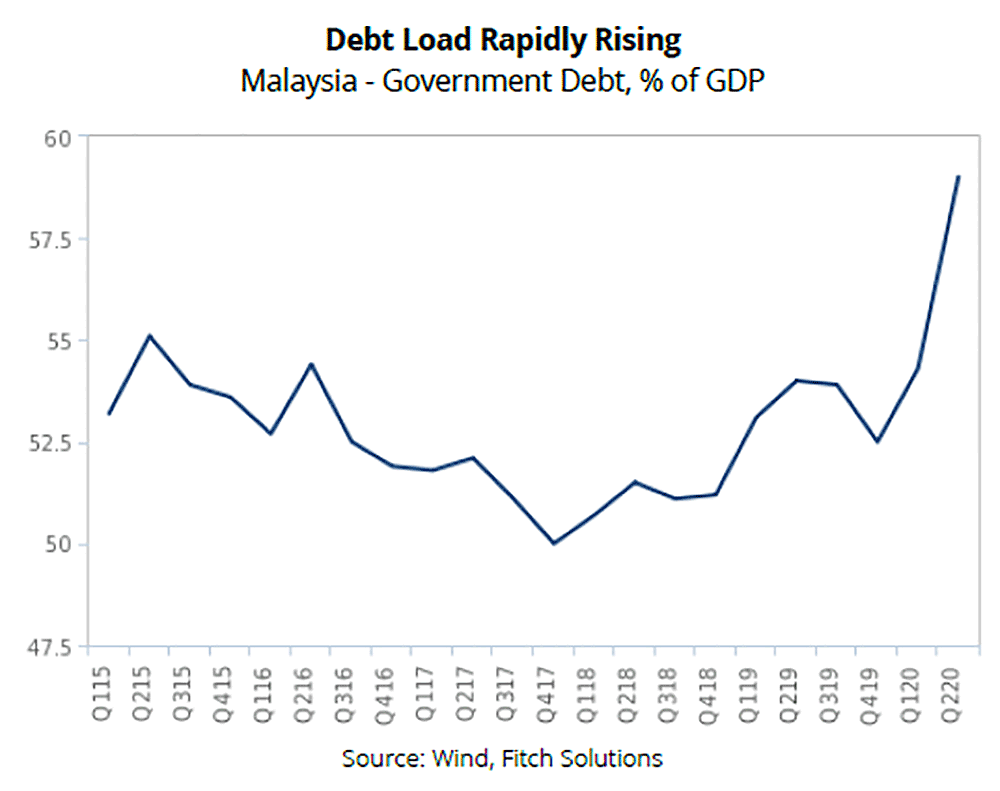 It said with Malaysia's public debt at almost 59 percent of the GDP, if the government does not raise the debt limit further, it does not have much space to borrow to counter any future negative shocks that may arise over the coming quarters. This increases Malaysia's vulnerability, it added.
The government is expected to maintain the debt limit at 60 percent over the next two years at least, as long as there is no other major negative shock.
"Indeed, the economy is likely to recover strongly in 2021, with the recovery likely to become more resilient once a rollout of mass vaccinations is achieved likely sometime later in 2021," the report read.
Fitch Solutions also forecasted real GDP to expand by 6.3 percent in 2021, recovering from the contraction in 2020.
"However, should another grave economic threat emerge in 2021, we would expect the government to raise the debt ceiling and borrow more to finance stimulus," it said. - Mkini