Permatang Pauh MP Nurul Izzah said the rising number of Covid-19 cases from prison clusters in Malaysia has shown the importance of upgrading the conditions of detention centres.
She said she had been told previously that the upcoming 12th Malaysia Plan (12MP) would include an upgrade of all immigration depots across the country.
"However, in light of recent events, such plans may have fallen by the wayside.
"It remains to be seen whether it will reappear in the next Parliament sitting but I think events have clearly shown the importance of upgrading detention centres," said Nurul Izzah.
She was speaking in a Zoom webinar entitled "Speaking for the Unspoken: The Vulnerable Population and Covid-19" hosted by the Medico-Legal Society of Malaysia (MLSM) today.
She said human rights group have long bemoaned the substandard sanitation and related conditions in detention centres in Malaysia and also warned that if such places were not improved, they would become an easy place for diseases to spread.
"Prisons have been ticking health time bombs for years now. It is completely unsurprising how quickly we see the spread (of Covid-19) behind bars," Nurul Izzah said.
She pointed out that there has now been a "frightening surge" in the infection that has spread like wildfire in prisons such as through the Tembok cluster, the Penang remand prison cluster and the Kepayan prison cluster.
On Oct 27, half of all those tested in the Kepayan prison in Sabah turned out to be positive, she said.
By Oct 28, there were 1,566 cases from the Kepayan prison cluster, she said.
In the last parliamentary sitting in July, she said several parliamentarians had asked Home Minister Hamzah Zainuddin to ensure that prisons were adequately protected from the virus spread.
"We were assured multiple times that necessary standard operating procedures (SOPs) were in place, yet look where we are now," she said.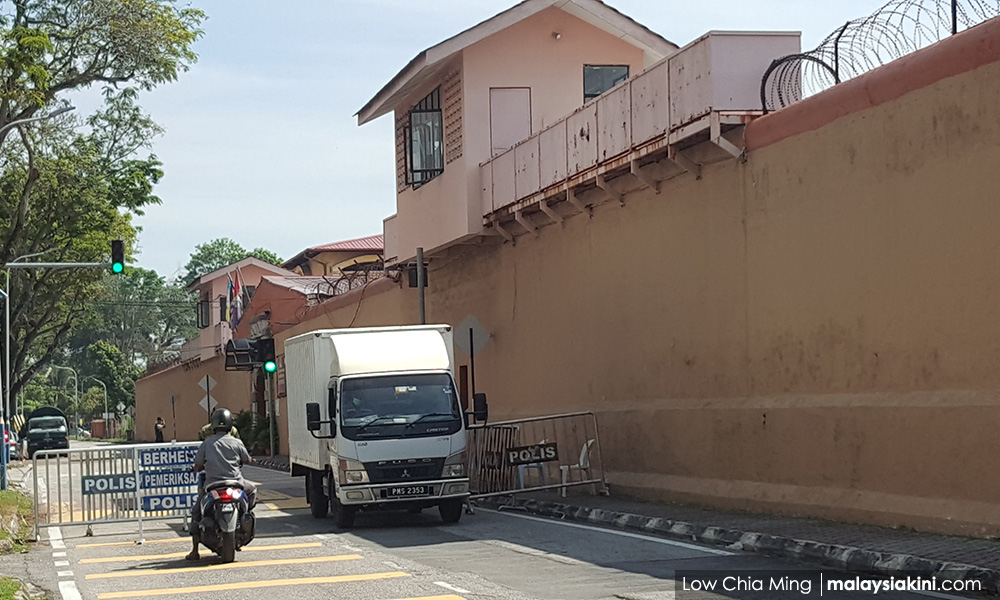 By neglecting the healthcare of prisoners, she said the country has failed them as prison should not be a death sentence.
"Exposure to a deadly virus was never meant to be part of their sentence," she said.
She also urged that those who violated MCO orders should not be imprisoned under the current situation.
Advocate and solicitor Abdul Rashid Ismail, meanwhile, said these issues have been long-standing problems plaguing the prison system but the government has taken a "very slow approach" in dealing with them.
He also pointed out that those in prison usually consist of unconvicted prisoners on remand awaiting trial on top of convicted prisoners and death-row prisoners.
Unconvicted prisoners who are being remanded are usually those who have committed serious crimes or those who cannot afford to pay their bail.
Abdul Rashid said this is partly how the issues facing Malaysian prisons affect the poor of society.
"Prisoners also have rights, under Article 5(1) of the Federal Constitution which states no person shall be deprived of his life or personal liberty save in accordance with the law.
"Prisoners are also human, they are not subhuman, so we still have to treat them with dignity," he said. - Mkini