Umno Youth has urged the government to reconsider its resistance to allowing people to withdraw their savings from the Employees Provident Fund (EPF) Account 1.
Umno Youth chief Asyraf Wajdi Dusuki (above) said this is to ease financial difficulties in the current Covid-19 pandemic.
He called on the government to allow the public to withdraw at least RM5,000 and a limit could be set at RM10,000.
"The fact is, many people are suffering and have voiced their difficulties of living through the Covid-19 pandemic that directly impacted their daily survival.
"Therefore, Umno Youth will formally raise the people's hope to the finance minister in the nearest time," he said in a statement on Facebook today.
Asyraf said their proposal is to allow withdrawals only for this time when the people are experiencing difficulties and that withdrawals could be allowed in stages rather than a lump sum amount.
He added that once the situation gets better, EPF contributors can be encouraged to top up their savings.
Prime Minister Muhyiddin Yassin yesterday said it would be difficult for the government to allow withdrawals from EPF Account 1 despite noting the proposal was due to financial difficulties faced by the people from the economic impact of Covid-19.
"It is difficult for us to consider the matter, but not because the government does not want to.
"There are many who texted me saying, 'please Tan Sri, we are in hardship'. But even now, without withdrawing the savings, we have allocated billions of ringgit to assist the people," the Pagoh MP said during a programme in his constituency.
Meanwhile, former premier Najib Abdul Razak said the government could request assistance from Bank Negara Malaysia (BNM) to facilitate the public's withdrawals from their EPF Account 1.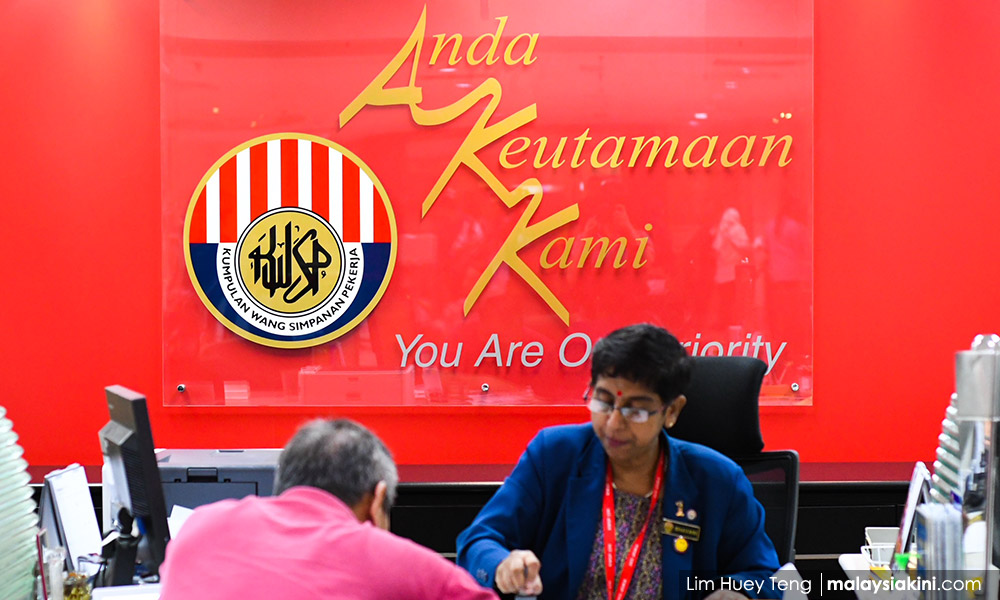 "If the EPF or government is worried about pressure on the domestic bond market due to liquidation of up to RM45.7 billion in a short time to finance this 'one-off' withdrawal scheme, BNM can assist to buy bonds from the domestic market, if needed," said the former finance minister.
"The move by BNM will not pose a risk because Malaysia and the world are in a time of negative inflation due to economic pressures.
"The EPF can also opt to pay these 'one-off' withdrawals monthly within three or six months," Najib said on Facebook.
He added that extra money in the people's pockets will be spent and continue to boost the domestic economy. - Mkini