Prime Minister Muhyiddin Yassin has expressed concern that the upcoming Batu Sapi by-election in Sabah, and a possible Sarawak state election, could worsen the spread of Covid-19.
However, he said the Federal Constitution and Sarawak state constitution dictates that elections must be held within 60 days if a seat falls vacant or if the state assembly is dissolved.
"If you ask me, elections should not be held at all right now.
"But what can be done? That is what the Constitution dictates, thus we are forced to have elections.
"Unless an emergency is declared as per Article 150 in Batu Sapi and Sarawak, then we can postpone both elections until the Covid-19 (pandemic) ends.
"If the elections can't be postponed for any reason, my plea to voters in Batu Sapi and Sarawak is - be careful. Take care of yourselves, follow the SOPs (standard operating procedures) with full discipline when elections come," he said in a televised address today.

His speech comes a week after the Yang di-Pertuan Agong turned down the government's request for a national emergency.
Article 150 of the Constitution allows for emergencies to be declared in localised areas as mentioned in Muhyiddin's speech, and not just a nationwide emergency.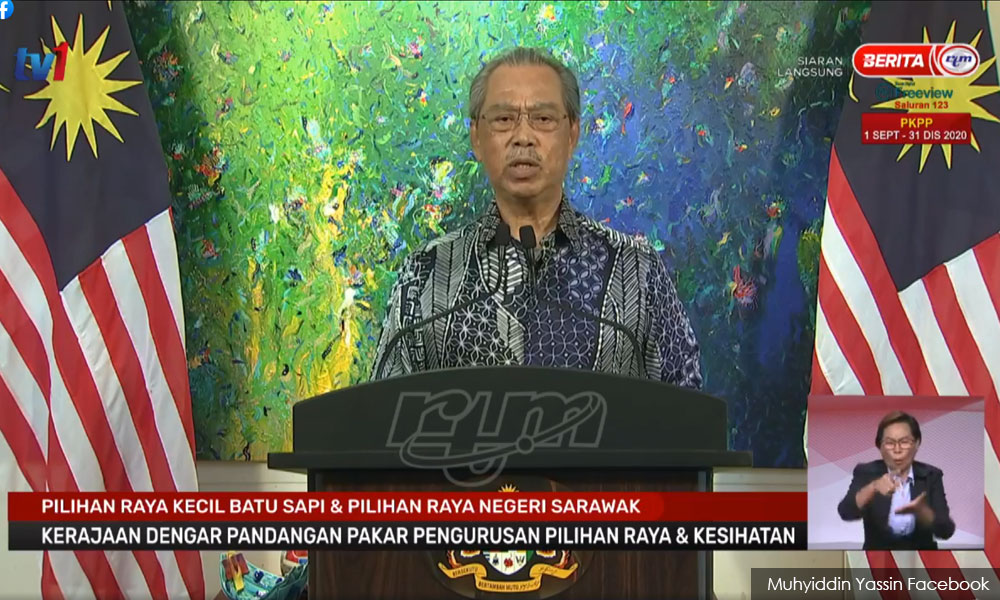 Nominations for the Batu Sapi by-election will be on Nov 23, with polling day on Dec 5. The seat was vacated after its incumbent, Warisan's Liew Vui Keong, died.
Meanwhile, the Sarawak state government has been gearing up to hold an election soon and said it would not be hindered by the Covid-19 pandemic.
Sarawak can technically wait until June next year when the state assembly will automatically dissolve after a five-year term.
In his speech, Muhyiddin said that Health director-general Dr Noor Hisham Abdullah expressed concern that the Sarawak interiors may not be able to cope with a rise in Covid-19 cases due to a lack of medical facilities.
The prime minister said the ability of frontliners and medical logistics will also be hindered by Sarawak's geography - with some areas being difficult to access.
Election Commission (EC) workers are also worried about being on duty for the Batu Sapi by-election, he added.
While operating procedures for elections can be tightened, there are many obstacles that the EC faces, he said.
This is as voters have a constitutional right to physically cast their ballots, and as such, voters in red zones, for example, can't be stopped from going out or crossing into green zones in order to vote.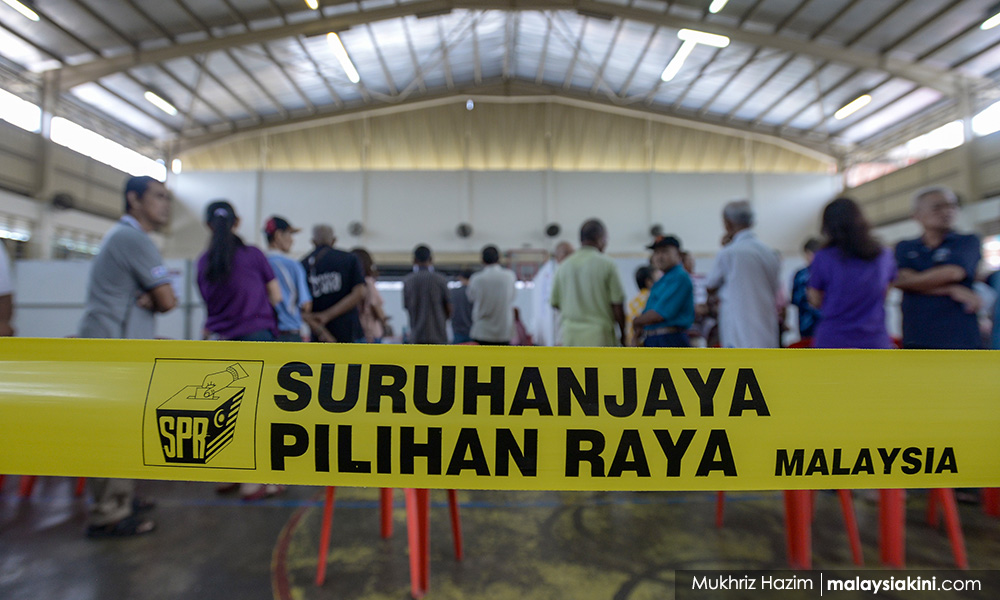 "Try to imagine, Kuching now has more than 70 Covid-19 cases. Under the conditional movement control order, Kuching residents are not allowed to leave the district.
"But if an election has to be held, we can't prevent Kuching residents from voting in Samarahan, Sri Aman, Miri, Bintulu, and other districts," he said, adding that the same goes for Sarawak voters living on the peninsula.
Muhyiddin said suggestions to mass test outstation voters raise questions about who will bear the cost and whether labs can churn out results fast enough.
He also said it would be difficult to detect Covid-19 as some patients are asymptomatic and they might go on to spread the virus in the community.
"Worse if the infection happens in the interiors where there are no hospitals or complete health facilities. Those infected could die just like that before help arrives," he said.
The prime minister called on the residents of other states such as Selangor, the Federal Territories, and Negeri Sembilan who are experiencing Covid-19 spikes to also be careful and do their best to practice physical distancing and stay at home. - Mkini